Cineversity Tutorial: Creating Multi-Screen Experiences with C4D

Motion designer Sabour Amirazodi shows you how he created a visually stunning multi-screen experience for a Pioneer DJ tradeshow booth.
From NAB 2018, Sabour Amirazodi shows you how he created original content for Pioneer's tradeshow booth for DJ equipment.
Amirazodi will break down three scenes from the project:
1. Warehouse elevators
2. Time travel
"I figured it would be kind of cool to do a mixing board as the main focal point of this time travel experience…"
"We used a lot of amazing tools for this. Vitaly Bulgarov makes a really cool bashkit… I used a lot of the Greyscalegorilla City Kit to populate the city. I even used Video Copilot's amazing Saber plugin. 
It's using a lot of the tools that these amazing artists have created for us, to make it to where we can go home and spend time with our families, as opposed to creating all these assets from scratch. It really is invaluable, the amount of time these guys put into making our lives a little easier. And more importantly getting these projects done. There's no way we'd be able to finish this project if it weren't for these amazing tools."
3. Pirate ship on the high seas
Throughout the presentation, Amirazodi also shares his strategies for working faster in Cinema 4D. He makes extensive use of preset content and then combines it in ways that are unrecognizable.
Let's hop into the presentation from Cineversity at the 2018 Maxon Cinema 4D booth.
Here's a timestamped breakdown courtesy of Cineversity:
01:17 – Project Overview
03:02 – Pirate Scene
05:51 – Setting up a Template for a Non-Standard Format
13:24 – Warehouse Scene
14:19 – Creating an Elevator
17:39 – Kit Bashing
22:44 – Adding Textures and Interior Details
24:05 – Animating the Elevator
29:58 – Pirate Ship
30:53 – Rigging Imported Models
33:54 – Adding Wind to the Sails
39:10 – Creating Ocean
43:20 – Time Travel Scene
47:35 – Animating the Time Machine
49:37 – Adding Cables
---
More from Sabour Amirazodi: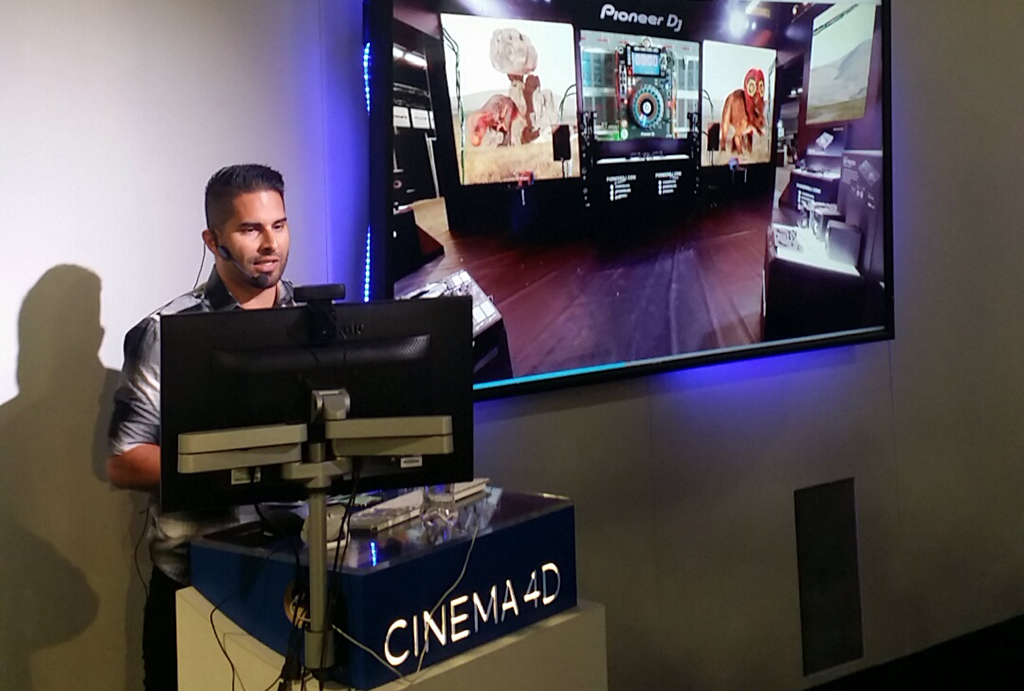 ---

More Cineversity Presentations: