3D World Magazine Gives Light Kit Pro 3 a Perfect 5-Star Review
See why 3D World Magazine calls Light Kit Pro 3 an "essential" plugin for Cinema 4D, and gives the new tool a Best in Class 5-star review.
The latest edition of 3D World Magazine is on newsstands now. (You can purchase a physical or digital copy here.)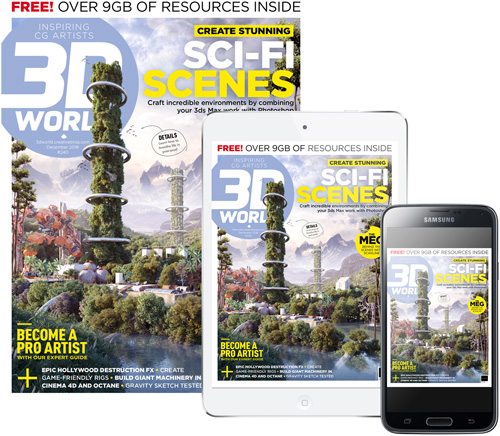 Featured among the greatest new things and trends in 3D are both a Light Kit Pro 3 review and tutorial.
Freelance journalist and CG artist Steve Jarratt tested the new Light Kit Pro 3, and came back with a stellar review and the magazine's highest honors, a Best in Class 5/5 review.
"With a huge library of preset studios on offer, some really clever functionality and general ease of use, Light Kit Pro 3.0 comes highly recommended — hell, if your work is primarily product shots, it's pretty much essential."
Jarratt goes on to say that, "a genuinely useful feature is the ability to decouple the cast light from the reflected light, enabling you to tweak overall brightness levels separately from the specular highlights, to get precisely the look you want."
As for LKP3's most talked about Render Switch feature, "There was already a lot to like about this update, but the icing on the cake is it's built-in support for Octane, Arnold, and Redshift."
To those readers with copies of the magazine, be sure to flip to the tutorial section, where 3D and visual effects artist Mike Griggs will give you a 3D Bootcamp introduction to Light Kit Pro 3. For those with digital edition, you can tap for a 12-minute walk through with Griggs. You can also find additional Light Kit Pro 3 training here.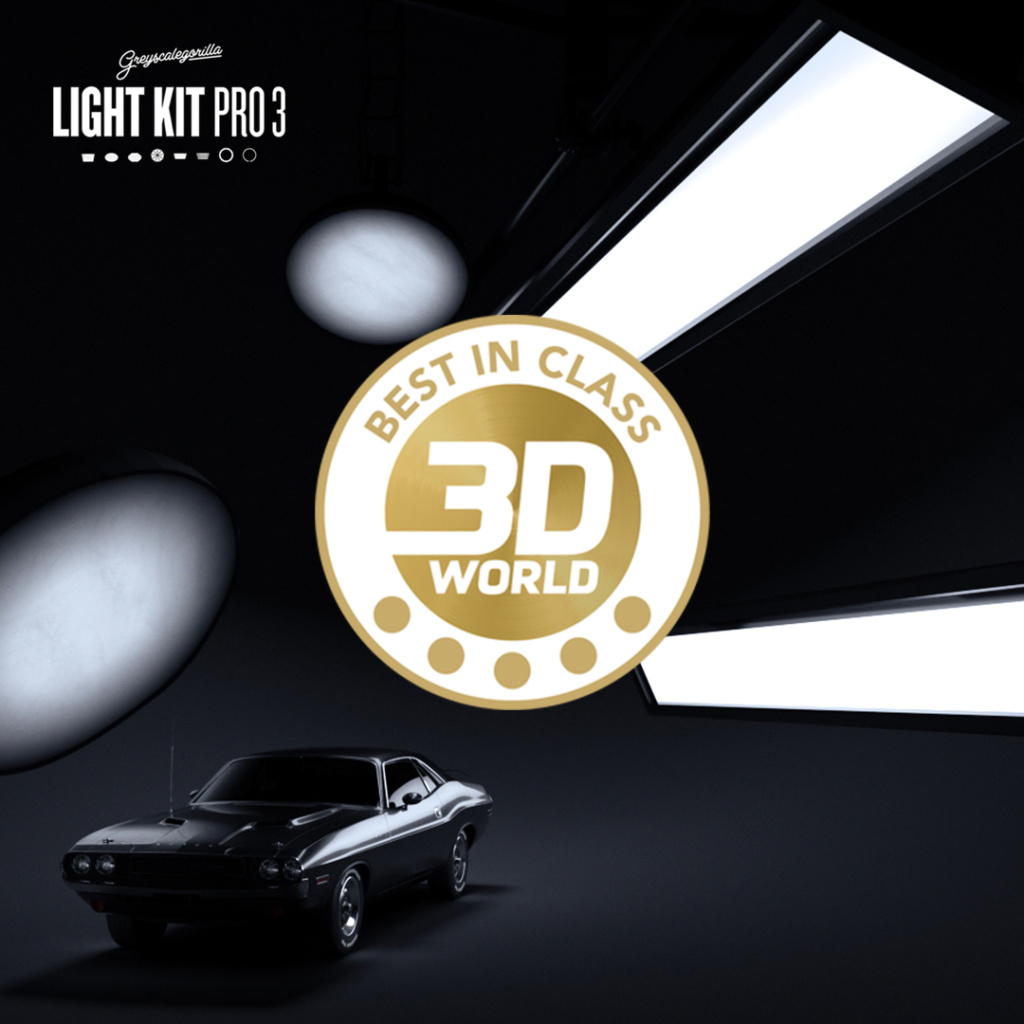 Thanks to 3D World for the kind words. If you want to learn more about Light Kit Pro 3, check out the links below.