Cinema 4D MoGraph Earns a Scientific and Technical Academy Award
The popular MoGraph tools in Cinema 4D earn top recognition from the Academy of Motion Picture Arts and Sciences.
The Academy of Motion Picture Arts and Sciences has announced nine scientific and technical achievements for 2019.
From the announcement, the Academy says,
"Each year, the Academy forms a diverse committee made up of nearly 60 experts on the technology of filmmaking tasked with examining the tools that artists use to create films," said Doug Roble, chair of the Scientific and Technical Awards Committee. "This year, the committee is recognizing nine technologies from around the world.  These extraordinary contributions to the science of filmmaking have elevated our art form to incredible new heights."
Winners are not required to have been developed and introduced in 2018, but rather have demonstrated a proven record of contributing significant value to the process of making motion pictures.
Among the winners of Technical Achievement Awards (Academy Certificates) is Per-Anders Edwards, for the design and development of the MoGraph toolset in Cinema 4D.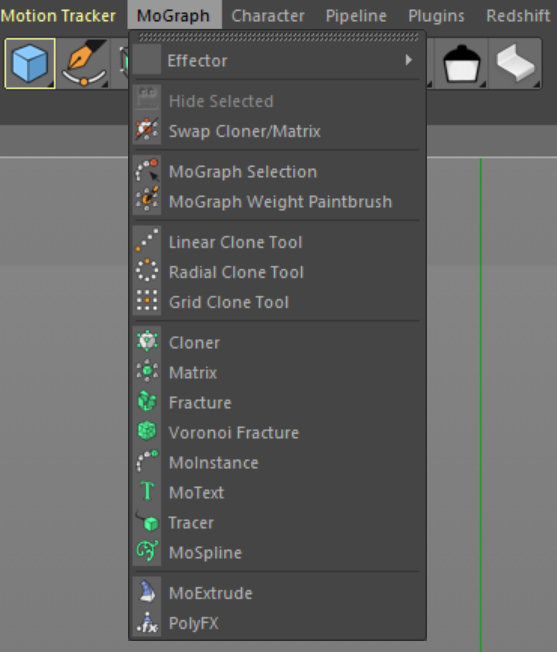 Edwards shared the following after the announcement,
This sort of thing doesn't happen on it's own. Anyone can build something and never be heard of and without the right support structure who can really reach their full potential? Go hug your other halves and celebrate your families. I am lucky to have a loving wife and to have had exceptional parents who gave me the toolset and will to succeed. I work with an incredibly talented team at MAXON that I'm truly honored to be a part of and who made this happen. They built this application long before I was ever a part of it, my brilliant MoGraph team there now extends this way beyond me, as does the whole company. This is my support structure, this is what allows me to succeed and I hope I am equally a part of others support structure helping them achieve. It's wonderful to see Cinema 4D, the program I don't just develop for but use as a designer myself getting some recognition it so rightly deserves too as a part of this.
MAXON CEO David McGavran released the following statement,
MAXON prides itself on facilitating the best and brightest talent. We congratulate and thank Per for his ground-breaking work on the MoGraph toolset for Cinema 4D, while acknowledging the contributions of the entire company that contributed to this incredible recognition… Our goal is to continually innovate our software and solve the challenges of artists serving complex visual effects pipelines. MoGraph certainly embodies that philosophy.
The Academy's annual Scientific and Technical Awards will be presented on Saturday, February 9, 2019, at the Beverly Wilshire in Beverly Hills.
If you are interested in seeing many of latest MoGraph additions in Cinema 4D R20, check out this deep dive from Chris Schmidt.