Listen to This: Best Creative Podcasts for Motion Designers and 3D Artists
These are the podcasts that motion designers, 3D artists, and creatives should be listening to.
Listen to and subscribe to the great podcasts that will help you find inspiration, get advice, learn tips and tricks, and so much more.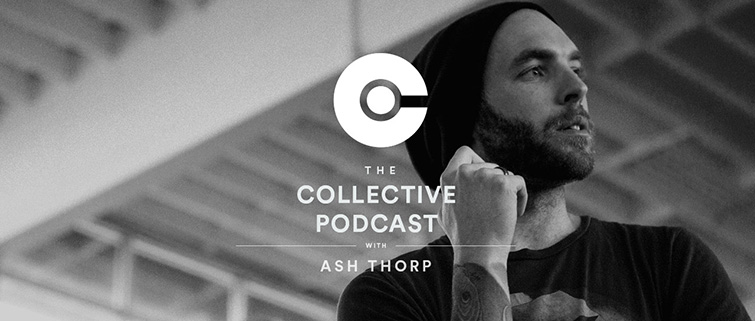 The Collective Podcast with Ash Thorp is a bi-weekly series that dives into all things creative. Now with over 200 episodes, the podcast features interviews with many of the best designers, illustrators, VFX artists, writers, painters, and programmers. They talk about the struggles of work/live balance, past projects, and their own experiences in the professional creative industry.
Listen to the Collective Podcast: thecollectivepodcast.com
---

The School of Motion podcast is hosted by founder Joey Korenman. On this show, you'll hear about all things related to motion graphics. Joey interviews tons of amazing artists, School of Motion alumni, and industry professionals. You can listen to popular trends and styles, or even gain insight on things like managing your own business or freelance work.
Listen to the School of Motion Podcast: schoolofmotion.com/podcast
---

Being Freelance is a podcast from video and audio creator Steve Folland. For years, Steve worked in radio before switching to a freelance career. He talks to freelancers from all walks of life, creatives, UX designers, writers, illustrators, and more.
Listen to Being Freelance: beingfreelance.com
---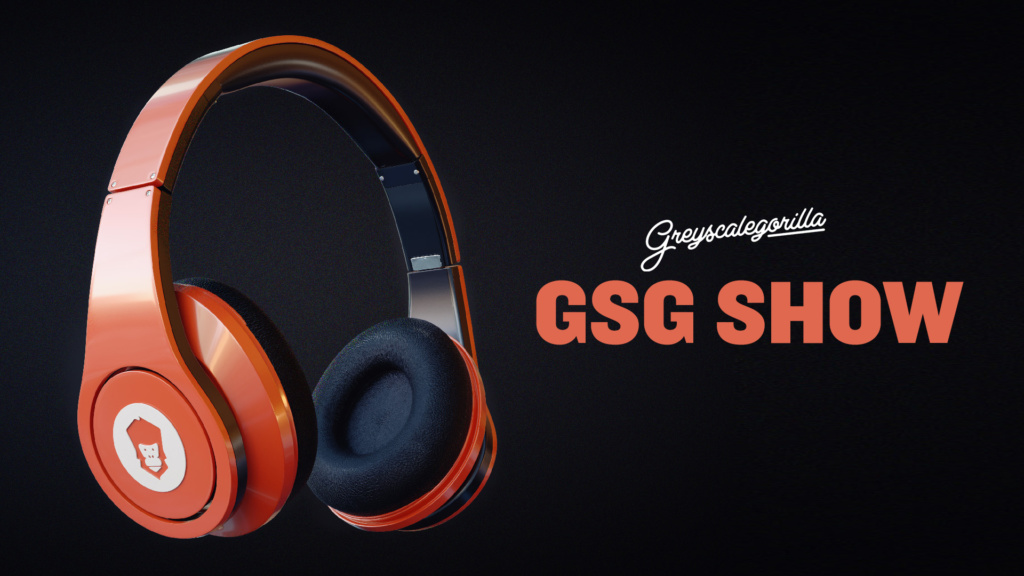 The GSG Show is the long-running Greyscalegorilla podcast. Tune into the Greyscalegorilla crew talking about all things 3D, motion design, tech, rendering, and more.
Listen to the GSG Show: iTunes | Android | RSS | Google Play | Spotify | YouTube
---
The CG Garage Podcast with Chris Nichols is a weekly show with interview with 3D artists, VFX artists, directors, and more. Nichols is from Chaos Group (makers of V-Ray), and this show features conversations with a variety of guests in 3D, architecture, VFX, video games, filmmaking, VR, and post-production.
Listen to CG Garage: chaosgroup.com/cg-garage
---

The 99% Invisible podcast is one of the most popular shows online. While it doesn't primarily focus on 3D or motion design, it does take a great look into broader design choices and campaigns that helped shaped the world. You'll find episodes on architecture, visuals, technology, sounds, infrastructure, and more.
Listen to 99% Invisible: 99percentinvisible.org
---

FXGuide is home to several podcasts and shows, and one of the best is the VFXShow. It's a deep dive into all things visual effects related, from breakdowns and art in popular blockbuster films, down to emerging technology and new techniques.
Listen to the VFXShow: fxguide.com/podcasts
---

The Brograph podcast is a weekly show all bout Cinema 4D and motion graphics. The show frequently includes familiar C4D faces and industry pros. You'll hear about tips and tricks, rendering, and hardware. Guests will share insight into their workflows and offer advice to up-and-coming C4D artists.
Listen to the Brograph Podcast: brograph.com/podcast
---

This podcast from Motion Hatch is a bi-weekly show hosted by Hayley Akins. You'll hear about the business side of animation and motion design from a wide variety of industry artists.
Listen to the Motion Hatch Podcast: motionhatch.com/podcast
---

Allan McKay is an award-winning VFX Supervisor and Technical Director. In his podcast, you'll hear from working artists in the design, film, VFX and video game worlds.
Listen to the Allan McKay Podcast: allanmckay.com
---

Illustrator Andy J Miller hosts a series of episodes focused on helping creative's strike the perfect balance between art and business. You'll listen to plenty of inspiration and advice to help you keep on track to build a creative career.
Listen to Creative Pep Talk: creativepeptalk.com
---

The Futur podcast is about the Business of Design and Creative Entrepreneurship hosted by Emmy-winning director, Chris Do. It's called the Futur of design education. Episodes feature a wide variety of guests from all over the business and creative worlds.
Listen to The Futur podcast: thefutur.com
---
Looking for more advice or education for your career? Check out these posts: