Posted In:Design | Greyscalegorilla
standard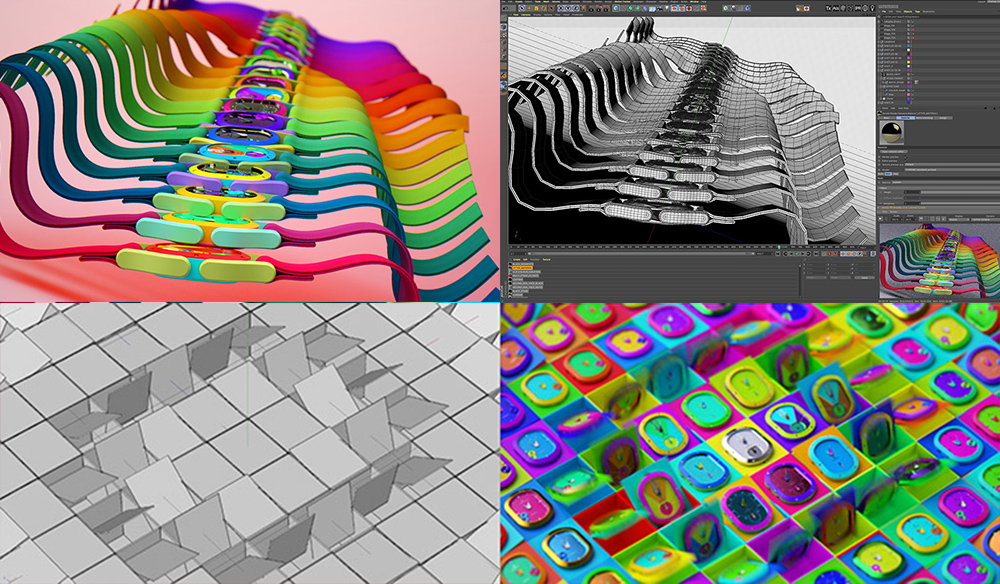 Paul Clements on how he used Cinema 4D, After Effects and Arnold to create a style-conscious watch promo.
Like many directors, Paul Clements runs his own business, London-based RocknRoller Studios. While he often handles projects on his own, he frequently builds teams of freelance artists and designers from all over the world, allowing him to keep work moving forward nearly 24 hours a day.
Known for his motion design and directorial work for Adidas, Cadillac, Sky and other brands, Clements was recently asked to design and animate a promo piece for Wolkov, a new watch company looking for a distinctive way to showcase their product's fresh, youthful features.
Because they had already seen and liked some of his previous work, Wolkov trusted Clements with a very open brief. And he spent two intense weeks using Cinema 4D, After Effects, and Arnold to create a launch promo that dynamically highlights the watch's versatility.
Here Clements explains his process explains his process, including why he chooses to work in an iterative way that can sometimes means redoing shots 20 or 30 times. Read More
---