Posted In:Interview | Greyscalegorilla
standard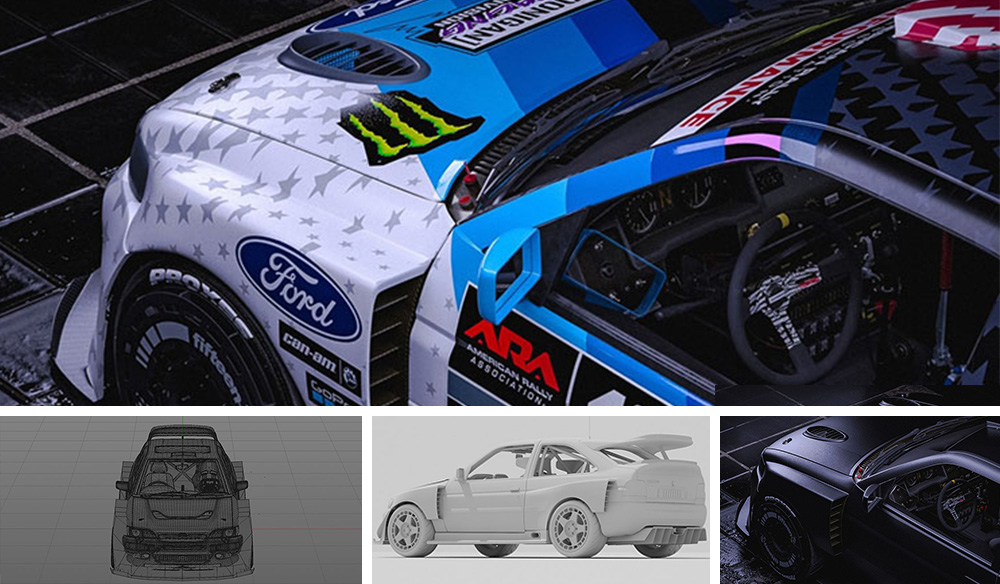 Go under the hood in this breakdown on using Cinema 4D to design a Cossie V2 rally car for driver Ken Block.
Designer/Director Ash Thorp is well known for the visual effects and prop designs he creates for feature films, like Ghost in the Shell and Assassin's Creed. But he's also really into designing CGI cars, like the '64 Ford Fairlane Z and the Hellion, which are artfully featured along with several others in the Auto section of his website.
Thorp considers car design a hobby, but he admits that he was hoping that professional rally driver Ken Block might one day see his cars and want to work with him. He didn't. But as luck would have it, a friend introduced the two of them and Block did ask Thorp to collaborate on the design of his newest rally car, a '90s Ford Escort Cosworth known as Cossie V2.
Using Cinema 4D, Octane and Redshift, Thorp spent nearly four months working on and off with Block and others from Block's racing company, Hoonigan. Read More
---