Posted In:GorillaCam | Greyscalegorilla
standard
Mike Winkelmann, AKA Beeple, shares insight to his daily creative process and offers tips and tricks for 3D artists of all levels.
For the uninitiated, Beeple is a 3D artist and motion designer who has reached legendary status for his daily creations. He helped grow the "everyday" movement which inspires artists to create new pieces of work everyday so they can continue to grow their skills. To date, Beeple has created over 4400 daily renders.
His work has been featured in places like the Louis Vuitton runway and was recently admired on the Joe Rogan Experience podcast.
---
standard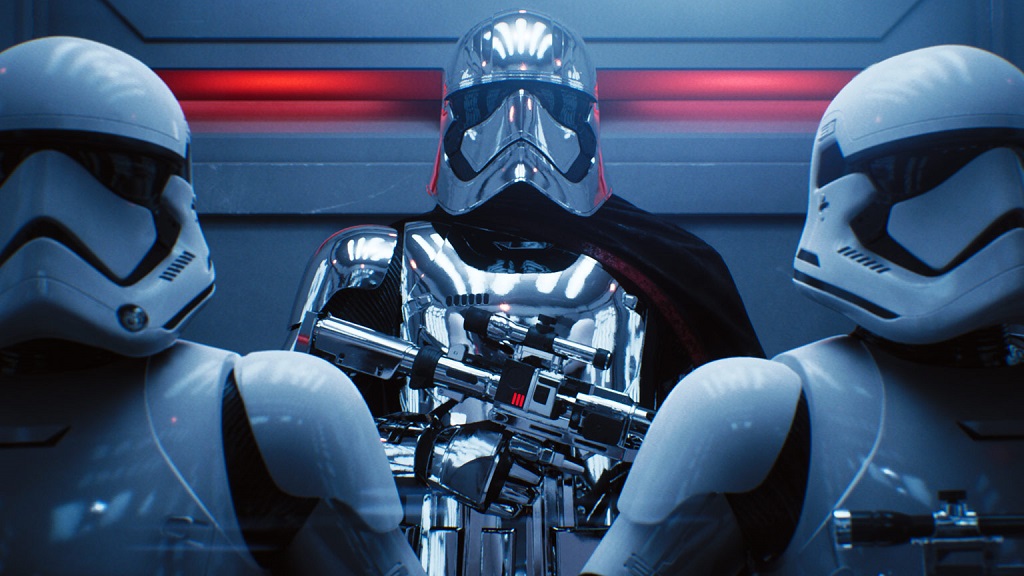 Early 2018 has brought about tons of new products, major rendering announcements, and much more to discuss. Let's dive in.
Most developers and companies announce their new products and updates in Q1. This year, it was a big year for 3D designers and video game developers. We saw some big updates on rendering. Let's take a look at all the big announcements so far this year.  Also, be sure to download the free tools from Greyscalegorilla, and well as some beta downloads from third-party renderers down below.
Real-Time Rendering is Changing the Design Landscape + Free Unreal Studio Beta
In this great piece on CG Society, you can take a look at the work of Unreal Studio in terms of these real-time renders.
"73 percent of respondents stated that real-time rendering is important to their workflows, suggesting a major shift towards modern rendering engines is already well underway. Unreal Engine was cited as the most popular real-time engine among respondents who aren't already using it in their design pipeline."
Head over to CGSociety for much more on Unreal Studio, and you can even download a free beta to play with.
---
NVIDIA, Unreal Engine, and the Future of Ray Tracing
Earlier this month, Epic Games, NVIDIA, and ILMxLAB released a Star Wars short showing off real-time ray tracing in Unreal Engine. Lighting is moved around the scene interactively, and the shadows and reflections render in real time.
You can dive much deeper into ray tracing over on the NVIDIA blog, where they show off their API and pipeline.
Engadget dives a little deeper into ray-tracing with this breakdown video, which is definitely worth a watch. Chris Schodt also touches on tesselation, shaders, occlusion, and mapping to achieve nearly photo-realistic renders.
You can read more about this video on Engadget.
For an even more in-depth dive into ray tracing, you must listen to the GPU Technology Conference panel with founders, lead engineers, and supervisors at Pixar, Blur Studio, Autodesk, Otoy, Redshift, Epic Games, Chaos Group, Isotropix, and NVIDIA.
You can listen to the entire panel's presentation here.
---
Free Tools, Models, and Scene Files from Greyscalegorilla
At NAB, we compiled many of our free downloads from over the years, as well as some of the files we presented at the Maxon booth this year.
Head over to our Free Downloads page to get all the assets you want. There you will find free presets, tools, scene files, and 3D models from the GSG community and our friends at The Happy Toolbox.
---
Autodesk announces Arnold 5.1 and Arnold GPU Updates
The Arnold 5.1 update brings users adaptive sampling, a new toon shader, denoising solutions, and more. The company also updates us on bringing Arnold to the GPU.
First, let's check out this Arnold 5.1 video from Autodesk.
The Arnold video features Chad Ashley's work with the new toon shader. You can see some of his final renders on his Instagram account.
Here's a glance at his proton pack from the Happy Toolbox model pack.
 And another with some shading tests from the new toon shader.
 You can read more about the 5.1 update on the Autodesk site.
As for the GPU, there was much to be said in the update and demo you can watch here from the GPU Technology Conference.
---
Otoy Octane 4
In more rendering news, Otoy recently announced OctaneRender 4. Octane 4 introduces AI light, AI scene, AI denoiser, and out of core geometry.
You can read more about Octane 4 here, and if you have a V3 license you can download this build, which Otoy has also released a list of current issues.
---
GorillaCam
The newest tool from Greyscalegorilla, GorrillaCam allows you to add natural handshake and organic movement to your Cinema 4D camera.
Think of GorillaCam as a filter that you attach to your original camera. You feed GorillaCam a pre-animated (or still) camera and that becomes the "reference" camera. That way you are free to add as much overshoot, smooth, and shake as you like without destroying your original camera.
GorillaCam was recently used by designer Ash Thorp in his latest piece for Nike. We had a chance to talk to him about the project, and you can read the full Ash Thorp interview here. You can read more or buy GorillaCam in the GSG store.
---
Renderman XPU Update
Pixar announced that RenderMan XPU is currently in active development, with a release planned after the delivery of RenderMan 22.
"The RenderMan XPU project is addressing the challenge of rendering Pixar-scale production assets on systems with a mix of CPU and GPU capabilities. From a single set of assets, RenderMan XPU produces film-quality renderings by seamlessly using all available compute cores concurrently. RenderMan XPU is a single renderer that can operate on a variety of systems, from render farm machines with mid-range CPUs only all the way up to workstations or servers having many-core CPUs and multiple extreme GPUs."
The photo above features a scene from Coco, without shaders and lights, that was rendered by XPU. Read more about Renderman XPU on the Pixar site.
---
Happy Toolbox on Adobe Stock
The whimsical 3D models created by The Happy Toolbox are now available on Adobe Stock. You can individually license a single model for you project needs, or you can bundle up and get the entire pack right here on Greyscalegorilla. Read more about the 3D models on Adobe Stock here.
---
More articles worth a read:
In addition to all this news, we have a few more pieces and projects you may enjoy.
---
standard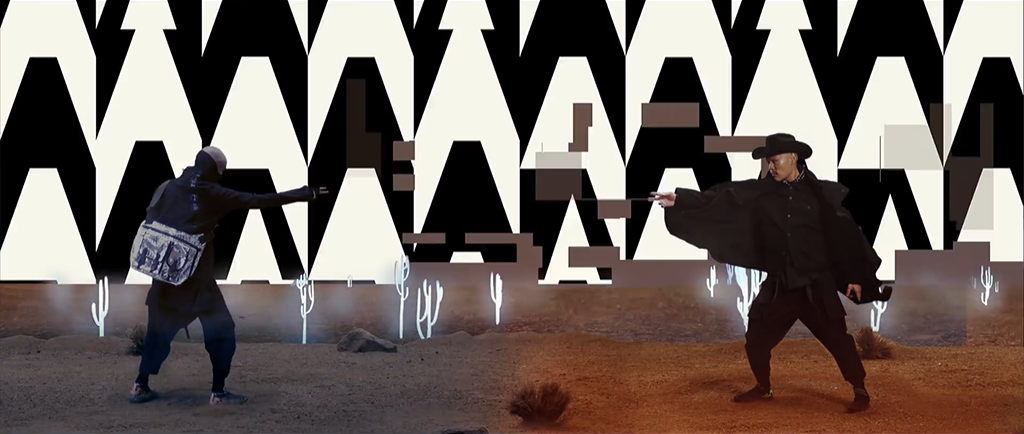 Designer and Art Director Ash Thorp creates a sci-fi spaghetti western in this Nike VaporMax spot. See how he used GorillaCam to bring the project to life.
Nike's fourth collaboration with ACRONYM® sees the release of the Nike Air VaporMax Moc 2. To announce the new sneakers, Nike released the following trailer featuring ACRONYM® founder Errolson Hugh and musician John Mayer.
Blink and you might miss the stellar work of designer and all-around creative mind, Ash Thorp. If you aren't familiar with Thorp's work, he created many of the stunning posters, concept art, VFX, and titles used in films like Blade Runner 2049, Ghost in the Shell, and several Marvel blockbusters.
You can take a closer look at his Nike work in this video Thorp shared on Twitter.
NIKE + ACRONYM – VAPORMAX@erlsn @Toronaydo @Nike @realpilotpriest pic.twitter.com/FttT5muLw2

— Ash Thorp (@Ashthorp) April 3, 2018
We wanted to learn more about how this collaboration came about, so we reached out to Ash Thorp. Here's what we found out in our interview:
---
Chad Ashley: For those not familiar with your work, could you give us a brief history of who you are, and what you do?
Ash Thorp: My name is Ash Thorp, and I am a creative, I'm a director, artist, illustrator. I've been working in the feature film industry and AAA games industry for almost 8 years now.
I primarily work on feature films, that's my client work. I'm slowly migrating all my efforts to direct my own feature film.
I'm basically a generalist. [laughs]
CA: How long have you been using Cinema 4D?
AT: I've been working in Cinema 4D maybe about 7 years now. It's kinda crazy, seeing I still kinda suck at it. [laughs]
CA: I'm curious about that. You're work is amazing, and you do a lot of original concept work. How much of that is done in 3D versus sketching.
AT: It all varies and depends. I will sketch my thoughts on paper. If it's a motion piece, I'll do a still, or series of stills to sell the idea. From there, it's full on pipeline mode to do the animation and all that fun stuff.
CA: I just watched your new Nike piece, and it is just fantastic. Can you tell me how that started?
AT: Yeah, it was a quick job. Very quick. Just a couple of weeks. I knew Errolson, who is the founder of ACRONYM clothing. He's just an awesome guy, and I've had him on my podcast.
So, he was pitching a concept and idea to the team at Nike for the release of his new shoe collaboration, the VaporMax. He was like, "You know who could do this? Ash Thorp."
They needed to make a world very quickly. They pitched the idea to me, to merge a spaghetti western and a cyberpunk world. Instantly I was like, "Wow, that's really weird. That sounds good. Let's do it!"
I was thinking, well, we're really in a place in the realm of CGI that you can do anything you want. That's really powerful for someone like me, who just wants to get these ideas out of my head as fast as possible.
I saw the vision for what it was, so I grabbed a bunch of assets off of turbosquid, modeled a bunch of stuff, and did some style frames. The Nike guys loved it, Errolson loved it, and then I was like – Ok. To the races.
I was basically rendering for an entire week with all my cards on fire. I think it was a total of three weeks, from nothing to the final.
I wasn't alone. I had my buddy Toros Kose, and he took care a lot of the heavy lifting in After Effects while I was rendering and building out the worlds. We had a lot of fun passing stuff back and forth.
CA: So it was just the two of you?
AT: Yeah baby!
CA: Dude, that's great.
AT: I think it's the future. The future is in smaller teams of smart people working together, complementing strengths and weaknesses and making good stuff. In my mind that's really where things are going.
I'm seeing the death of the bigger studio. I could be completely wrong, I just feel like that's the way I'm moving.
CA: I don't think you're far off at all. I remember a while back, that you were mentioning you were starting a potential job that would be good for GorillaCam, which we were we still pretty early on in developing. I got you an early version of the plugin to play with. I had no idea you were going to actually use it on a job!
AT: You literally gave me the plugin the day I started animating. That's how good it is!
CA: Wow, my timing is just that good.  [laughs]
AT: I took it, and watched the tutorial. I think that's one thing that I will say is so important for software creators and app developers. Please give us an understanding of how this thing works. For people that are crazy busy like myself, and with an attention span of a nit-wit.
I watched the tutorial, and I went right into it. I was like, "Oh, this is what I've been wanting for forever now."
This is the way I did it, which is probably against the way you intended – but I don't care. I just kept hitting "I'm feeling lucky." I made two cameras and said I'm feeling lucky, and I was like, yeah, that's good. Alright, cool. Then I rendered it out.
I wanted it to feel really weird and handheld. Kind of like a drone that was super spazzy. So, I created the cameras in a point A point B, then patched everything together using the GorrilaCam.
I would change the scale to World Scale proper, and then I'd just keep hitting I'm Feeling Lucky. I had no time to really finesse things.
CA: That is exactly how I use it, just so you know. When we were designing it, I said to Chris Schmidt, I want a button that says I'm feeling lucky. I got used to the Google Play Music "I'm Feeling Lucky" button that would build playlists for me. I wanted that functionality in GorillaCam. Sometimes you could surprise yourself, you're not really sure what you want. So I usually hit that or Randomize Seeds.
AT: Beautiful. Thank you for that. That's how I work. I'm a weird hyper-child who pixel-fucks everything to death, but I also like randomness. So I enjoy the ability of having flaws. I like to be surprised when I make things.
When you're at a computer, it's such a linear experience. It's very controlled. Oftentimes, it's about putting imperfections into your work to let it breathe.
I think it works mighty fine for me, and I'm gonna use it like that till the end of time. [laughs]
I'm starting to do pre-viz for my films, and I started slapping the GorillaCam on there, just so it doesn't feel so rigid. It just helps me do my job faster.
CA: I've always wanted this tool in Cinema, and I feel very fortunate to work with developers who can make this a reality. The most satisfaction I get from my job, is hearing from artists like you and hearing that they're getting something out of it.
AT: I couldn't be more thankful, honestly. You guys have an interest, you build something, it's awesome, it's very useful. It helps me just be an artsy-fartsy guy.
When it comes to CGI work, the thing I love is that it's the most powerful of the artforms, I think. The thing that I hate about it, it's the most powerful. It's so hard to get good at fast. You can't just go, but you can make a multi-dimensional experience.
CA: What renderer did you guys use for this?
AT: I'm using Octane right now. Testing out Redshift still, but I'm worried about learning a whole new thing.
CA: That's why I'm here, friend.
AT: [laughs] I know, I know! I've seen your new tutorials on Redshift, and it looks so promising and awesome. Especially to someone like me, who uses a lot of volumetric and lights and doesn't like noise. But, I've been using Octane since I started doing GPU stuff.
CA: What about the comp pipeline, that was all After Effects?
AT: Yeah. I just like to render everything without any passes and send if off. I'm kindy risky like that. Then Toros and I will take all the renders, which I have 6 GPUS – 3 Nvidia Titan X's and 3 Nvidia GeForce 1080's. Some scenes are really heavy geo-wise, so it would be 8 or 9 GB of VRAM. So they'd take like 7-8 minutes a frame.
I think there were 20 shots, each with maybe 40-80 frames, so it was just a lot of rendering. I just didn't want to do extra passes on top of that. I just didn't want to deal with that, and I didn't have the time.
We originally cut it to a Justice track, added glitch and removing things and going bonkers on it up until it shipped. We were working on it up until the last minute.
You know, you hate it when you do it, but the only way to get that stuff out is to put that pressure. It's unfortunate, but that's just how it goes.
The people at Nike are very talented, and have great taste. I'm just lucky that they picked me to go along the ride with them, and they realize that they best way to do this stuff is work with a creative and stay out of their way.
They just let me be a bozo and get crazy. Plus I don't think I've ever seen a cyber-western.
CA: That's great. Thanks for sharing and talking with me.
AT: Thank you for what you're doing! And thank the entire team at GSG. You're making it easier to do what I want to do, which I appreciate. Thanks!
Project Credits:
Client – Nike
Creative Director – Danny Demers
Designer/Animator/Art Director – Ash Thorp
Designer/Animator – Toros Kose
Score – Pilotpriest
Producer – Monica Thorp
Producer – Collin Samples
Producer – Bria Hisey
Special Thanks – Zaoeyo, Greyscalegorilla
More about this project:
If you want to know more about the product, you can read more about the shoe collaboration on Nike's website. For more of Ash Thorp's work, check out his website. His site also includes many of his reels from the films and other projects he's produced. His Behance page also includes more incredible renders from this project.
You should also check out Ash Thorp's AWAKEN AKIRA passion project. The short tribute film also has hours of behind-the-scenes breakdowns in C4D and AE.
If you are curious about the GorillaCam plugin, you can check out the GorillaCam product page here.
---