Posted On:5 Sec Projects Archive | Greyscalegorilla
standard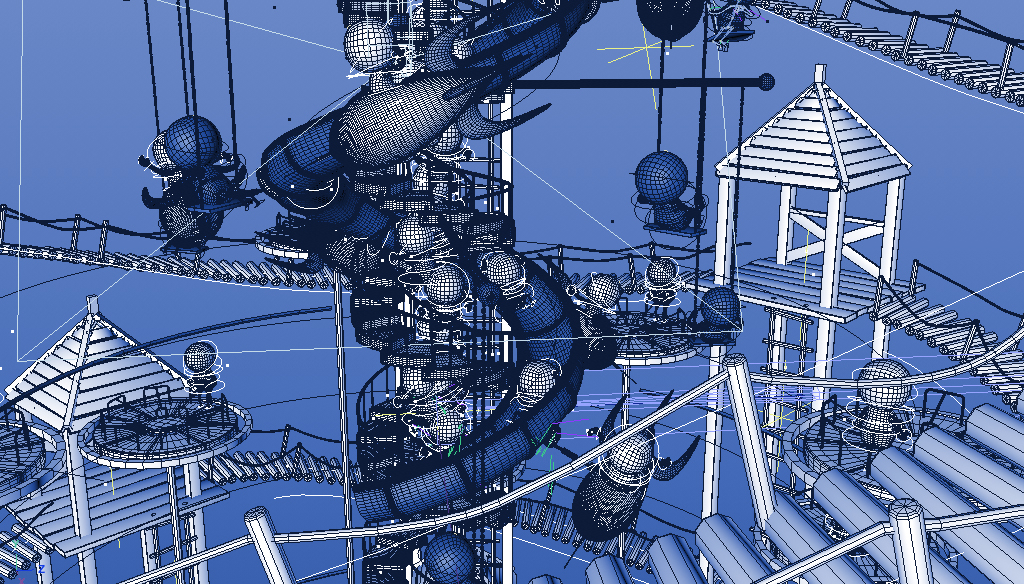 Watch the winning playground 5-second project submissions, and get ready for the new theme and deadline.
The playground theme has come to a close, and it was another great month of incredible submissions from the GSG community. Thanks to everyone who participated. Be sure to join us for next months theme, Incognito. You have until May 24th at Midnight to submit your Incognito animation. Click here for all the details on participating.
Now, let's get to the winners.
---
Winner: Nicola Gastaldi
The winner of the Playground 5-second project is Nicola Gastaldi. Here's his winning submission.
We reached out to Gastaldi to talk about his 5-second project. Here's what we learned.
Greyscalegorilla: Can you offer any insight into how you came up with this idea? 
Nicola Gastaldi: When I saw the the Greyscalegorilla 5-second projects were back, I was super excited. With a tight deadline and a nice theme, they always fuel my creativity and eventually they become something good to share online and in my reel.
Having a 2 year old daughter, I would say that I'm pretty used to playgrounds and their critical qualities. After a dreadful winter in London, with the springtime it seemed that literally everyone came back to the slides. So, I was pretty sure I had to create super busy playground.
I also knew I wanted to build a fully looping animation, with tons of details that you can discover the more you watch the animation. I would say that this is a common trait of my previous works too.
(Gastaldi has won Candy Cane and Harvest 5-second projects, and earned honorable mention for Bah Humbug.)
GSG: Tell us more about this playground animation.
NG: Well, thanks to Nicola Destefanis, who created the original elliptical slide and worked on the lighting. I started to add stairs, a pole, swings, see-saws, merry-go-rounds and castles with wobbly bridges.
With him, we tried different designs for the kids, one of which was more like a wooden puppet. I ended up using a more simple one that had the legs and arms that were more flexible.
I rigged it with simple IKs, UV wrapped with six sets of animated textures for the faces and six for the bodies. With that, each one could have a different look from the others. I also tried to show the lovely multi-ethnic kids that populate the playgrounds.
One note: don't ask me why I made my life harder modeling and rigging fingers on the hands. I literally don't know. But I think it's cool.
I used Xrefs for the puppets and animated them in the main project, which I tried to keep as neat as possible.
GSG: What tools did you use to create this project?
NG: Everything was done in Cinema 4D. I tried Arnold for the first time, which would up being just 7 minutes per frame, with full dof and motion blur!
I created the textures in After Effects, where I've done a bit of compositing and color correction using some of the AOV's.
More from Nicola Gastaldi:
---
Second Place: Steve Diener
In just five seconds, Steve manages to show us six different sports. See more work on Steve Diener's website.
---
Third Place: 
Driss Elmeloud
Is this the little piggy that cried wee, wee, wee all the way home? More from Driss Elmeloud on Behance.
---
More Playground Submissions:
You can watch all the Playground submissions here in this playlist.
---
The next 5-second project is currently open to everyone! Head on over to the 5-second project page for the theme, deadline, and rules.
---