Download Free Scripts, 3D Models, Presets, Scene Files, and More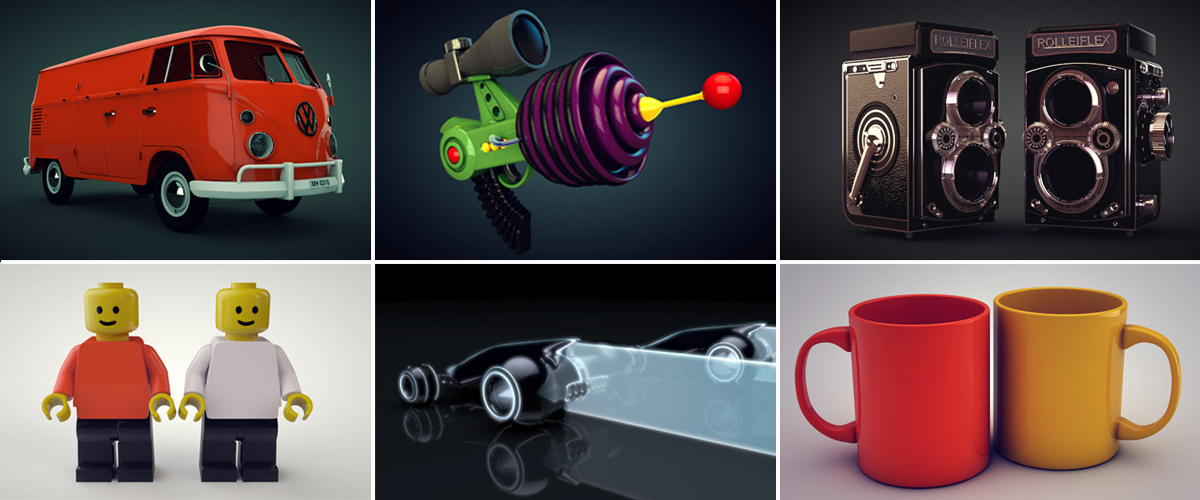 A collection of free downloads from Greyscalegorilla. Get 3D models, presets, and more for Cinema 4D, After Effects, and other motion design and 3D programs.
We've assembled all the free tools we've given away over the years in one easy-to-find place. Be sure to bookmark this page, and we'll keep updating with new free assets. If you use any of the models and tools below, be sure to share your work and your thoughts on working with these free elements.
Best of luck on your projects, and happy rendering!
---
Free Tools, Scripts, Presets and Scene Files
The following is a collection of Greyscalegorilla project files, presets, scripts, and tools we and the GSG community have created.
14 Free Texture Tools for Cinema 4D
Quickly add colors, reflections, and textures to your materials in Cinema 4D. These tools are compatible with C4D (R17, R18, and R19).
---
Filter Switch – C4D Viewport Script
Unleash the secret power of the Cinema 4D viewfinder with this free script.
---
Fisheye Lens Preset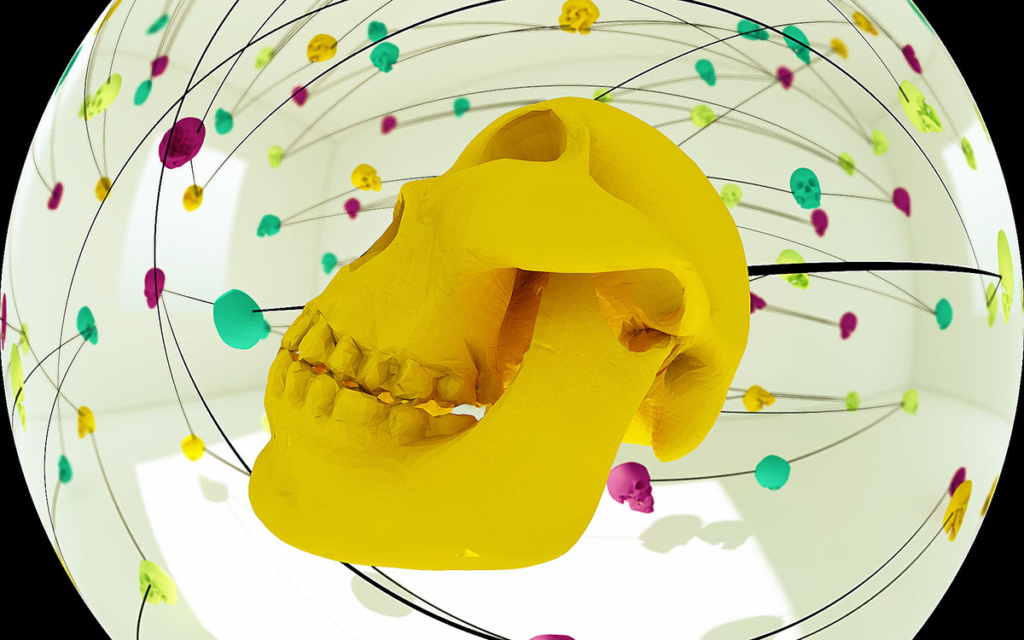 Andrew Lazarus (@yratof) created a fisheye lens rig for Cinema 4D.  It was built for his Candy Skulls project, and he is now offering the fisheye lens rig for free.
---
Cinema 4D Physical Renderer Layout
Setup a realtime interactive render view for Physical Renderer, and speed up your Cinema 4D workflow. Watch the quick tutorial and download the layout by clicking the button below.
---
Art Gallery Scene File
In a special two-part tutorial series, Chad Ashley and Chris Schmidt teamed up to create a moving cascade art piece, which they then placed and lit in a photo-real gallery. You can watch the tutorial and download the scene file by clicking the button below.
---
Waving Flag Project File
Use this project file to instantly animate a waving flag in Cinema 4D. Click the button below to get the file and watch the accompanying video tutorial.
---
Candle Flame Rig
A simple rig built to simulate a candle flame flicker in Cinema 4D. Learn how to use this freebie and download it by clicking the button below.
---
3D Ink Preset
In this preset for Red Giant's Trapcode Particular, you can achieve the look of ink drops floating in water. Be sure to change the random seed or wiggle settings to get different types of ink drops.
---
Sparkler Preset
In another Trapcode Particular preset, you will be able to replicate the look of a long exposure sparkler. It's any easy way to animate and reveal text. Get the preset and watch the tutorial by clicking the button below.
Free 3D Models
Discover this collection of free 3D models from Greyscalegorilla and our friends.
Free 3D Models from Greyscalegorilla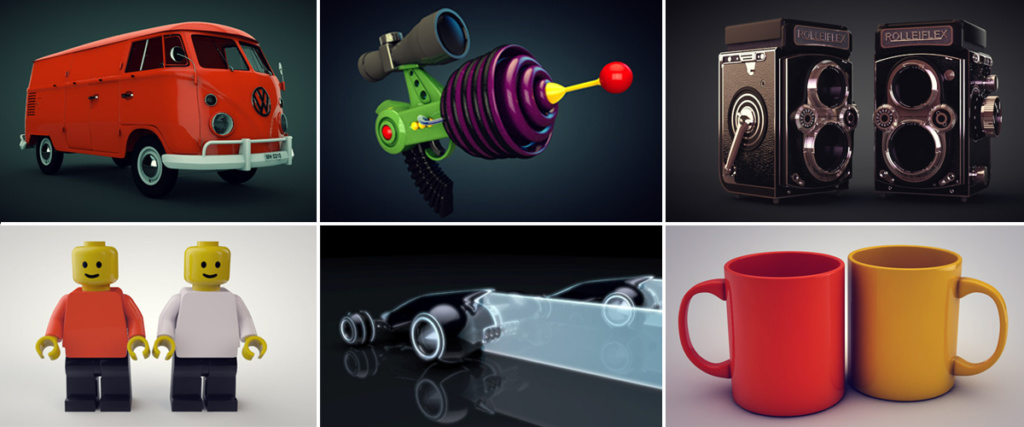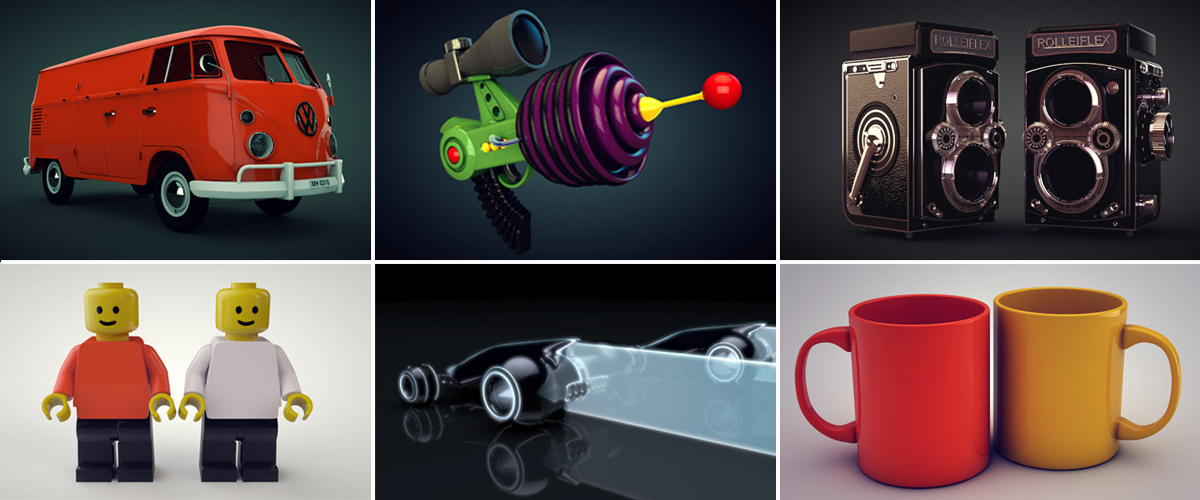 These 3D models are compatible with Cinema 4D as well as other programs that accept .c4d, .fbx, and .obj files. There were collaboratively created by the GSG community. Click the button below to get this free model pack.
---
9 Free Happy Toolbox 3D Models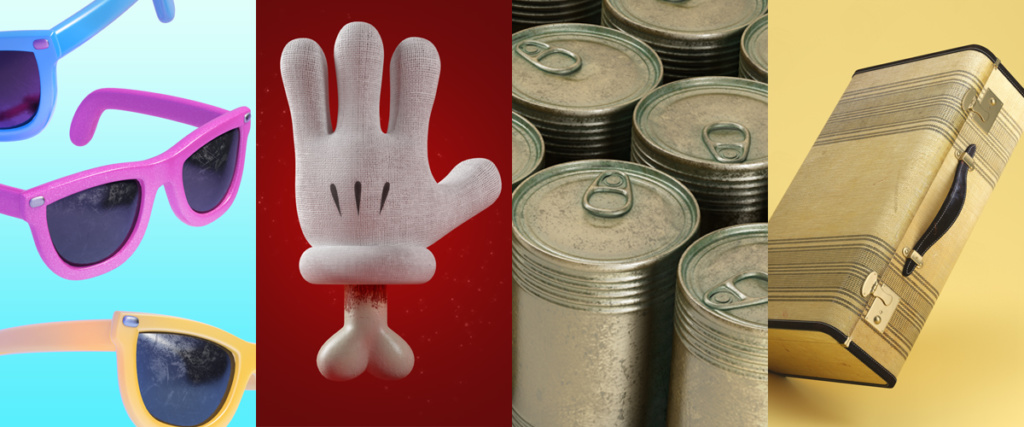 Our friends at Happy Toolbox have a selection of free 3D models that you can download from their site. There are nine free models that are ready for you to use in your project.
If you enjoy using these fun-loving 3D models, be sure to check out the entire Happy Toolbox model kit. The full pack includes 180 happy models that come in both .lib4d format and FBX. That means you can use these easy-to-use 3D models in Cinema 4D, 3ds Max, Maya, Element 3D, and more.
The models are fully UV'd and ready for you to texture. Check out the trailer below to see the models in action.
---
Free 3D Lightsaber Model

Feel the power of the force with this free 3D lightsaber model. The download includes two versions — an unlit textured model, and the render above lit with HDRI Studio Rig. If you don't have HDRI Studio, you will still be able to use the unlit model in your projects.
---
Free Daft Punk Helmets
Get ready for some Robot Rock with these fully textured and ready render Daft Punk helmets. Click the button below to get these free models.
---
Whaley Model
Our friend Patrick Goski put together this whale model so that we could teach our community about rigging and animating characters. You can get the model and learn how to use it by clicking the button below.
---
Stay tuned to this page for more free downloads in the near future. Be sure to bookmark it and come back for more.
Simple Software. Great Experience. It's Guaranteed
Happiness Guaranteed with our 60 day return policy!