Posted On:Display Archives | Greyscalegorilla
standard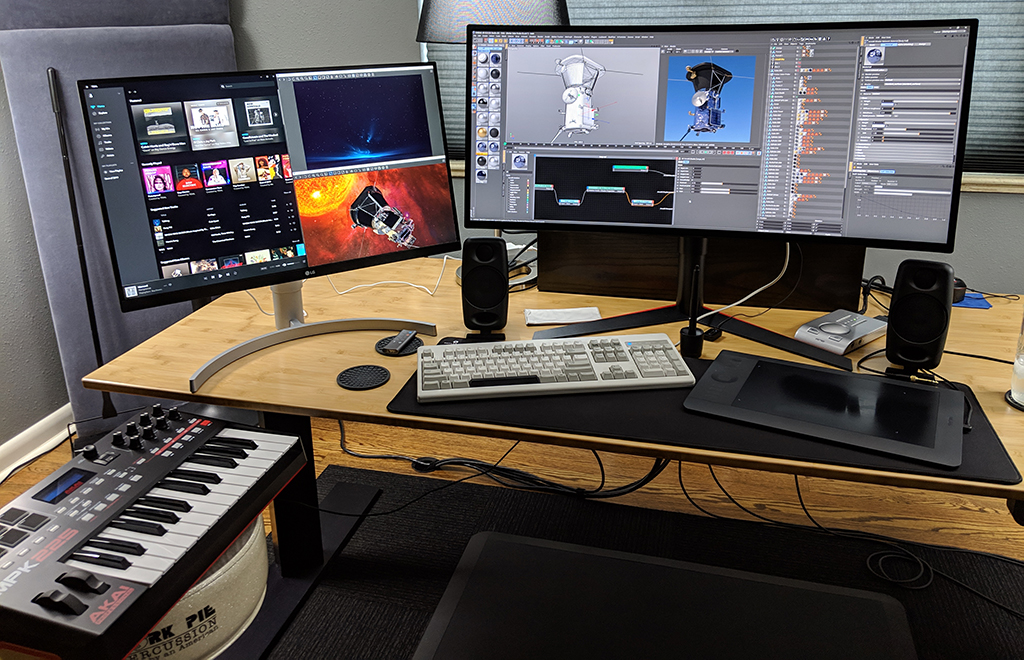 A back-and-forth journey to find the perfect new displays for 3D artists and motion designers.
If you think shopping for new PC is difficult, try shopping for a new computer display.
I've been rocking two displays for quite some time now, one NEC PA271w-bk as my main and a ViewSonic VP2780-4K for 4K reference. I knew my displays were starting to show their age and it was time to upgrade, but deep down inside I was dreading the process.
My first inclination was to check out the NEC website, only to find out that the newest version of my current monitor didn't have many new features other than LED backlighting. After quickly being overwhelmed by the amount of options, I decided to see what I could find locally.
I drove to a MicroCenter and discovered the Dell U3818DW, which was a 38″ widescreen monitor with a resolution of 3840×1600 and a PPI of 110 for $899. It seemed like it could be the perfect monitor to replace my two. I quickly looked it over and decided the price was right, so I bought one.
I lugged this beast home and quickly set it up. The screen was even in terms of color and lighting and after staring at it closely for a few minutes I determined there were no dead pixels. With much excitement I went right into Cinema 4D and completely redesigned my layout so that I could take full advantage of such awesome screen real estate. Everything was working great. Read More
---