Posted On:Product Render Archives | Greyscalegorilla
standard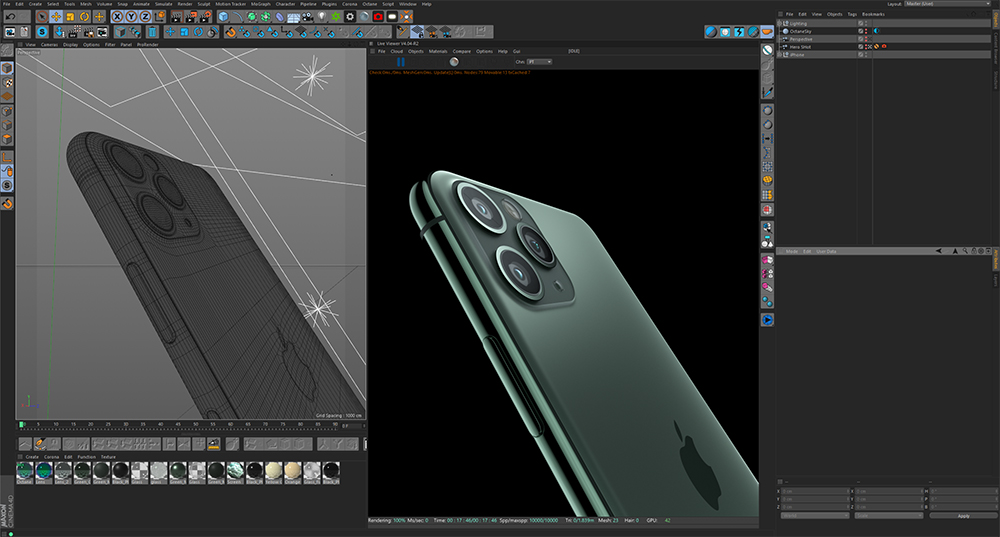 Breakdown the composition, lighting, and render settings of this iPhone product render from R4D Studio.
All images via Nik V. of R4D Studio.
After seeing the jaw-dropping renders from R4D Studio on Twitter, we reached out to creator Nik V. to talk about his product render process.
He tells us all about his work creating product renders, then guides us through his latest render of an iPhone 11. Take a look at his process and breakdown this Cinema 4D and Octane project.
---