Posted On:Rendering Archives | Greyscalegorilla
standard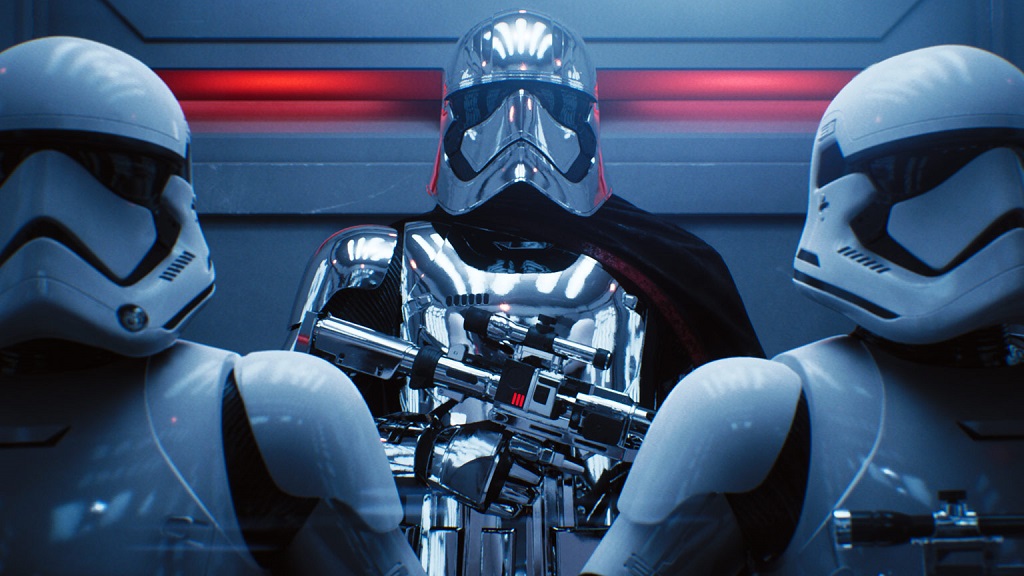 Early 2018 has brought about tons of new products, major rendering announcements, and much more to discuss. Let's dive in.
Most developers and companies announce their new products and updates in Q1. This year, it was a big year for 3D designers and video game developers. We saw some big updates on rendering. Let's take a look at all the big announcements so far this year.  Also, be sure to download the free tools from Greyscalegorilla, and well as some beta downloads from third-party renderers down below.
Real-Time Rendering is Changing the Design Landscape + Free Unreal Studio Beta
In this great piece on CG Society, you can take a look at the work of Unreal Studio in terms of these real-time renders.
"73 percent of respondents stated that real-time rendering is important to their workflows, suggesting a major shift towards modern rendering engines is already well underway. Unreal Engine was cited as the most popular real-time engine among respondents who aren't already using it in their design pipeline."
Head over to CGSociety for much more on Unreal Studio, and you can even download a free beta to play with.
---
NVIDIA, Unreal Engine, and the Future of Ray Tracing
Earlier this month, Epic Games, NVIDIA, and ILMxLAB released a Star Wars short showing off real-time ray tracing in Unreal Engine. Lighting is moved around the scene interactively, and the shadows and reflections render in real time.
You can dive much deeper into ray tracing over on the NVIDIA blog, where they show off their API and pipeline.
Engadget dives a little deeper into ray-tracing with this breakdown video, which is definitely worth a watch. Chris Schodt also touches on tesselation, shaders, occlusion, and mapping to achieve nearly photo-realistic renders.
You can read more about this video on Engadget.
For an even more in-depth dive into ray tracing, you must listen to the GPU Technology Conference panel with founders, lead engineers, and supervisors at Pixar, Blur Studio, Autodesk, Otoy, Redshift, Epic Games, Chaos Group, Isotropix, and NVIDIA.
You can listen to the entire panel's presentation here.
---
Free Tools, Models, and Scene Files from Greyscalegorilla
At NAB, we compiled many of our free downloads from over the years, as well as some of the files we presented at the Maxon booth this year.
Head over to our Free Downloads page to get all the assets you want. There you will find free presets, tools, scene files, and 3D models from the GSG community and our friends at The Happy Toolbox.
---
Autodesk announces Arnold 5.1 and Arnold GPU Updates
The Arnold 5.1 update brings users adaptive sampling, a new toon shader, denoising solutions, and more. The company also updates us on bringing Arnold to the GPU.
First, let's check out this Arnold 5.1 video from Autodesk.
The Arnold video features Chad Ashley's work with the new toon shader. You can see some of his final renders on his Instagram account.
Here's a glance at his proton pack from the Happy Toolbox model pack.
 And another with some shading tests from the new toon shader.
 You can read more about the 5.1 update on the Autodesk site.
As for the GPU, there was much to be said in the update and demo you can watch here from the GPU Technology Conference.
---
Otoy Octane 4
In more rendering news, Otoy recently announced OctaneRender 4. Octane 4 introduces AI light, AI scene, AI denoiser, and out of core geometry.
You can read more about Octane 4 here, and if you have a V3 license you can download this build, which Otoy has also released a list of current issues.
---
GorillaCam
The newest tool from Greyscalegorilla, GorrillaCam allows you to add natural handshake and organic movement to your Cinema 4D camera.
Think of GorillaCam as a filter that you attach to your original camera. You feed GorillaCam a pre-animated (or still) camera and that becomes the "reference" camera. That way you are free to add as much overshoot, smooth, and shake as you like without destroying your original camera.
GorillaCam was recently used by designer Ash Thorp in his latest piece for Nike. We had a chance to talk to him about the project, and you can read the full Ash Thorp interview here. You can read more or buy GorillaCam in the GSG store.
---
Renderman XPU Update
Pixar announced that RenderMan XPU is currently in active development, with a release planned after the delivery of RenderMan 22.
"The RenderMan XPU project is addressing the challenge of rendering Pixar-scale production assets on systems with a mix of CPU and GPU capabilities. From a single set of assets, RenderMan XPU produces film-quality renderings by seamlessly using all available compute cores concurrently. RenderMan XPU is a single renderer that can operate on a variety of systems, from render farm machines with mid-range CPUs only all the way up to workstations or servers having many-core CPUs and multiple extreme GPUs."
The photo above features a scene from Coco, without shaders and lights, that was rendered by XPU. Read more about Renderman XPU on the Pixar site.
---
Happy Toolbox on Adobe Stock
The whimsical 3D models created by The Happy Toolbox are now available on Adobe Stock. You can individually license a single model for you project needs, or you can bundle up and get the entire pack right here on Greyscalegorilla. Read more about the 3D models on Adobe Stock here.
---
More articles worth a read:
In addition to all this news, we have a few more pieces and projects you may enjoy.
---