This Free Script Unlocks the C4D Viewport's Hidden Rendering Power
This Filter Switch script gives you the ability to quickly preview your renders in the Cinema 4D viewport, and it's free!
In this tutorial, I'm going to show you how to use this free script we developed to speed up your C4D workflow. (You'll need Cinema 4D R19 or above to use this script.)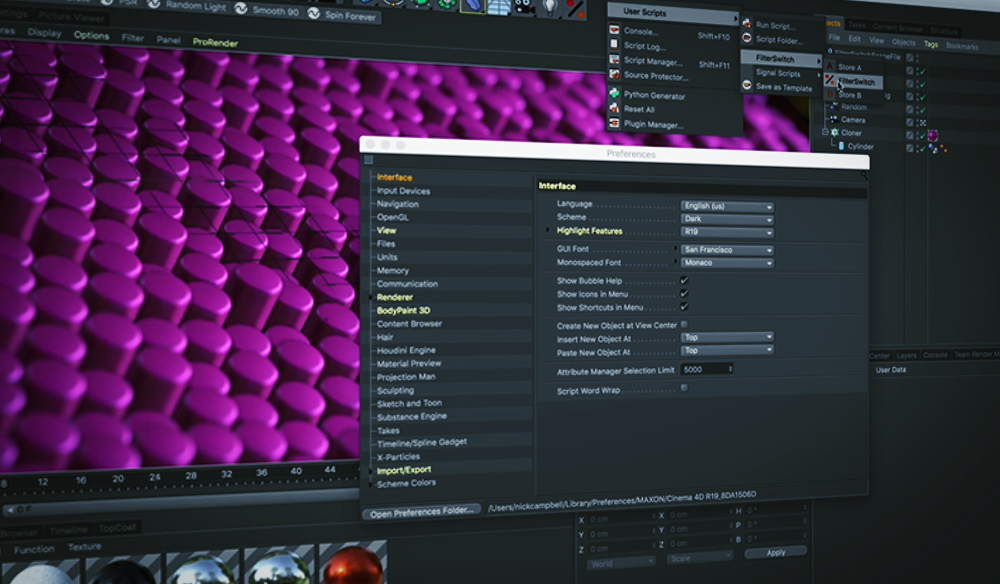 ---
Download Filter Switch
Before you get started with the tutorial, download the free Filter Switch script by clicking on the button below. The download also includes a free scene file and GPU layout, which will be used in the tutorial below.
GET THE FREEBIE
---
Filter Switch Tutorial
Filter Switch helps with Physical Renderer, Standard Renderer, and OpenGL rendering workflows. You'll be able to previz your scene, and get a beautiful version without a lot of render time.
Here's a real-time comparison between using the Physical Renderer and using the Hardware OpenGL preview renderer with Filter Switch applied.

The C4D viewport normally shows all of the applied filters, meaning that things like grids and axis controls are always visible. What Filter Switch does is allow you to turn off filters and use the Hardware OpenGL Renderer to show you a preview render in your viewport in seconds, rather than rendering for minutes.
This allows you to look at your animation, and immediately start making changes – just from getting a quick preview render.
Ready to start using the script? Dive into this tutorial and follow along with the install steps below.
---
Install Filter Switch C4D Script
After downloading the script above, you'll want to install it in Cinema 4D (R19+).
Open the Edit menu and select Preferences. In the pop-up menu, select Open Preferences Folder…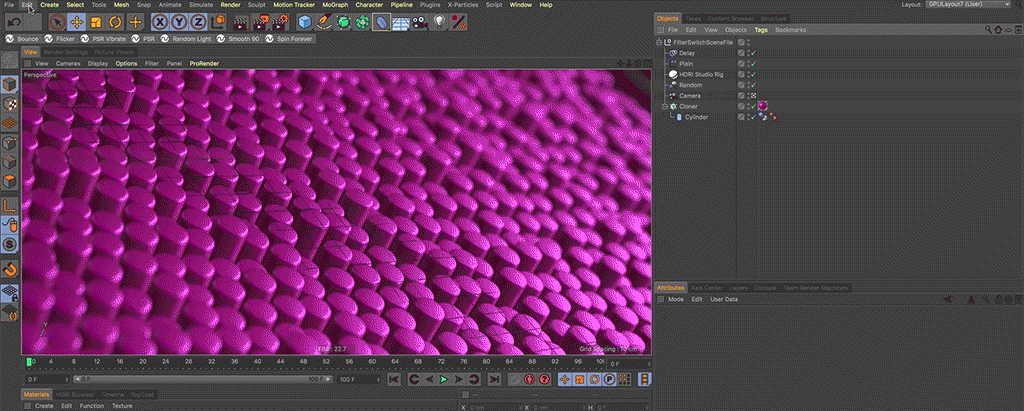 Within the Cinema 4D folder, locate the Library folder, then the Scripts sub-folder.
Drag-and-drop the Filter Switch folder into the scripts folder.

Once installed, restart Cinema 4D.
After you've restarted C4D, select the Scripts menu in the main toolbar. Under User Scripts, you will find the Filter Switch menu and options.

---
Using the Filter Switch Script
Check out the full tutorial above to see how I use the Filter Switch script and setup my Hardware OpenGL settings. I'll also show you how I pinned the Filter Switch icon to my C4D toolbar for easy access.

---
Looking for more free downloads? Check out our freebie page. Download our free layouts, presets, scripts, 3D models, and more!