14 Free Texture Tools to Add Colors, Reflections, and Textures in C4D
Quickly generate and add colors, reflections, and texture materials in C4D with a click of a button. These free texture tools will speed up your workflow in a flash.
The suite of texture tools is compatible with Cinema 4D R17+.  You can quickly and easily generate colors, reflections, and materials with ease.
These texture tools are not compatible with third-party renderers. (Want materials for Arnold, Octane, and Redshift? Check out the Everyday Material Collection.)
---
Download the Free Texture Tools
Get these free texture tools send to your email by clicking the button below. The download includes a video on installing the tools in Cinema 4D.
GET THE TOOLS
---
1. Free Color Texture Tools

First, let's dive into the color generator tools. These will allow you to generate a series, or random, colors or values. Included are rainbow, value, warm, cool, and fresnel generators.
Rainbow Texture Generator
First, I'm going to create a bunch of materials. I'm going to select all my materials, then hit the rainbow button. Now you'll see it makes a rainbow, BIG SURPRISE!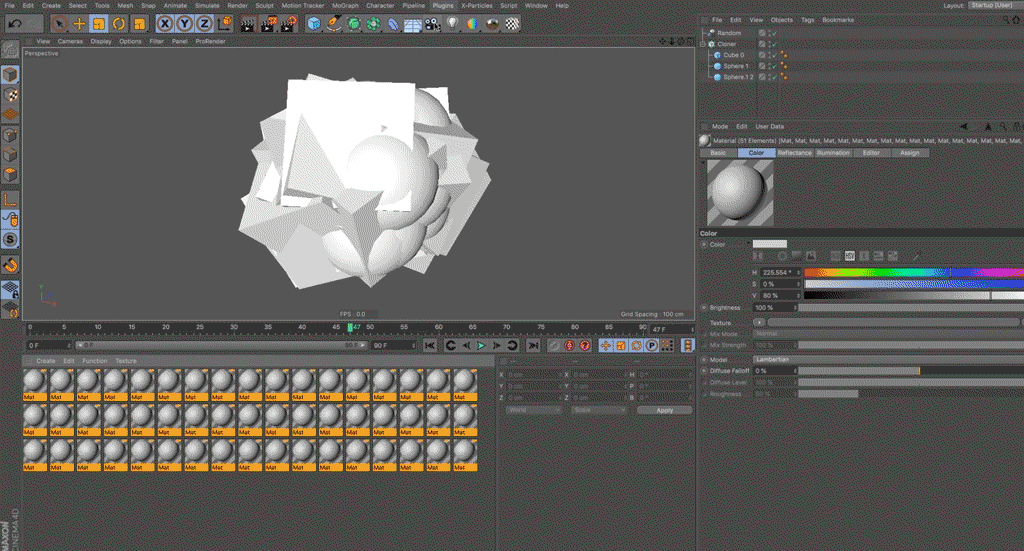 This tool creates a random series of colors throughout the color spectrum. It applies them in order based on the total number of materials you have. So if you select them all, you'll get a complete rainbow.
Then you can select a smaller amount and it will create a new spectrum based on the selected materials. It will also keep regenerating random colors, so if you aren't pleased with the selection, just hit the button again for a new series of colors.
Alternative options are also available. So if you hold down the Alt key when pressing the rainbow button, now it will apply random colors to your textures.

---
Value Range Generator
This texture tool will create a black and white value range, very similar to the rainbow tool, but for black and white.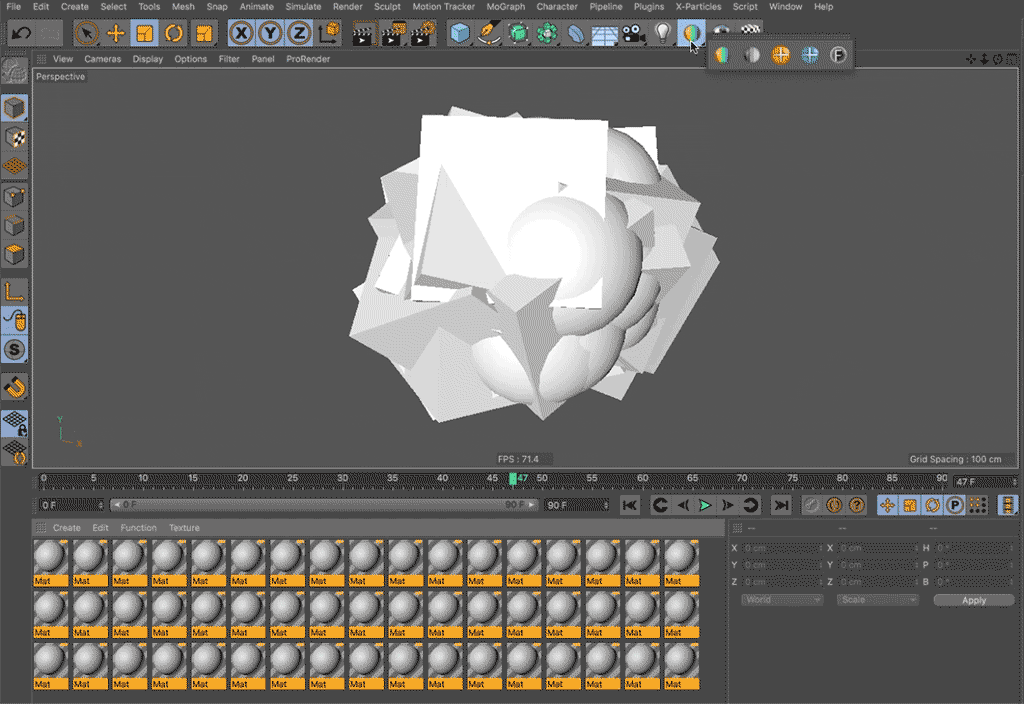 Again, hold down the Alt key and click the icon to get random generated black and white values.

You can also use these two tools together. Hold Alt and hit the rainbow button to get random colors, and with the material selection still selected, hold Alt and hit the value button. This will now give you different values of the colors that we just generated.

While we showed these examples in the Color channel, both of these tools also work with Luminance.
---
Warm and Cool Color Generators
The warm color tool pushes the color values into a warmer tone. By default, it moves towards red. If you hold the Alt key, it will move towards orange on the color spectrum.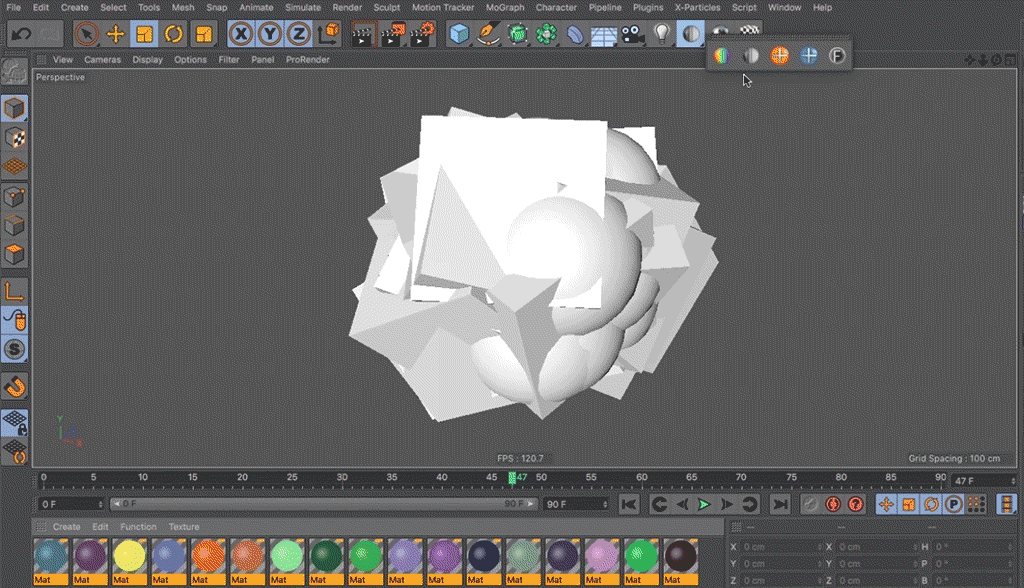 The cool color generator pushes towards blue, while Alt moves you toward purple and dark blue.

---
Fresnel Tool
After you've generated the colors you want to use, you can use the Fresnel button to create a gradient going to white.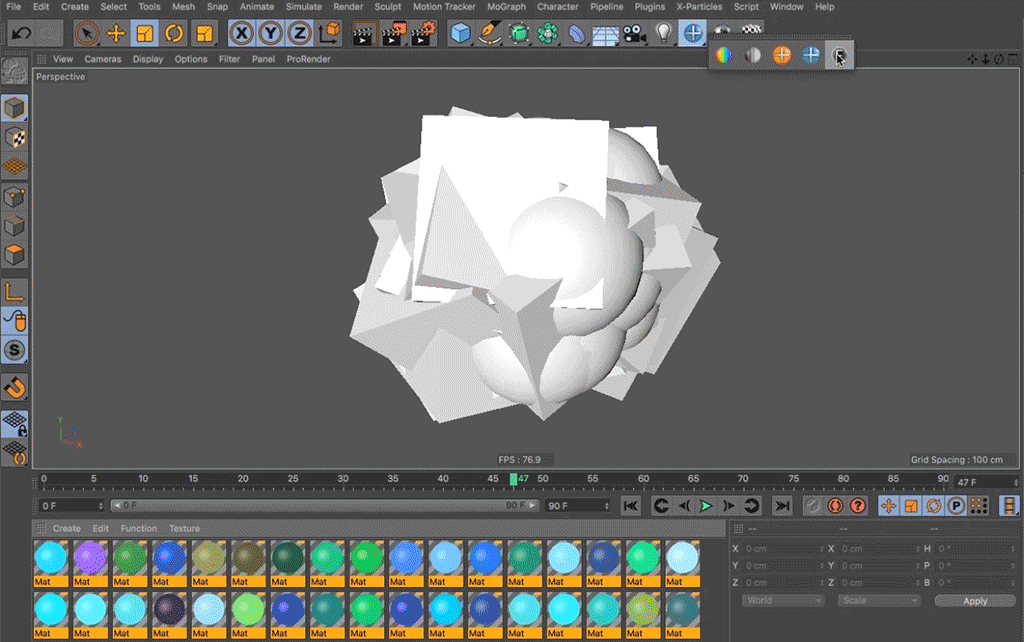 The Alt key will remove the gradient and return to solid colors.
---
2. Free Reflection Texture Tools

The second series of free texture tools for Cinema 4D allow you to add reflections to your materials. Included are reflection, brighter, dimmer, kill reflection, and kill specular.
Reflection Generator
The reflection tool adds a reflection. Easy enough. If you open up your material editor, the tool is actually adding a new Beckmann layer and Dielectric fresnel in your reflections.

It's a one-click solution to give you a nice and shiny gloss.
---
Reflection Brightness (Brighter and Dimmer)
The brightness + tool makes the reflection 10-percent brighter with each click. The more you click the button, the brighter the reflection.

The opposite for the brightness -, or dimmer, tool. That moves 10-percent into a negative brightness space with each click.
---
Kill Reflection
The kill reflection tool removes every reflections type that is applied. Every type of reflection will be removed from the material editor, meaning Beckmann, GGX, Phong, Ward, Anisotropic, Diffuse, and Woven.

This does not remove the specular reflections, hence we made…
---
Kill Specular
This texture tool removes all specular channels. This will leave your materials with pure luminance values.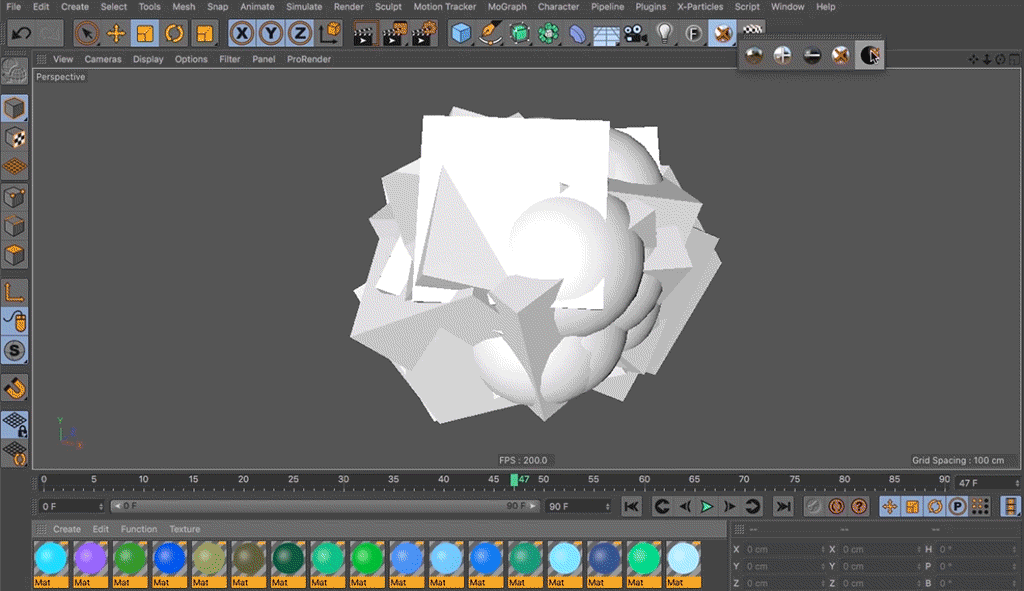 ---
3. Free Mapping Texture Tools

This series of texture tools help you quickly map textures to your materials. Included are the scale up, scale down,
Utility Materials Menu
The utility materials button opens up your textures folder. By default, I have mine setup to open Texture Kit Pro, but you can navigate to any of your folders and fine the texture you need for this project.

This tool will automatically add a texture to your material and adds a filter, so you can easily adjust color, saturation, gamma, etc. It also adds reflection and a bump filter so you can adjust those values too. The texture is also added to the alpha channel, but that's not turned on by default.
---
Scale
The materials scale up and scale down buttons adjust the tiling and length settings.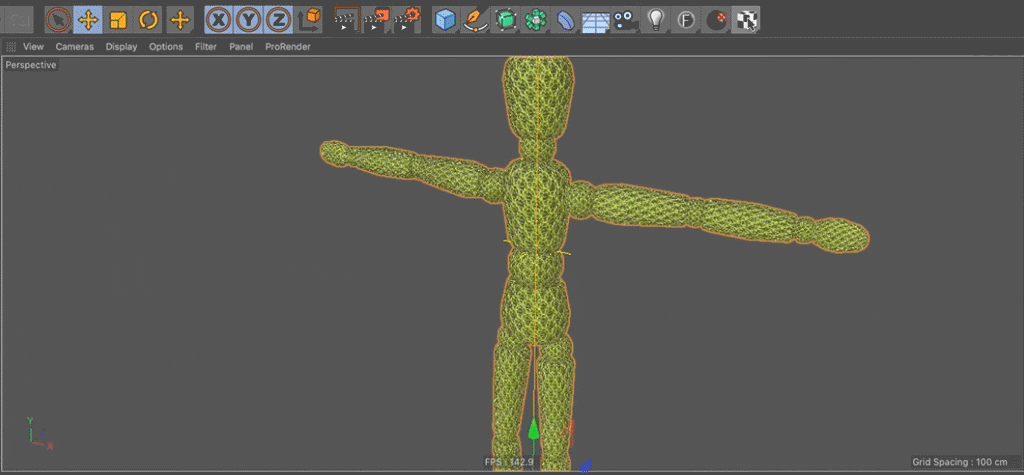 You continue to click the button to scale the textures size.
---
Distribute
This might be my favorite tool of the bunch. With this, you can select multiple objects then add multiple materials to those objects with the click of a button.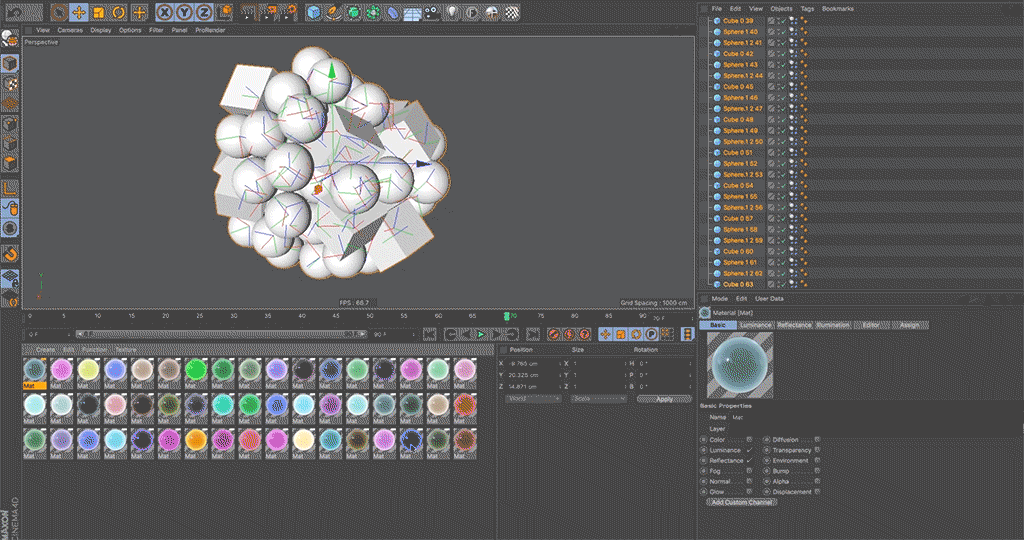 The materials are added in order, so if you had a series of colors, they would be applied in order to the objects from top to bottom. If you don't have enough materials for the objects, the colors will automatically loop. Holding down the Alt key will make the materials apply in random order.
---
Hopefully you find these tools helpful. If so, let us know down in the comments.
Looking for more free stuff? Check out our free downloads page for some free scripts, layouts, 3D models, and more!
---
Need drag-and-drop Cinema 4D materials?
The Everyday Material Collection includes over 350 drag-and-drop materials for Cinema 4D. It's the simple Cinema 4D material workflow you have always wanted.
Compatible with Arnold, Octane, and Redshift, this material collection includes 12 different categories of in-demand professional textures and shaders. Everything from concrete to cola, these versatile materials were built for your everyday workflow.
Check out the Everyday Material Collection in the Greyscalegorilla store.