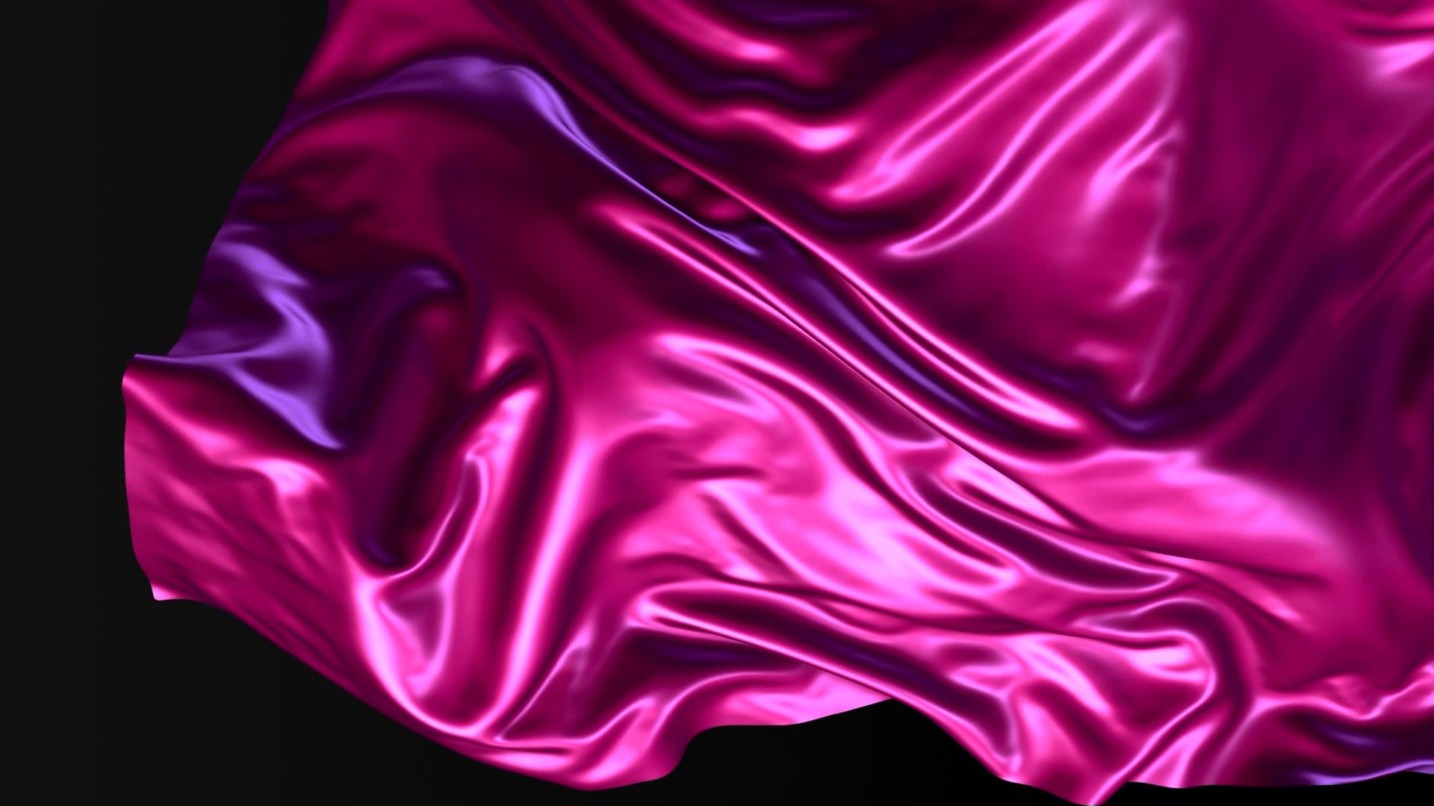 Tutorials
Animating Cloth with X-Particles: Quick Start C4D Tutorial
A Cinema 4D tutorial on animating cloth with X-Particles 4. Learn how to use the new xpClothFX to quickly create cloth objects.
I'm going to show you how easy it is to setup a simple cloth simulation in Cinema 4D using X-Particles. We're going to use some simple objects and xpClothFX in XP4. By tweaking the xpTurbulence settings, you can create some amazing looks in a flash.
Animate Cloth with X-Particles
First, grab the object you want to turn into cloth. I'm going to use a basic plane for this example. (Note: I'm using X-Particles 4.0 for this tutorial.)

Select your object, then open the X-Particles dropdown menu and navigate to Dynamic objects. Hover over xpClothFX and click on Create Cloth. You object will now include cloth properties like gravity.

Now add a collider object. I'm going to grab a sphere, and then just move it down. With the object selected, head over to the Tags menu and add the X-Particles tag xpCollider. Now if you hit play, you'll see the cloth naturally bounce around the collider object. You can adjust the bounce and friction settings to your preference for your project.

If you need more geometry for your cloth objects, here's a simple workaround. Select your cloth object and drop it into a Subdivision Surface.

So it's easier to see, I'm going to add a material to my cloth. This is a material I made using Topcoat, but you can use any material you'd like. To see the cloth object without those dots in your viewport, you can turn of the xpEmitter.
Now, if you want the cloth to act more natural, as if it were blowing around in the wind, we can make that happen with a few tweaks. First, let's turn off our collision object and gravity. If you press play, you'll notice the cloth just sit there without any type of movement. So, let's go back to the X-Particles menu and navigate down to Modifiers then Motion and select xpTurbulence.
If you press play now, you'll see the cloth start to wave around. Adjust the Strength of the turbulence to get more or less movement.
If you want your cloth to move much more, you can simply duplicate the xpTurbulence. Set one instance to a larger Scale, and decrease the second xpTurbulence instance. Now, play around with the Strength until you get your desired look.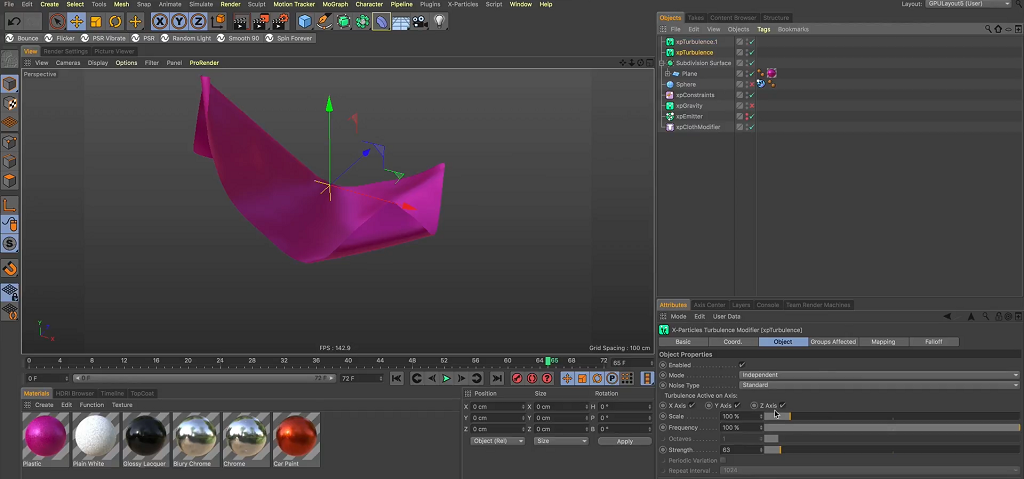 This technique also works on advance geometery, so be sure to play around with different shapes and models.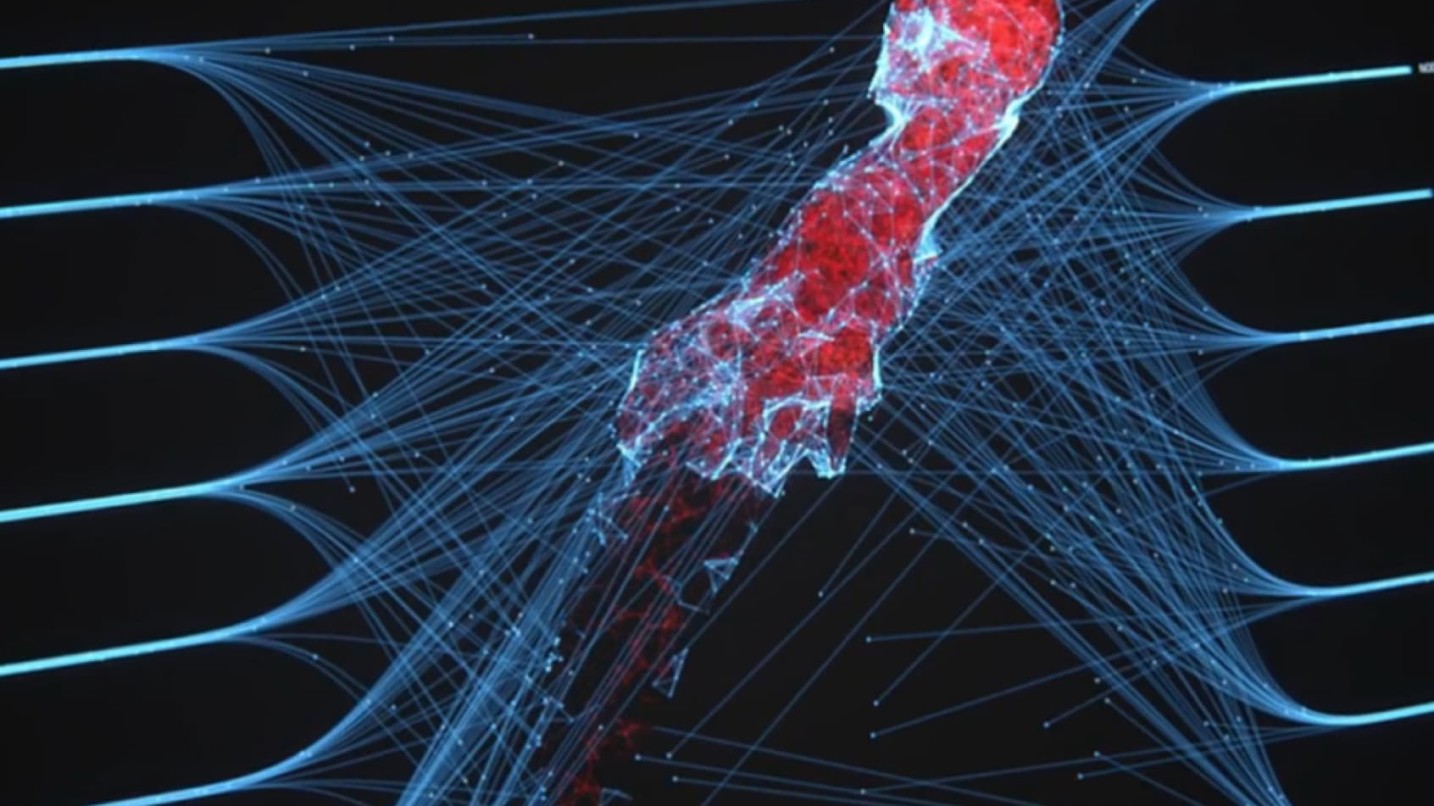 Guide to X-Particles
Master XP and jumpstart your C4D journey
Your All-Access Pass to the Training You Need
Join Plus