Pro Training + Material Collections + More
Greyscalegorilla Plus is a subscription platform with a growing library of in-depth training series. Save over $3300 and get all of the pro training guides, material collections, and so much more.
Our Featured Products
Everyday Material Collection

$249.00

Light Kit Pro 3 Suite

$299.00
Our Latest Products
Modern Surface Material Collection

$199.00

Everyday Material Collection

$249.00

Greyscalegorilla Complete Suite

$1599.00

Light Kit Pro 3 Suite

$299.00

Greyscalegorilla's Guide to Redshift

$299.00
---
PRODUCT FEATURES
DEDICATED CUSTOMER AREA
Easily keep your software licenses and downloads up to date with our customer login area where you will have access to all your GSG Purchases. And, when you add new products or upgrade, your downloads will be instantly be added to your account.
MONEY BACK GUARANTEE
Take 60 days to figure out if our software is right for you and your 3D workflow. Simply ask for a refund at any time for any reason within 60 days of purchase. Once you try our easy to use software though, we think you will be hooked with how much it speeds up your workflow.
DEDICATED SUPPORT CENTER
Have a question or issue about your software or training? Our dedicated support staff is here to help. Submit a ticket through our support portal and get an answer within 24 hours. In most cases within the same day. In a real hurry? Check our FAQ section to see if there is already an answer to your question.
NO HASSLE LICENSE
Install and use your software quickly and easily with our no hassle licensing system. We also make it easy and inexpensive to upgrade to new versions as they become available. Buying and maintaining plugins can sometimes be a hassle. But not with Greyscalegorilla software.
---

---
THOUSANDS OF  HAPPY CUSTOMERS!
It's hard to think that a tiny little tag can change your workflow so dramatically. But HDRI Link does just that.
Light Kit Pro has completely changed how I approach lighting my 3D scenes, making the process quicker and more enjoyable than ever.
GorillaCam is what EVERYONE needs to add that extra layer of depth to their animation. I cannot see myself going back to the standard Cinema 4D camera ever.
With clients using Redshift, Octane, and Arnold, the ability to hop between them is invaluable. Plus the ability to swap studio presets and save them… I'm not sure how people will be able to work without this.
I have TopCoat docked in my layout, I use it so much. I'm always throwing on and layering a few things. It's optimized well, too.
HDRI Link has become my go-to plugin when doing HDRI lighting in Arnold.
HDRI Link is a shortcut to the end of your HDRI scavenger hunt.
HDRI Link simplifies workflow and increases productivity by easing the burden when transitioning between different rendering engines in Cinema 4D.
Best HDRI's on the Net I have searched everywhere!
Reflectance got to be too complicated. Topcoat simplifies my life just like HDRI Studio did to help get the look I wanted.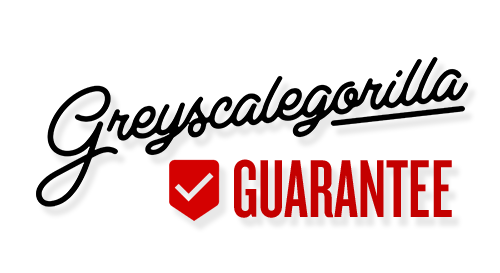 Simple Software. Great Experience.
It's Our Guarantee.