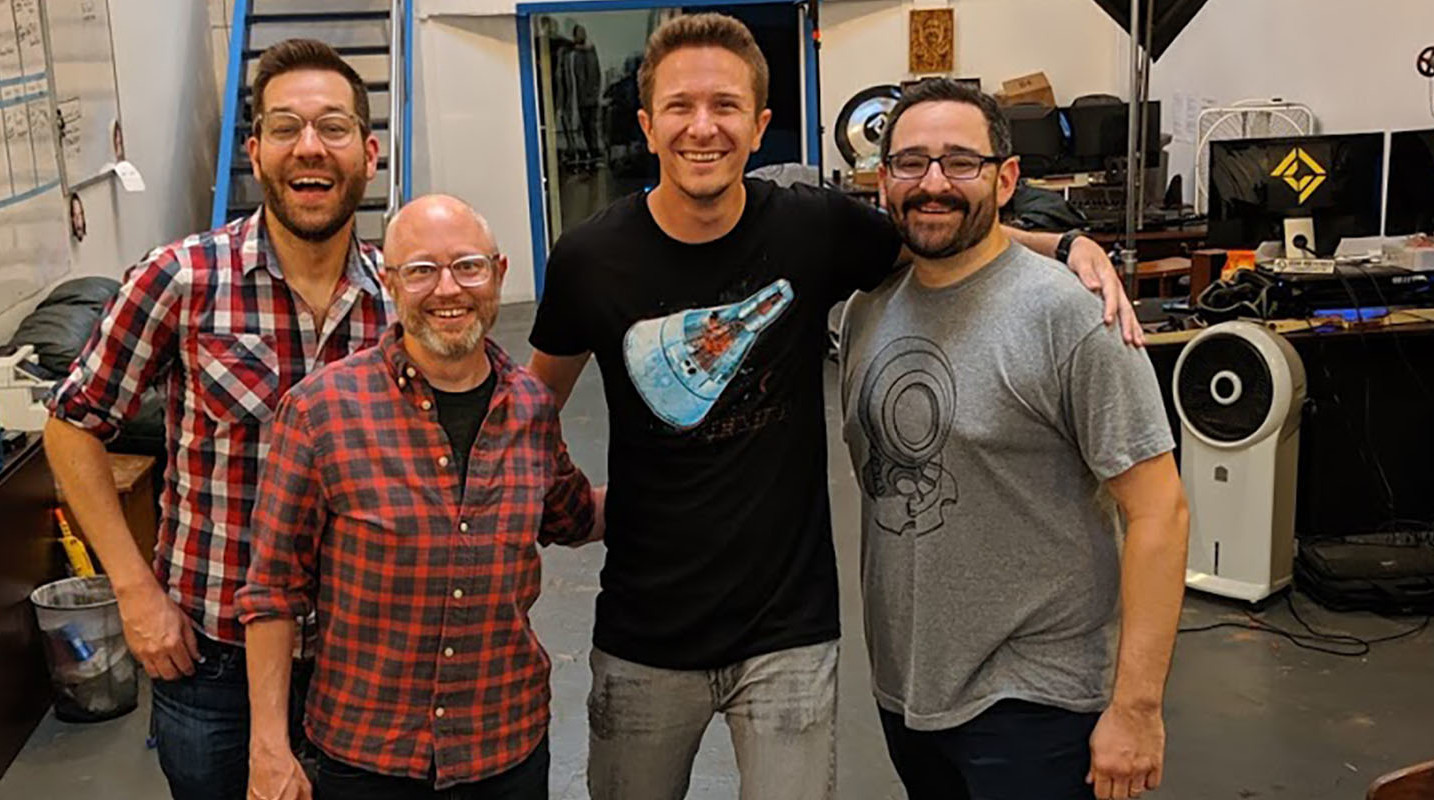 Articles
Corridor Digital on Using C4D to Create a Real-Life Fortnite Shootout
The Corridor Crew walks you through their latest Corridor Digital short Foam Fortnite. Go behind the scenes of the shoot, edit, VFX, and more.
If you don't recognize the name Corridor Digital, I'd guarantee you would have at least seen one of their most popular YouTube videos like The Glitch, Nerf John Wick, Real GTA, or Nerf Team Fortress.
As entertaining as the short films on the Corridor Digital channel are, you can find equally entertaining and educational videos on the Corridor Crew channel (formerly the Sam and Niko channel). Its a series of videos that take you behind the scenes of the office life, as well as tutorials on their biggest sequences, shoots, and general post-production madness.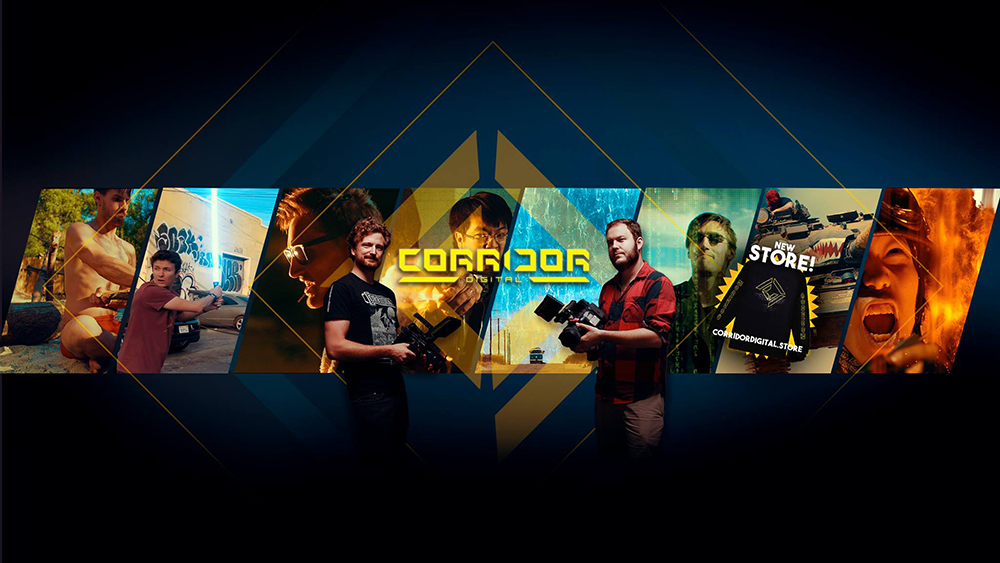 We had a chance to hang out with the crew at the Maxon + Greyscalegorilla pinball party at NAB this year. It was there that a giant group on Cinema 4D enthusiasts likely finally convinced Wren Weichman to make the jump to C4D, which he talks about in this video.
We are a few months into the teams transition, and the Corridor Crew channel has been a blast to watch as Wren and Clint Jones learn Cinema 4D.
Their latest short film, Foam Fortnite, is another one in a series of popular foam blaster videos. Take a look at the final short here, and then we'll hop into the behind-the-scenes challenges.
This particular video was sponsored by X-Shot, a foam weapons manufacturer. This means the production required additional planning and approval process, quite similar to any type of commercial or corporate jobs you may encounter in your own projects.
On the Corridor Crew YouTube channel, you will see the challenges the team faces in terms of pre-production, shooting, editing, VFX, client feedback, and final delivery.
Let's hop back a few weeks before the release of Foam Fortnite, and take a look at the on-set challenges.
Shooting Foam Fortnite
Well before this particular episode, the crew has showed off a few minor points of interest like prop production. In this video, you'll get a look at the set, and all the work that goes into capturing this short.
For those interested in cinematography, this video is packed with tips and stories from Foam Fortnite Director of Photography Arthur To. He talks about his work on films like The Revenant, where he served as Emmanuel Lubezki's DIT.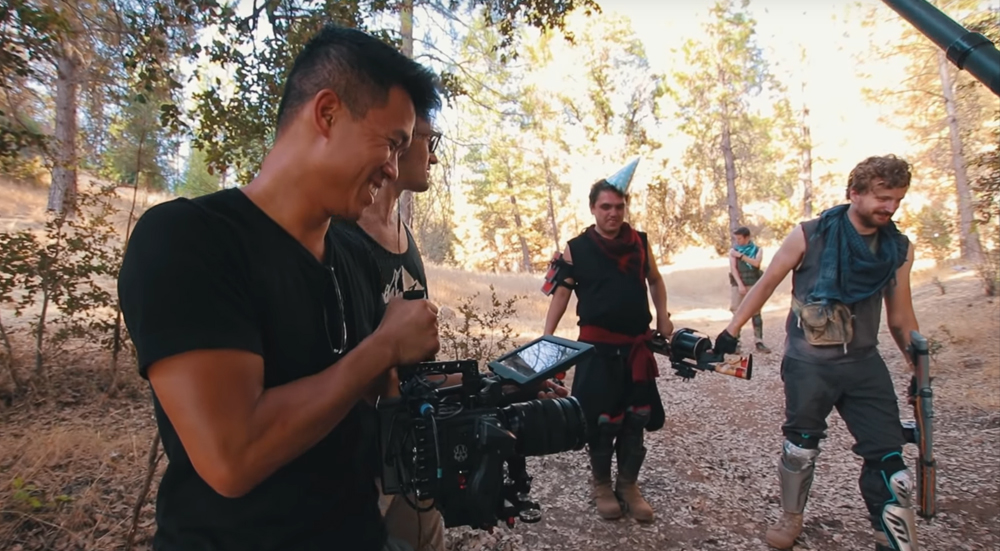 Image via Corridor Crew.
He even briefly touches upon creating the LUTs for the film. There are also some great notes and stories on "ruining the magic" of movies from actor Paul Prado.
Pickups and Editing
In this episode, we see the crew grabbing some additional shots they need to complete the edit. You can feel the intensity of the approaching deadline, and the team offers some advice on keeping your sanity during crunch time. You'll also learn about some great compositing tricks the team uses to quickly complete shots.
While some sequences required manual frame-by-frame rotoscoping, you'll see Wren use a workaround where he creates inverted masks out of grass elements and places them into the scene. Therefore allowing him to quickly complete a shot so they can move forward with other challenging sequences.
Finally, you'll get a glimpse inside of a client meeting, and see how the crew has to make additional changes to the project.
Foam Wall VFX Breakdown
In this final video, Wren and Clint breakdown the foam wall VFX shot. You'll see how they created the wall in Cinema 4D, then tracked the shot, and composited it into the scene.
You'll learn some cool tricks on tracking difficult shots, how they use a handful of GSG tools to speed up their entire workflow, and finishing the shot.