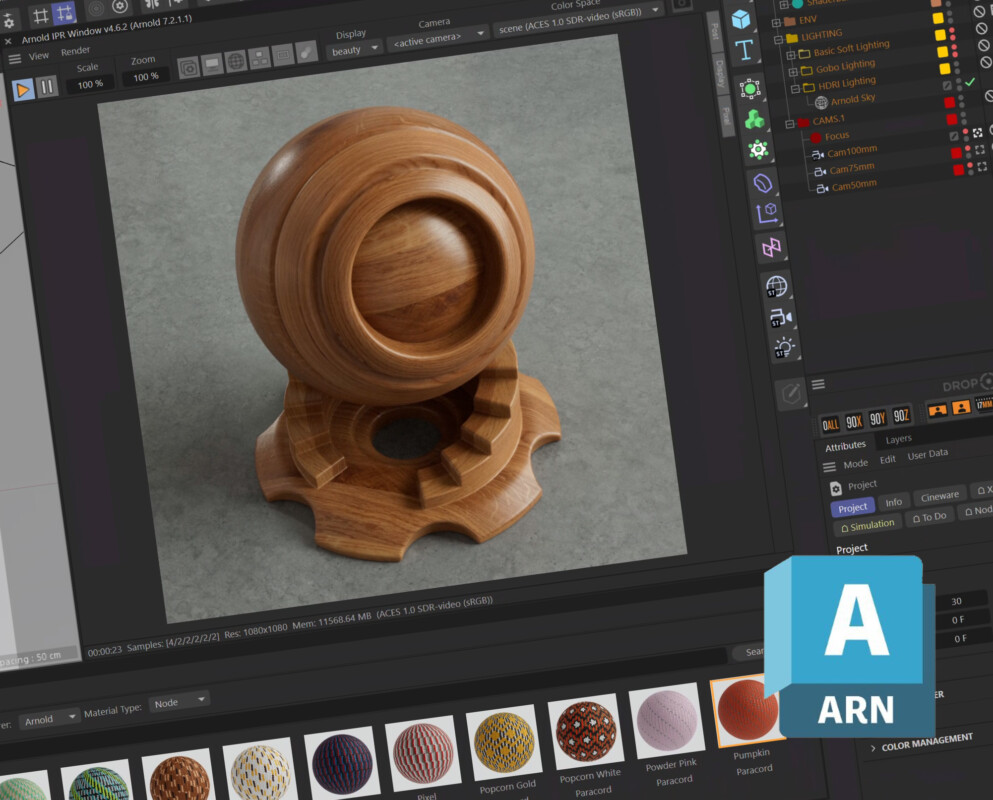 Free Scene Files for Arnold
Get a complete starter scene built by an amazing 3D team and full of Greyscalegorilla goodies! Register for a free account to access your free scene files.
GET THESE FREE SCENE FILES
THE ULTIMATE ARNOLD STARTER SCENE!
Get Arnold scene files that are completely prepped and ready to go! Our 3D team has created these scene files with great lighting, professional camera settings, beautiful materials and more! Simply drag-and-drop Greyscalegorilla assets to make it your own. Then set it as your default and hit the ground running every time you open Cinema 4D.