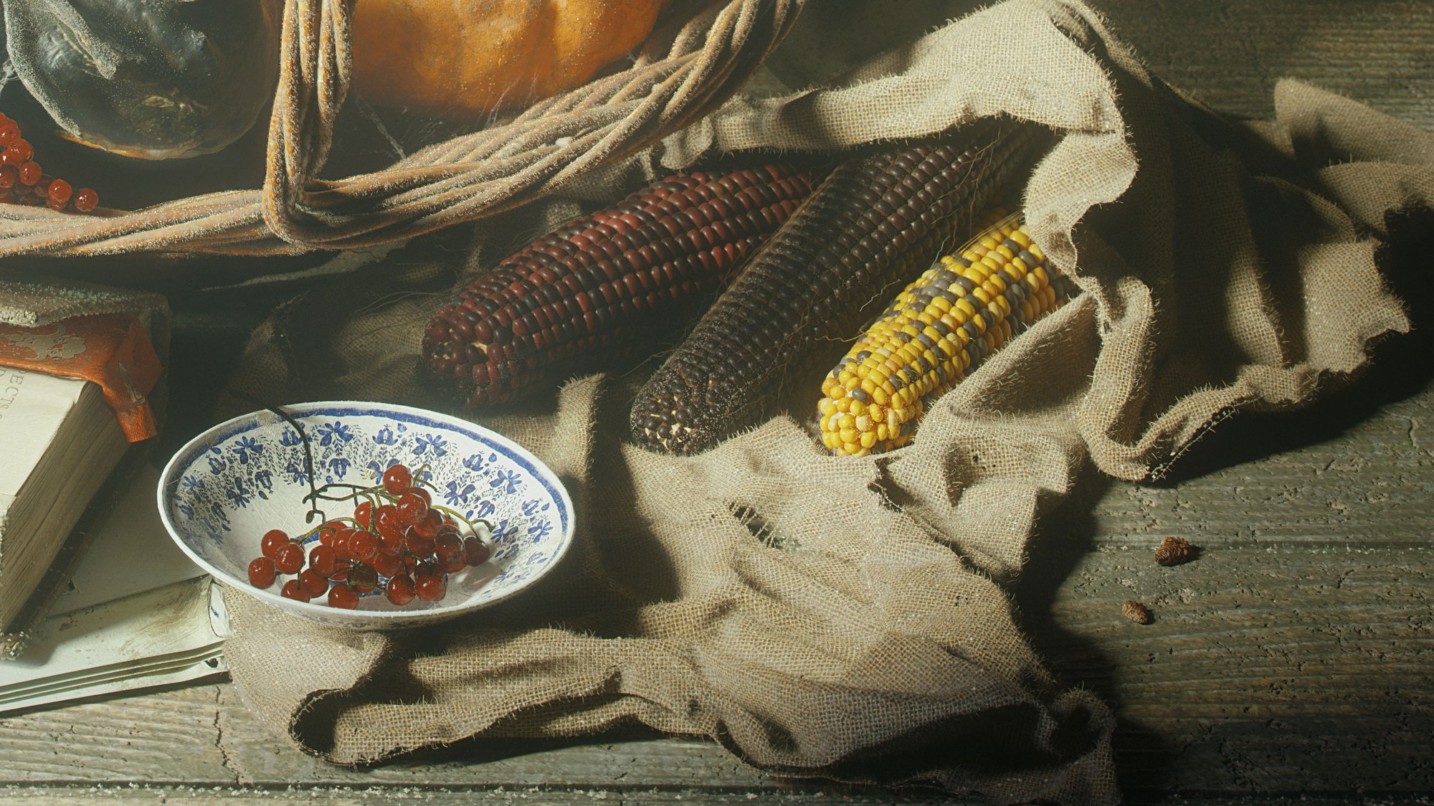 Articles
A Bountiful Harvest Rendered in Cinema 4D and Octane
What appears to be a traditional Renaissance painting is actually a carefully crafted Cinema 4D render. Here's how it was made.
All images courtesy of Aaron Covrett.
There are countless photo-realistic renders that make you second guess whether an image is a photograph or 3D render. In the case of Aaron Covrett's Harvest, you would believe you were studying a painting, but your eyes have deceived you.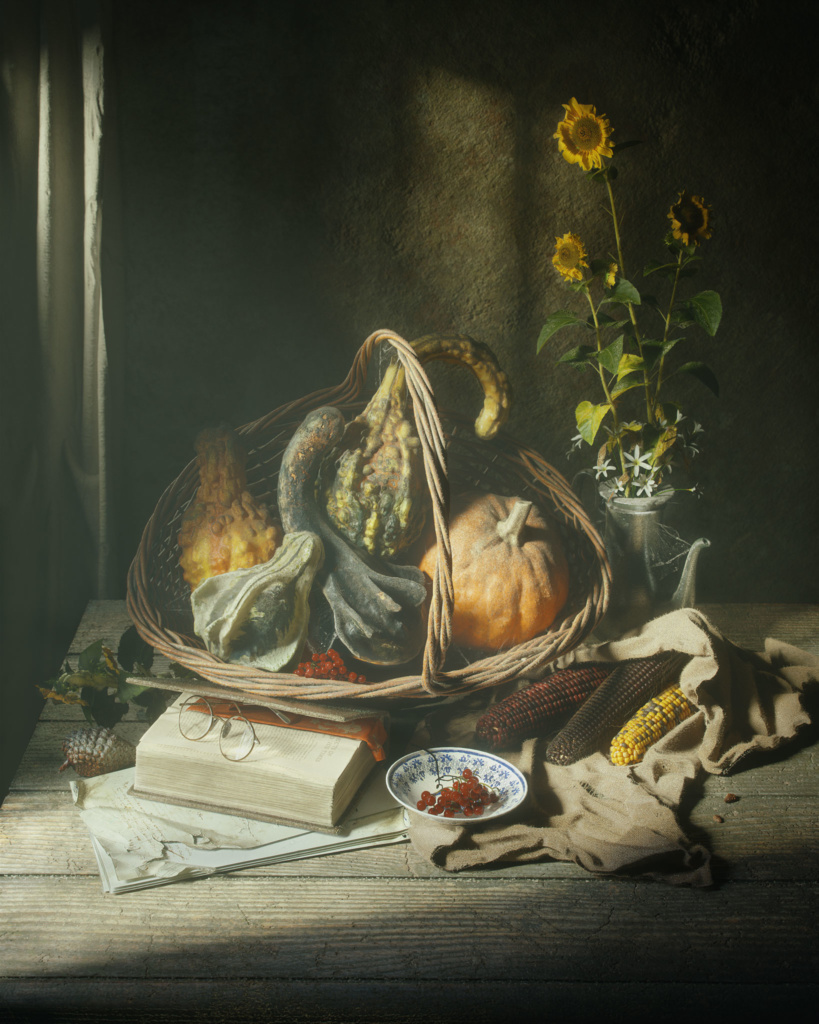 What you see is a fine crafted piece of art created by 3D artist Aaron Covrett. I wanted to learn more about his process, and this is what I found out.
Interview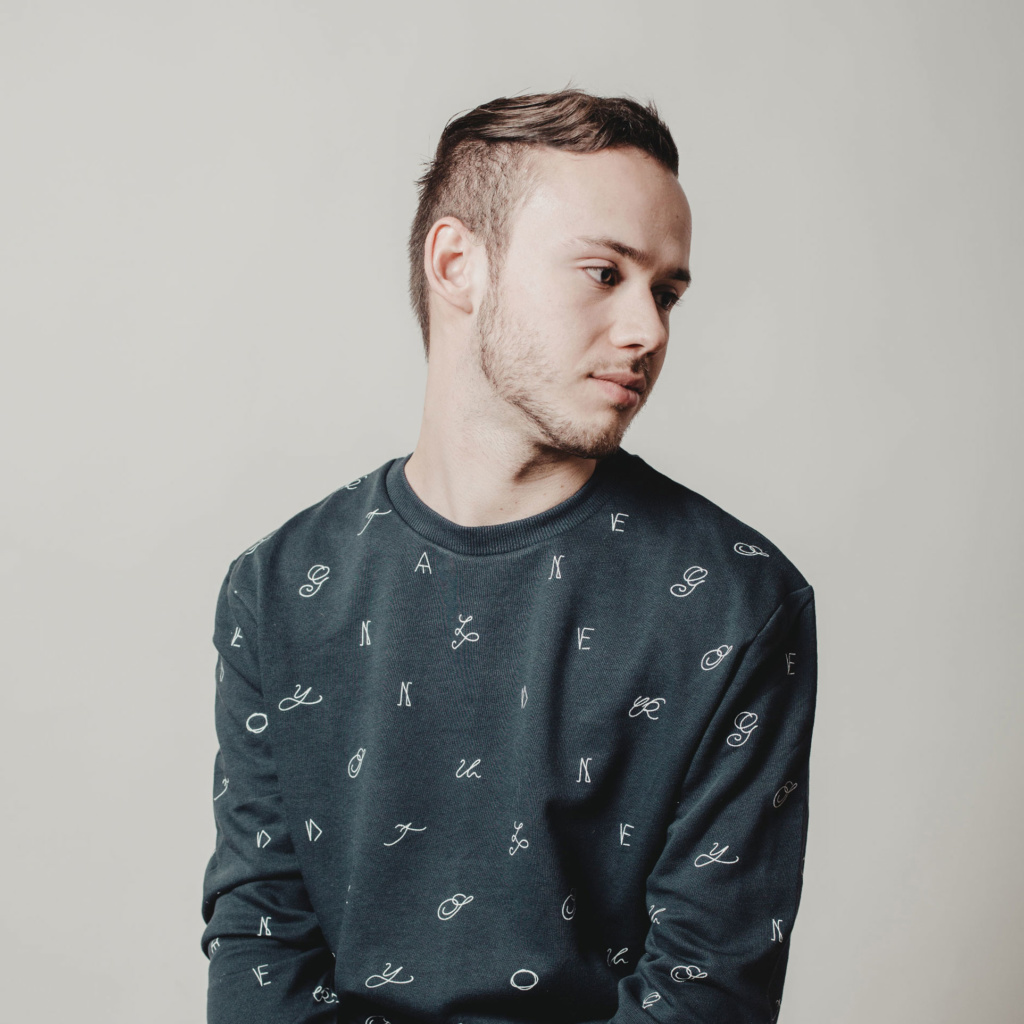 Michael Maher: I have to start with the obvious. The first time I saw this image making the rounds online, I could swear I was looking at a painting. That's a testament to your fine work. Before diving into this particular piece, can you tell our readers a bit about yourself?
Aaron Covrett: I'm a 3D artist focused in texture authoring and look development. I was born and raised in Michigan, where I studied Graphic Design at Kendall College of Art and Design.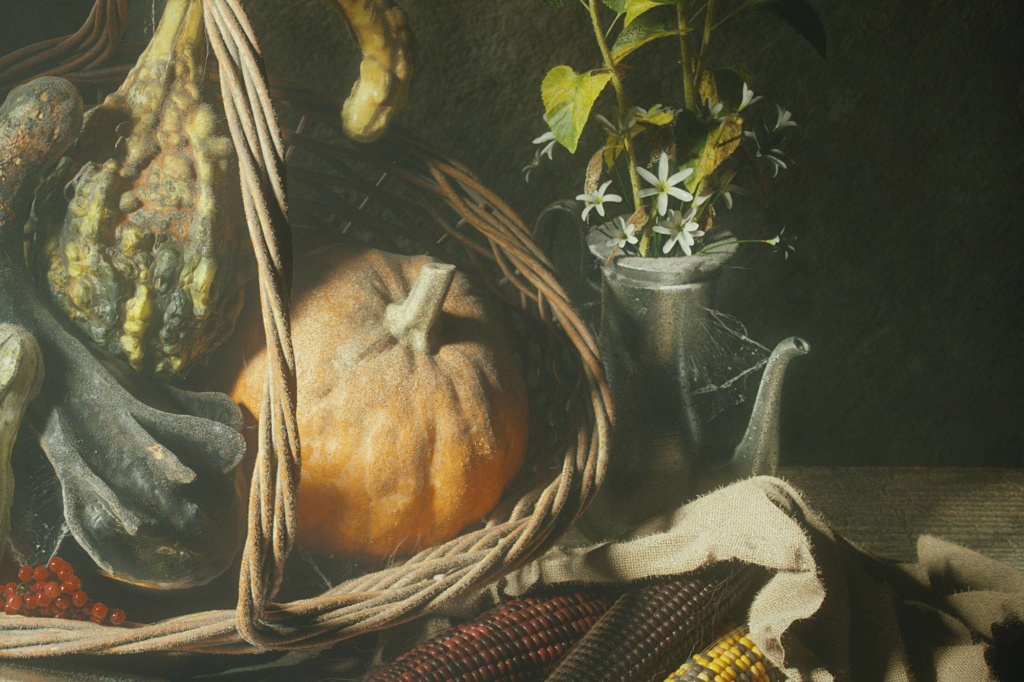 MM: Were you actively working during your time in college?
AC: While I was a student I completed four internships, all intentionally within different parts of the creative industry – publication, advertising, package design, and interactive. Doing so allowed for fast growth and experimentation as I narrowed down where I wanted to focus.
After graduating in 2017, I moved to New York for a full-time position at Stink Studios. Working as a Motion Designer, I worked regularly with clients such as Google, Nike, and Spotify. After a year-and-a-half of honing my skills, I'm now freelance!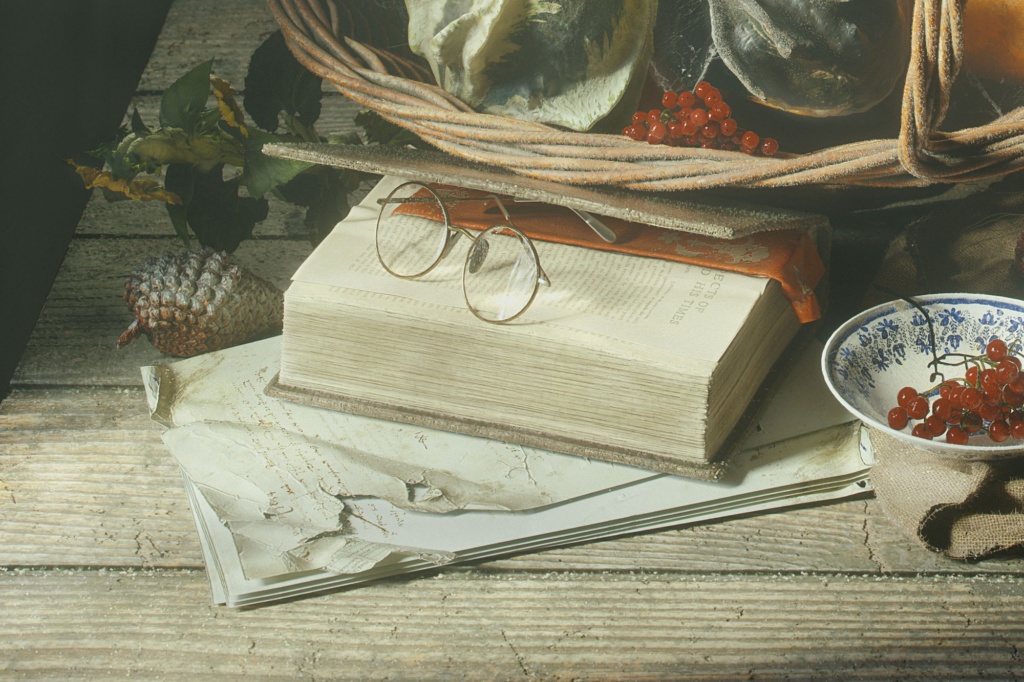 MM: That's quite the variety of industry work that makes for well-rounded skills. Given your work in publication, advertising, product, and interactive you must be fairly familiar with several programs and tools, correct?
AC: In terms of software, I regularly use Cinema 4D, Octane render, and Substance Painter. That said, I try to have a hand in most tools. Even a surface-level understanding of offerings like Houdini allows for intuition and options when obstacles inevitably arise.
Away from the computer, I always carry a sketchbook for those eureka moments on the go. I'll use my phone for snapping reference photos if a particular texture catches my eye.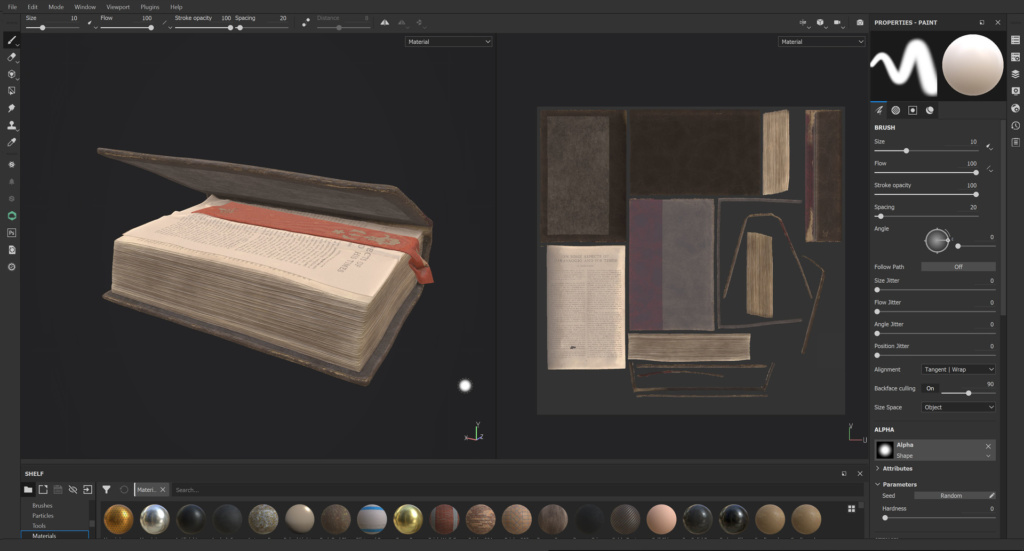 MM: Let's talk about your recent passion project, Harvest. What was the inspiration that triggered this piece?
AC: During my morning commute, I passed a bodega that was selling pumpkins and gourds for the upcoming season. The variety of textures and colors caught my eye, so I bought a few to keep at my workstation.
I'd been interested in Photogrammetry for a while but hadn't yet made the investment. After a few initial tests with my phone and a free processing tool called Meshroom, ideas for the project started to form!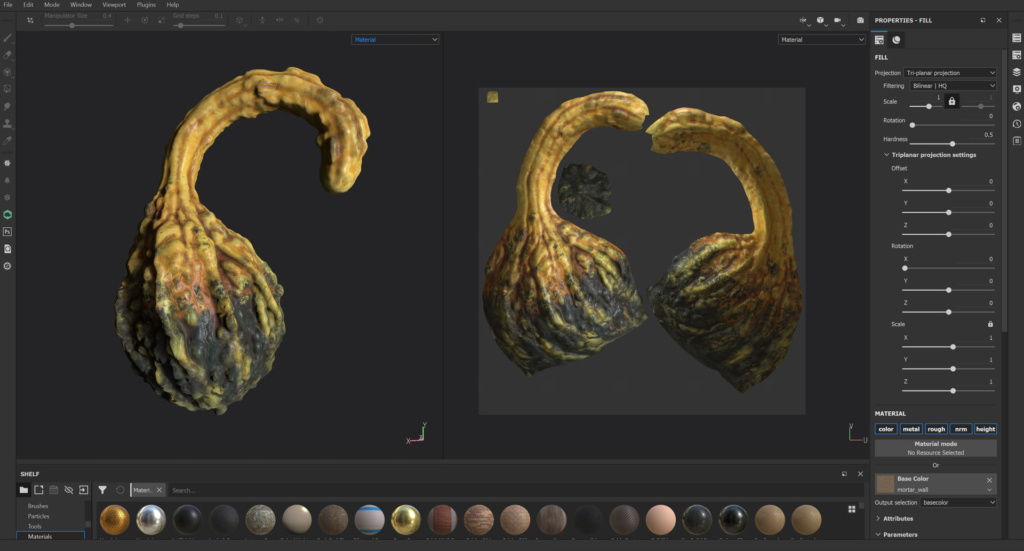 I started researching more traditional mediums and art styles, eventually landing on Flemish painting as a main inspiration for the lighting and mood. I've always been very detail-oriented, so naturally I was drawn to creating a still life where I could sweat every detail (down to the smallest specs of dust).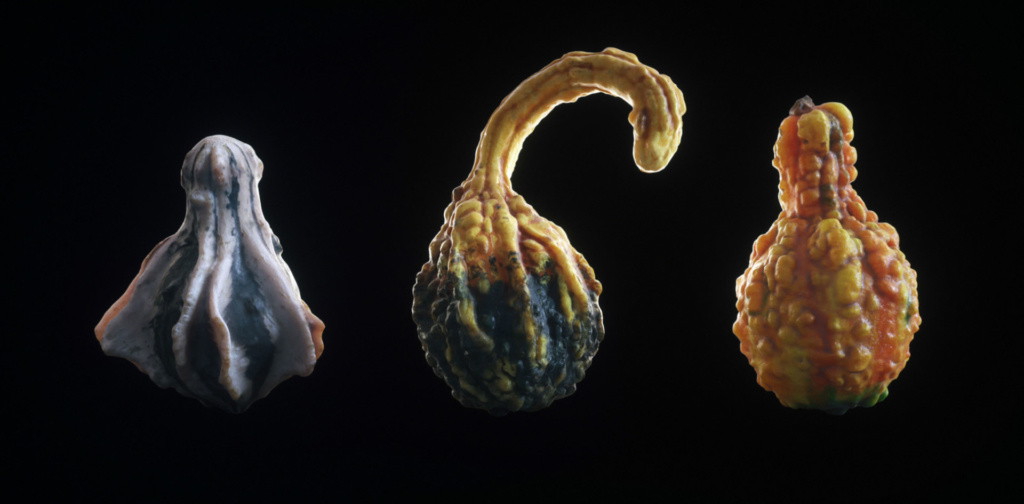 MM: Tell me a bit more about how you relied on each of these tools for different tasks. 
AC: I'm housing the entire project within Cinema 4D and Octane Render, but I'm using many other tools for specific steps of each pipeline. While processing 3D scans of the gourds, I relied on Houdini for mesh optimization and cleanup.
Marvelous Designer is an excellent tool for realtime cloth simulation, which I used to create the burlap cloth.
Just about every asset in the scene was UV unwrapped using 3D Coat and brought into Substance Painter for my texturing process.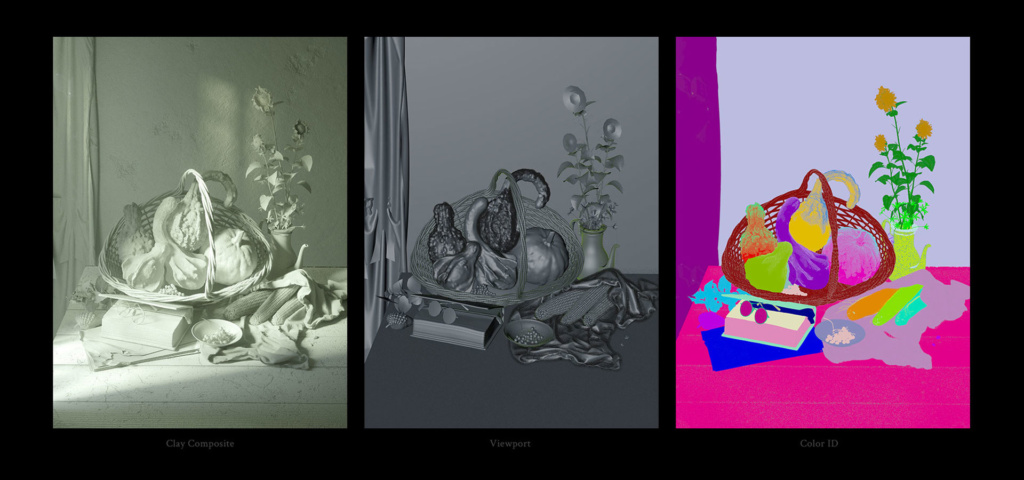 MM: It's obvious that there is an absolutely incredible amount of detail in this piece. When artists attempt to create something this in-depth, there is usually a hidden goal to learn something new. Was there a specific tool or technique you were trying to get a better understanding of?
AC: Absolutely! As I previously mentioned, this project was largely born from the curiosity of Photogrammetry techniques. I was shocked at the mesh fidelity I could achieve with a simple iPhone and Meshroom.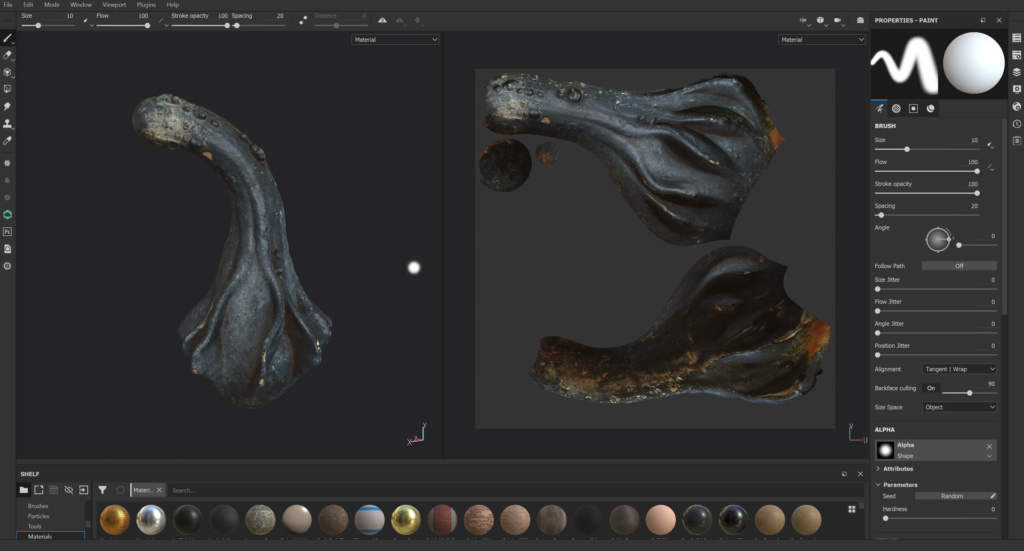 Typically, each asset required around 100 photos, including two separate scan passes (for the top and bottom). In the end, I could fully process an asset (including scan, cleanup and unwrapping) in only a few hours.
MM: Sometimes the simplest looking things are the most challenging. Were there specific elements that took a much longer time to develop or that were more challenging than others?
AC: By far, the largest challenge with this piece was nailing the composition. Most of my work involves exteriors, which I typically find more accessible with elements like composition and object placement.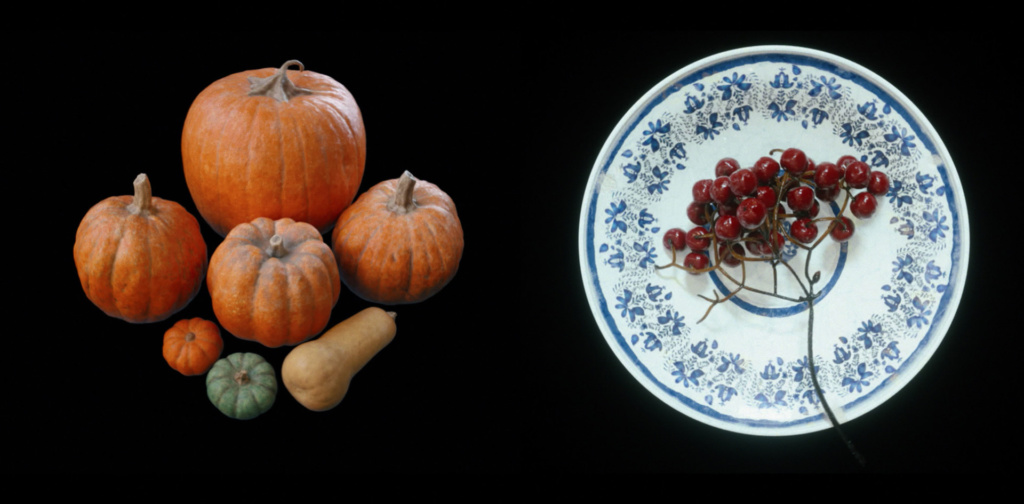 In this case, I spent a frustrating amount of time squinting as I pushed assets around. Also – working in 8K resolution was a first, which proved to be quite unforgiving. (You can view a full 8K version of 'Harvest' here.)
By working on this project in my spare time and weekends, the total development time was about a month. I had goals in mind before starting the project, which helped keep things focused. At a certain point I was tired, frustrated, and ready to wrap.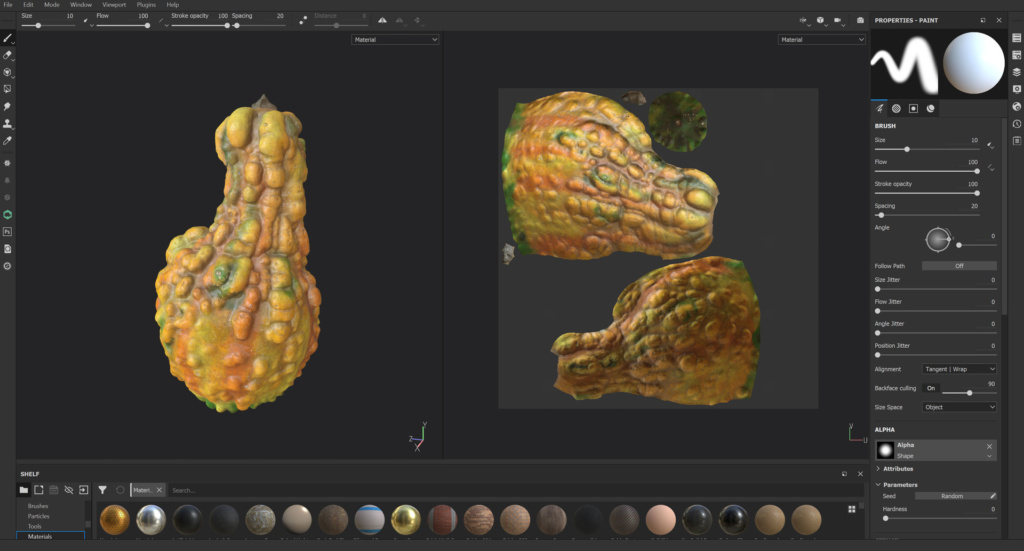 However, pushing myself to spend an extra week on polish and the luxuries you often can't afford on client work proved to pay off. In the end, that's what personal projects should be for; allowing you the space to grow in a way that paid work often can't.
MM: That's an excellent observation. Any other words of advice you'd like to share with our readers?
AC: Don't be afraid to try new tools, and don't feel like you have to master them! Learn enough to know when and if you should come back. This streamlines your learning process and allows for a more natural discovery of the things you actually like doing.
MM: Perfect. Finally where can our readers see more of your work and follow your progress?
AC: I'm on Twitter, Instagram, and Vimeo.
---
Project Settings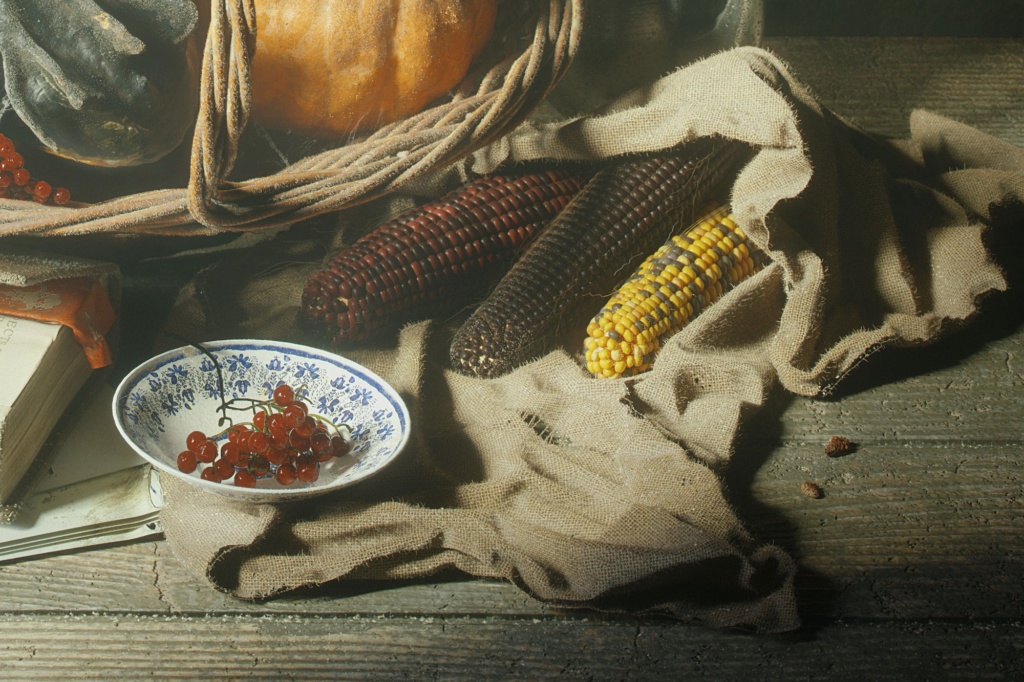 Aaron was kind enough to share some technical details as well. You can view 'Harvest' in full 8K resolution here.
Octane Render Settings:
PMC
Max Samples: 15000
Diffuse Depth: 24
Spec Depth: 24
Dimensions: 6144 x 7680
~30 hours on 8 1080Ti's