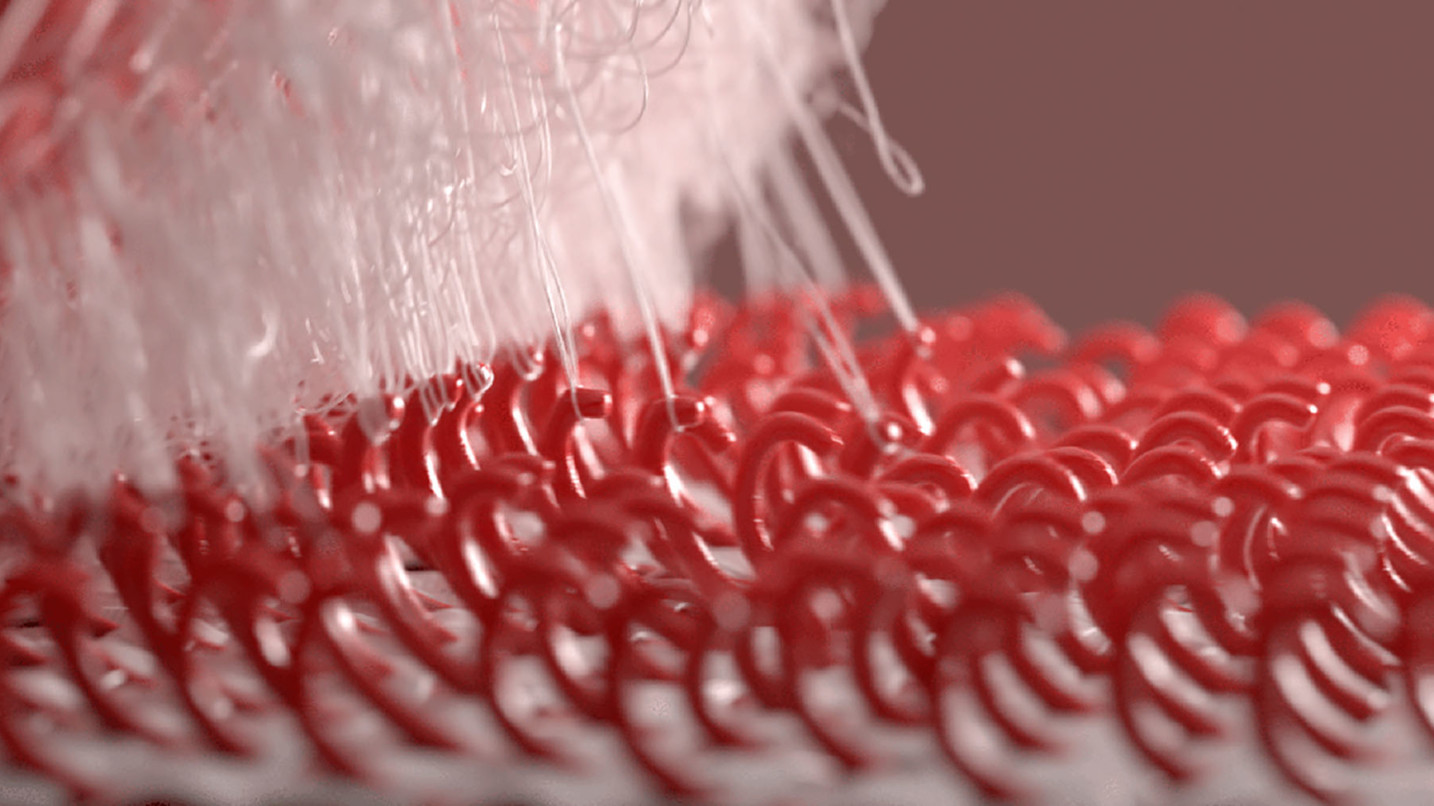 Articles
Interview: Behind the Stunning Ad for VELCRO® Brand
See how this surprising piece for VELCRO® Brand had the entire design community enthralled with its beauty and technical wizardry.
Images via Alexa Sirbu / Lukas Vojir / VELCRO® Brand.
Designers Lukas Vojir and Alexa Sirbu recently released their latest collaboration, a stunning piece created on hook and loop technology.
The video was quickly shared among design circles, not only for the video's beautiful renders, but also its technical achievements. How did they get that shot? It was a question I kept asking myself, so I reached out to Lukas and Alexa to learn more.
Here's what I learned in our conversation.
---
Interview
Michael Maher: First off, can you tell us a bit about yourselves?
Lukas + Alexa: We both live and work in London, UK and worked together on numerous award winning projects at FutureDeluxe and ManvsMachine before heading out on our own.
We enjoy combining fresh design with hyper-realism and VFX techniques to create beautiful and mesmerizing imagery and short films.
We are both generalists, so we both get involved in all the aspects of the projects.
MM: Can you tell me how this project came about? It seems to be a bold move for VELCRO® Brand.
L+A: A few months after releasing our short film flow/er we got contacted by VELCRO® Brand Australia to tell the brand story of hook and loop.
Author's Note: There is an equally gorgeous behind-the-scenes video of flow/er too.
MM: I can see the correlation now. That's a beautiful short. Tell me more about the project itself. 
L+A: It was kind of a perfect project for us as it involved nature/flower element, and the more technical hook and loop element.
It meant we could build upon our experience from the flow/er film but also from numerous Nike projects that always happen to involve the famous knitted loops.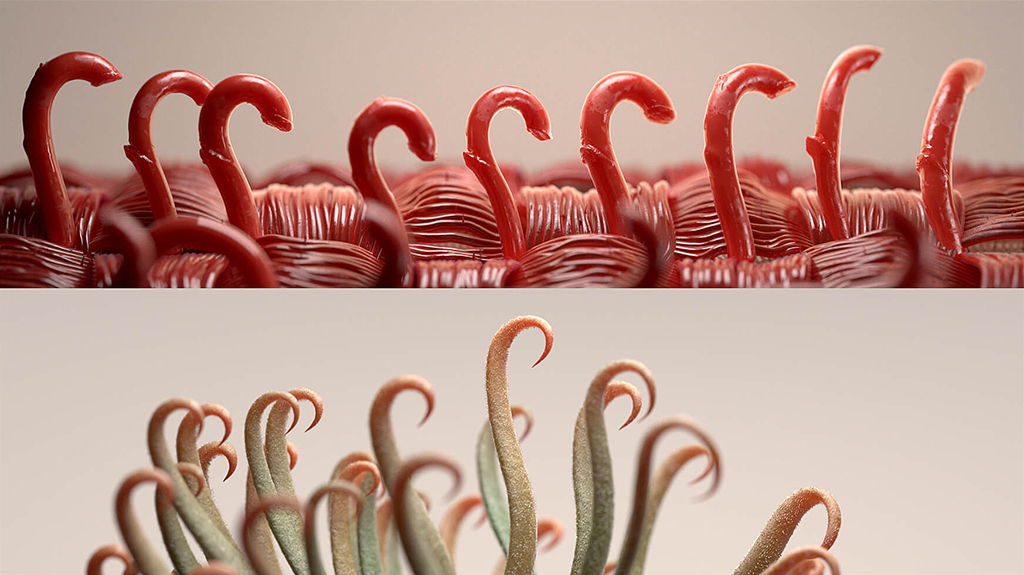 We thought it was an amazing opportunity to tell such a unique and interesting story of bio mimicry through our design eye.
MM: How did you go about storyboarding and creating this concept?
L+A: The way we work is that we don't actually make any storyboards. We find that it just gets in a way of experimentation and creativity.
At the beginning of the project we set out the narrative for the film – from the George de Maestral walk in the forest that lead to his discovery to the technicalities and wide range of applications of the hook and loop.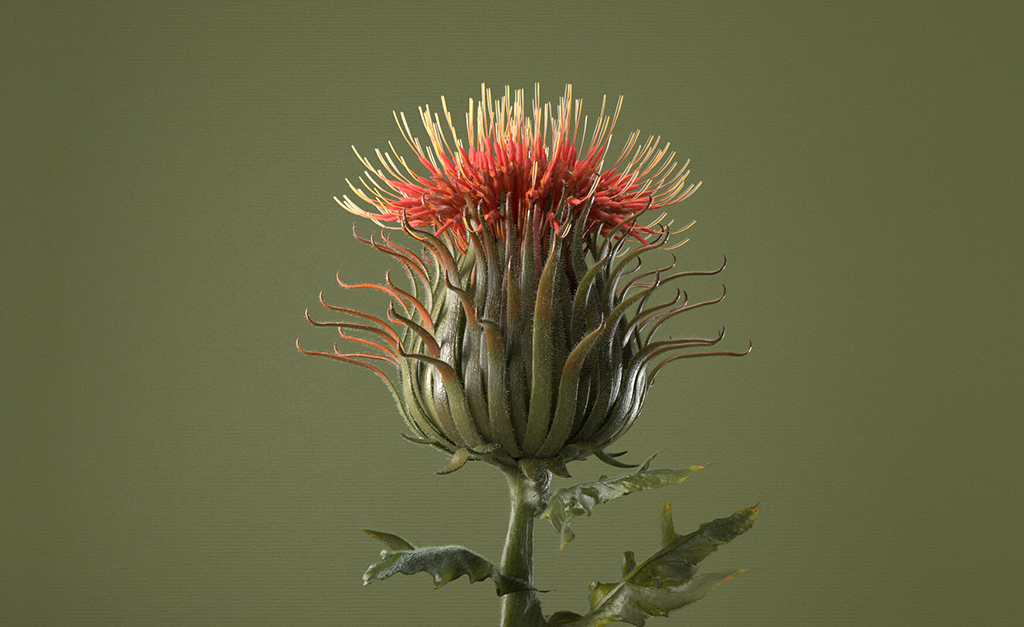 We then split these into main chapters and quickly iterated through a lot of animated r&d for each of them.
We then put our favorite bits together which made our first version of animatic / previz. We kept updating it on almost daily basis until the moment the film was done.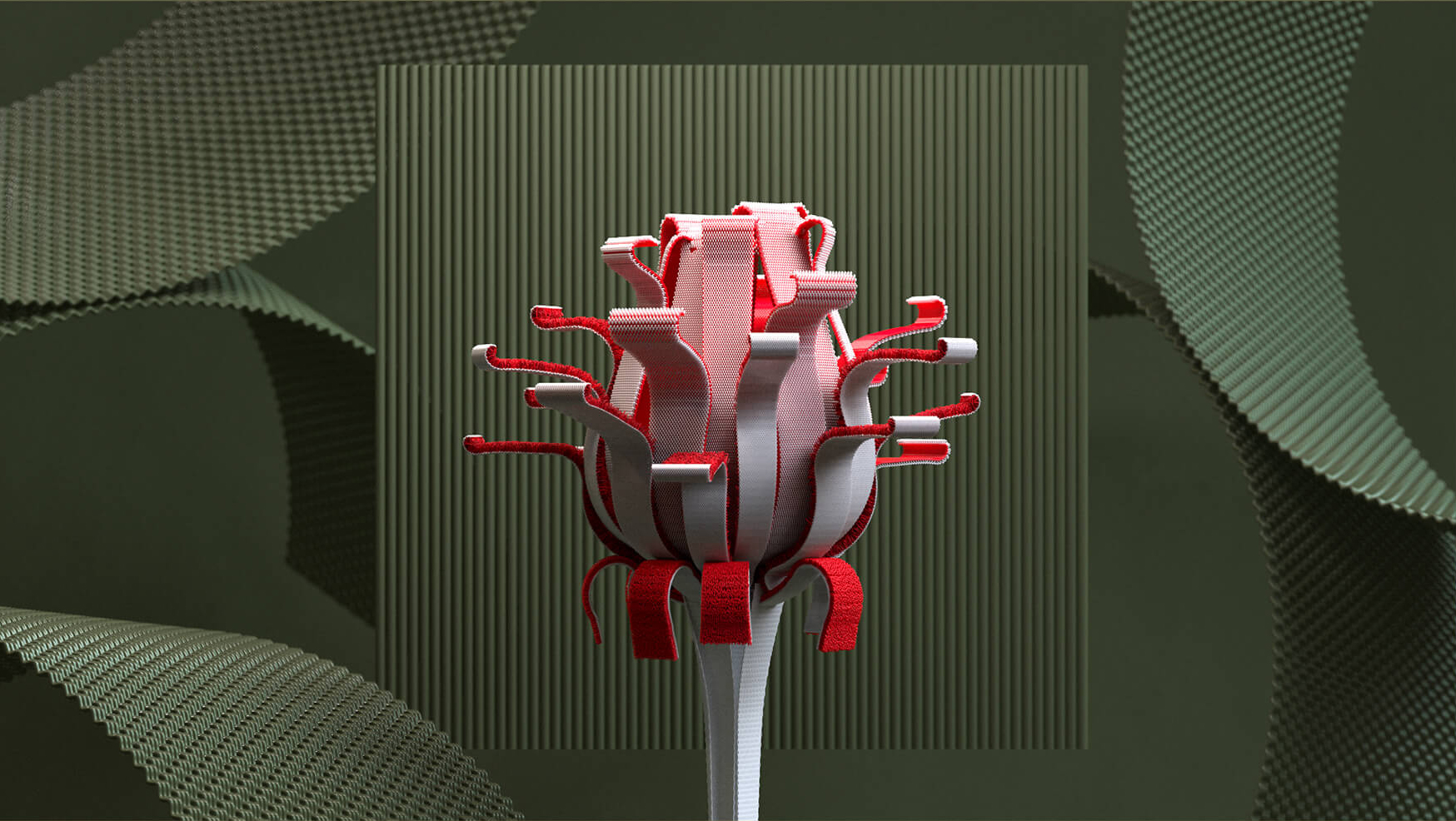 MM: Tell me more about the bur plant imagery. Was this the plant that lead to the creation of the hook and loop fastener?
L+A: We did a very thorough research into the actual plant that the hook and loop inventor got inspired by. There are actually quite a few different bur plants and their varieties.
At the end we designed a mix between something that we liked aesthetically and something that was technically accurate.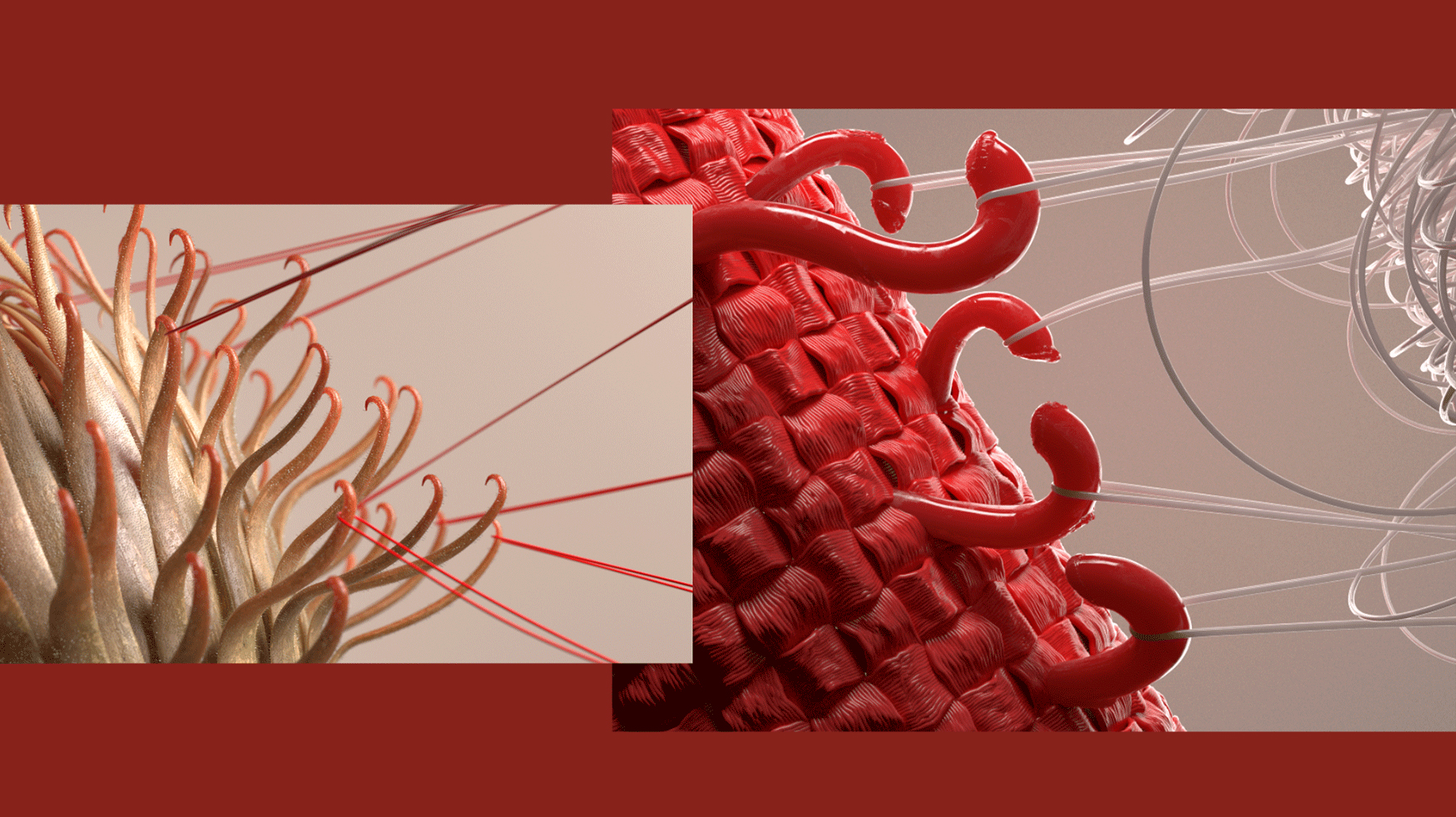 MM: What were the tools used to create this project?
The project was done in Houdini and rendered with Redshift. We also used Zbrush for some detail sculpting, Maya and a little bit of C4D for some early previz tests.
Inside of Houdini we made a number of custom tools to help us with the project including a procedural bur setup that we used for all the plant designs and animations.
MM: I have to know, how did you create the shot with the hooks and loops ripping apart?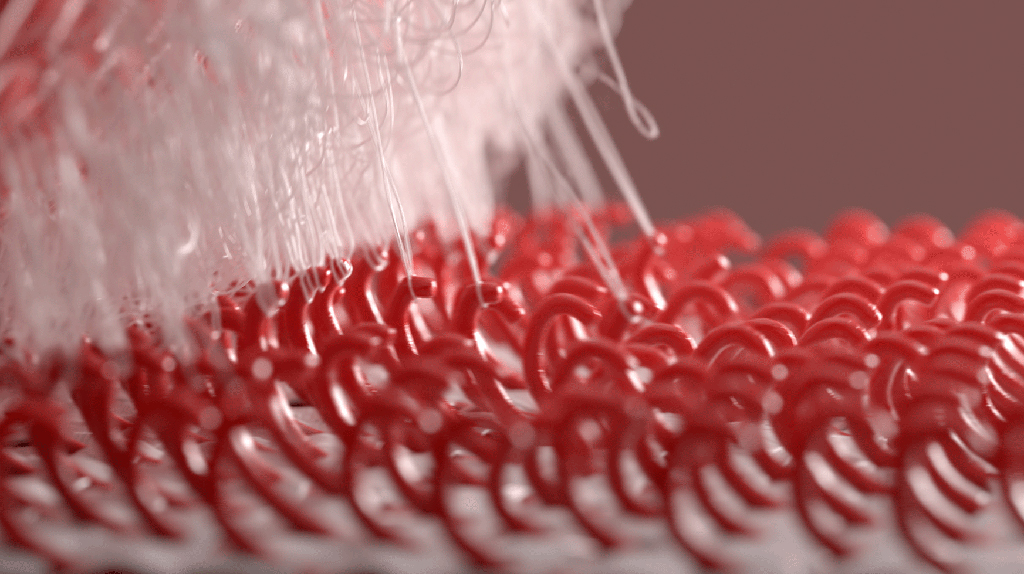 L+A: Just like the rest of the project it was a Houdini setup. We literally replicated and simulated the hook and loop technology inside of Houdini.
It meant having a layer of hooks that don't bend and stretch much against loops, which behave in the exact opposite way. We made a custom asset to control the stiffness along the length of our hooks to be able to make them stiff at the root and bendier towards the end.
We then attached them to pre-animated strips and did numerous rounds of simulations and adjustments to get the right feel.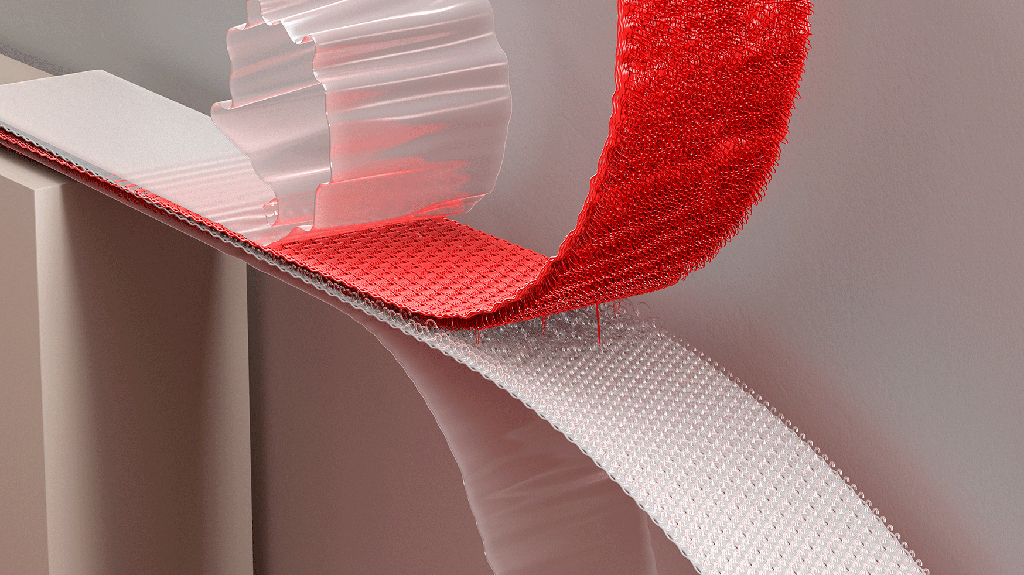 MM: That's fantastic! Who edited the final project?
L+A: We both did. We worked on the edit throughout the project and took turns so there was always a fresh eye.
MM: Well, congratulations to each of you. It's a wonderful project. Finally, where can our readers see more of your work?
Alexa Sirbu:
Lukas Vojir:
Project Credits:
Client – VELCRO® Brand
Designed, Edited, Produced by – Alexa Sirbu and Lukas Vojir
Music – Zelig Sound
Want to try and recreate this in Cinema 4D?
Check out this special episode of AskGSG, where Chris breaks down the shot and builds a hook and loop rig.