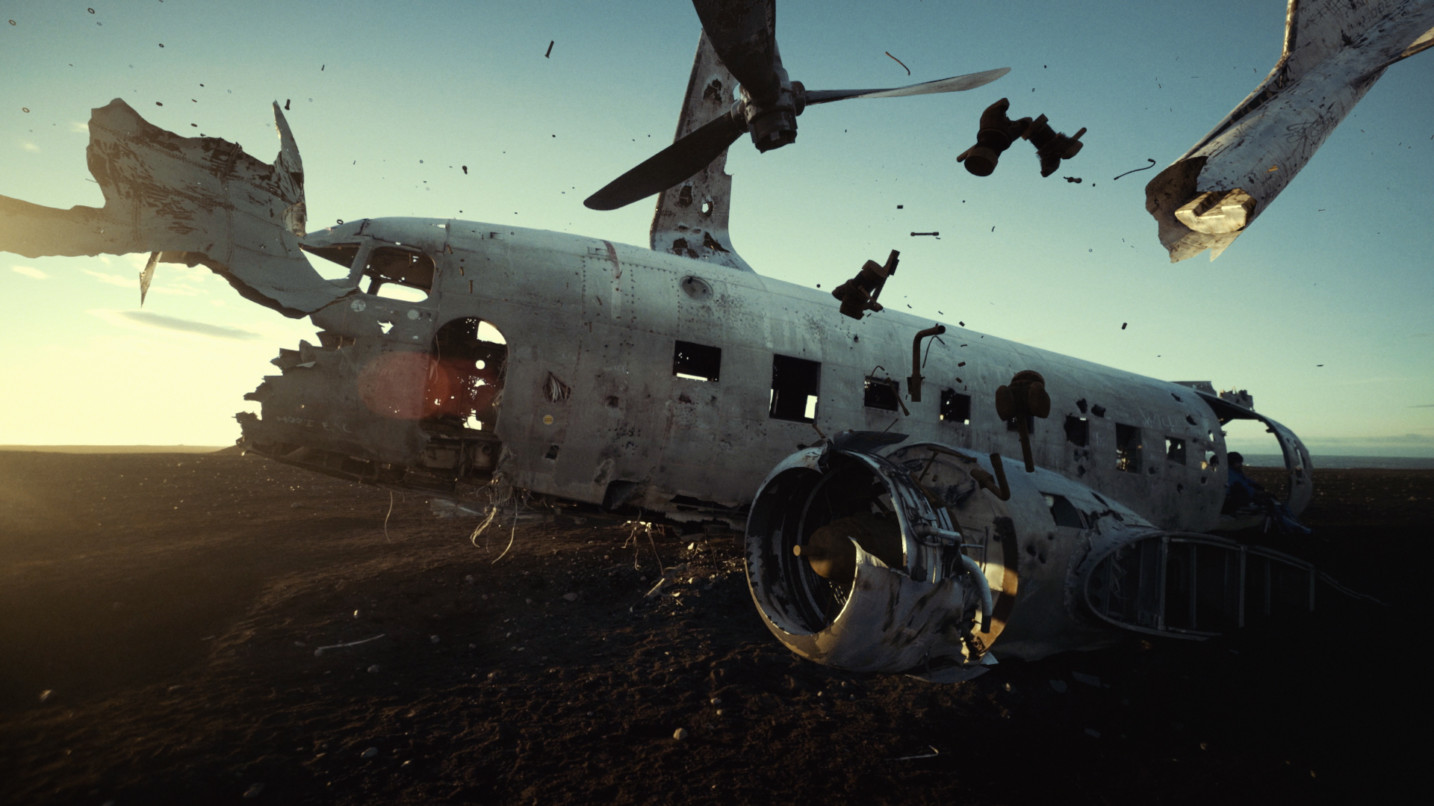 Articles
Interview: Making Iceland's Landscape More Surreal
You've seen countless photos and videos of Iceland, but nothing like this.
See how this filmmaker and VFX team took surreal footage of Iceland, then used Houdini and Nuke to create something you've never seen.
It was really refreshing to see a unique piece like this, so I reached out to the creative team behind it. Here's our conversation.
---
Interview
Michael Maher:  We have the whole ANOMALY creative team joining us today. Can we go around and hear a bit about each of you?
Jacco Kliesch: Hi, my name is Jacco and I'm a filmmaker. I grew up in Erlangen, Germany. I studied Media Technology with key focus area Media Design at the Deggendorf Institute of Technology. Now I live in Nuremberg.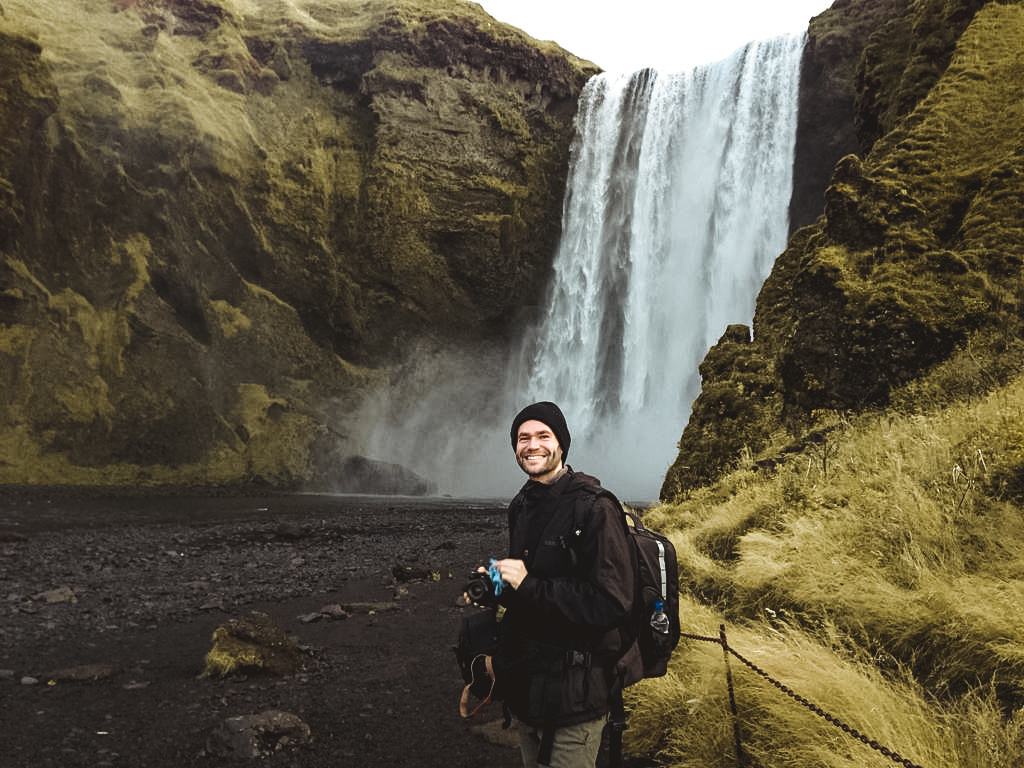 I love to make creative films and to edit dynamic videos. I work in advertising and I do corporate videos and commercial films. But I also do personal projects from time to time – like this short film ANOMALY, which I did with Wildboar 3D Design Studio.
Wildboar: We are Benjamin Brand, Johannes Engelhardt, Markus Eschrich.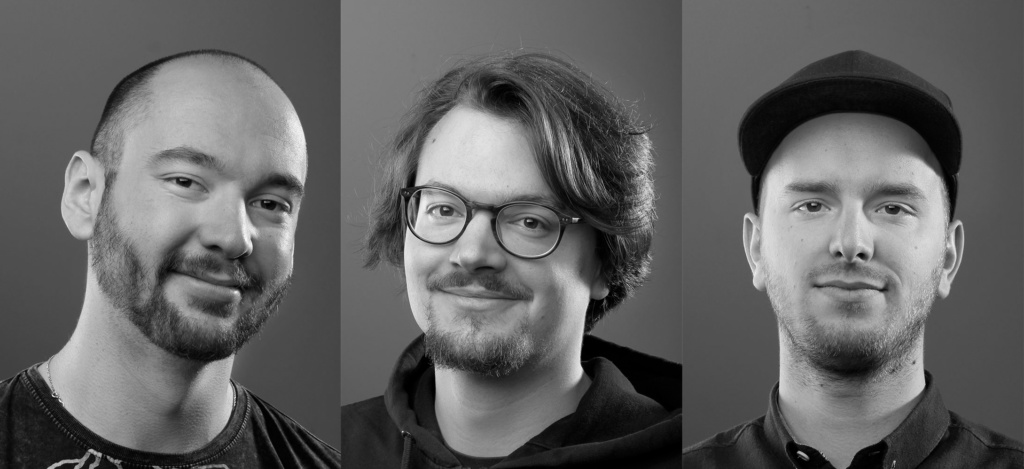 We studied Design at Nuremberg Institute of Technology Georg Simon Ohm the with emphasis on Film & Animation.
We formed our team early in our studies and focused on Animation Film. Together we made animated shorts that led to work in the advertisment industry. Because of this, we founded the studio Wildboar.
Jacco Kliesch: For me it wasn't that straightforward. I started music producing when I was 14 years old. Then during my studies, I learned about videography but also about audio engineering, 3D visualization, programming websites, photography, and graphic design.
After I completed my studies, I worked as a freelance web designer for 1 or 2 years. But building websites to me became boring pretty fast and I knew I didn't want to do it forever. So I started as an Art Director at a creative agency. In the beginning I made animations in After Effects and did some video editing. But over the years I started shooting video more and more.
Then, about 3 years ago, I made my first personal projects. I received many inquiries, so in 2017 I started a filmmaking business. I'm really passionate about what I do now and it feels like this is something I might want to do for the rest of my life.
MM: How did you go about concepting ANOMALY?
Jacco Kliesch: I decided to go to Iceland in 2017. I already knew I wanted to make a travel video. So I did some research about locations. I noticed that there were already tons of cool videos about Iceland. But I wanted to create something unique. This was how I came up with the concept of ANOMALY.

I asked myself, what happened if gravity ceased to exist? What happened if Mother Earth just told us enough is enough? The elemental forces, the rough Icelandic landscapes the geological forces where a huge inspiration. I made the concept presentation in PowerPoint and Photoshop, including some rough drafts of the visuals I had in mind.
MM: Tell me about the shoot itself. What gear did you travel with?
Jacco Kliesch: I used an a7SII, an a6500, and a Phantom 4 Pro for most of the shots. For the mirrorless cameras I used a single-handed gimbal from Pilotfly.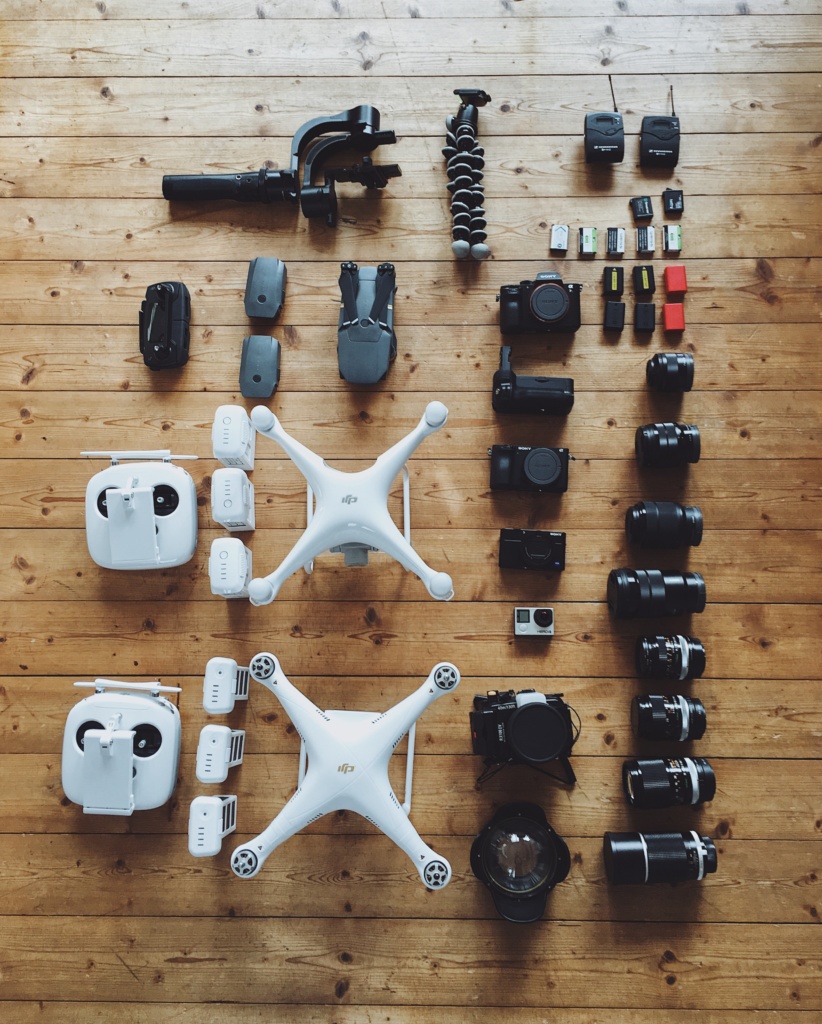 I also used a GoPro and an RX100IV in an underwater housing for some of the water and slow-motion shots. I had the Mavic 1 Pro with me as a backup drone but I didn't need it. Although, I almost crashed my Phantom 4 Pro when I was flying inside a canyon. You can watch the footage of the almost-crash in my Instagram Story Highlight.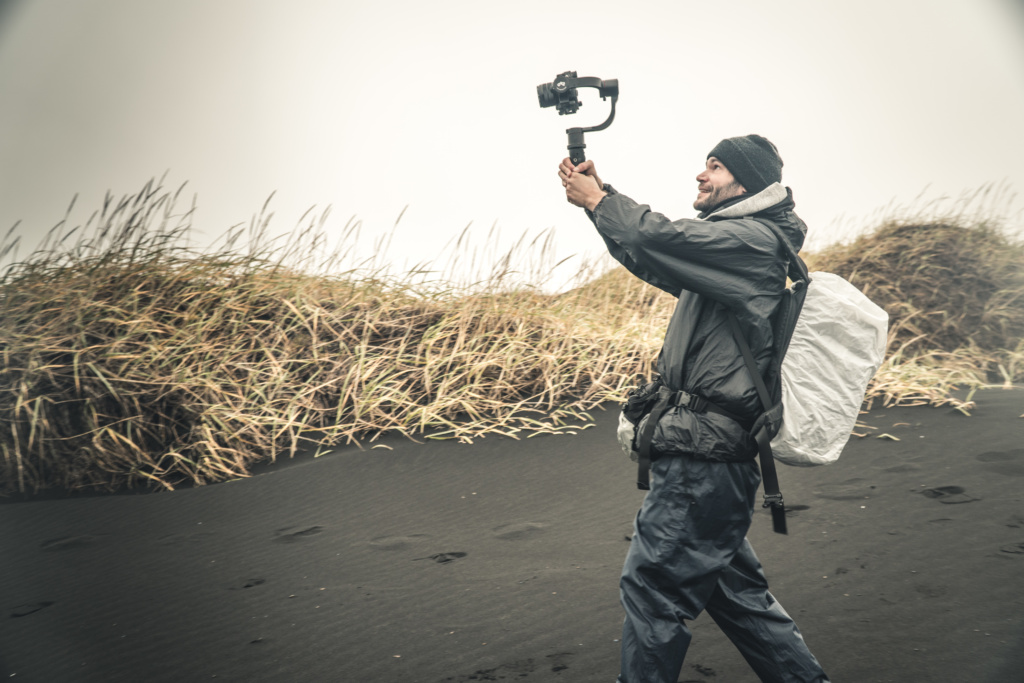 I traveled to Iceland with my girl. For two and a half weeks we were driving around in a rental car. We usually got up pretty early, did a lot of hiking and visited two or three locations every day.
MM: What was the editing process like? Did you cut together an outline with the footage and then send it off for VFX, or did the VFX shots help frame the story?
Jacco Kliesch: I selected all of the footage and edited a raw version. Then the guys worked on the VFX shots and included some handle length.
After I got the finished VFX shots, I did a re-edit and applied some time-ramping to the shots. I did the color grade and the sound design, everything in Adobe Premiere. One day after I finished editing I designed the thumbnail and uploaded it to Vimeo right away. I just couldn't wait to release it.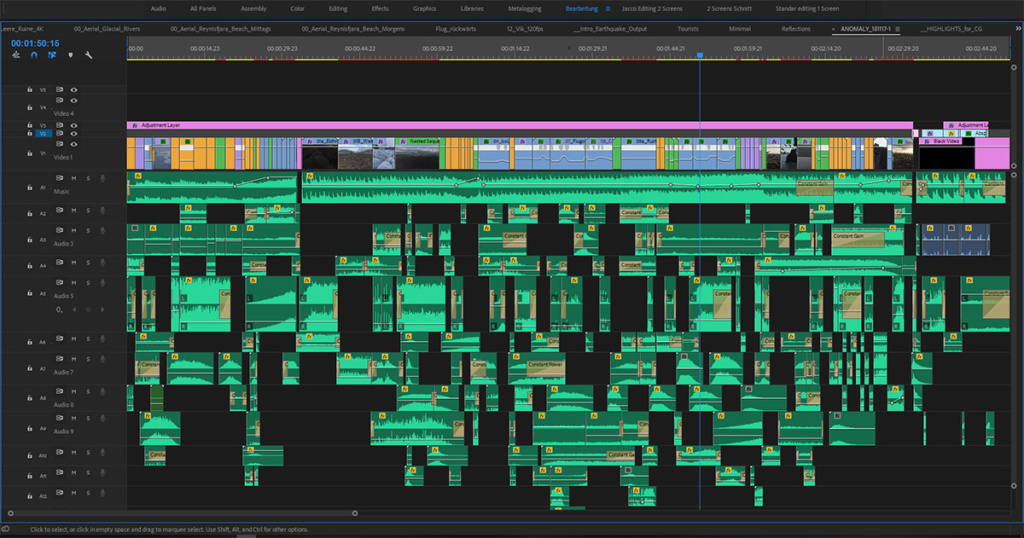 Wildboar also brought some fresh ideas to the table. For example, in the shot with the airplane: I had only told them that there should be some screws, stones and a few metal parts from the airplane drifting around in the air.

But they even added a part of the turbine and the wing of the plane.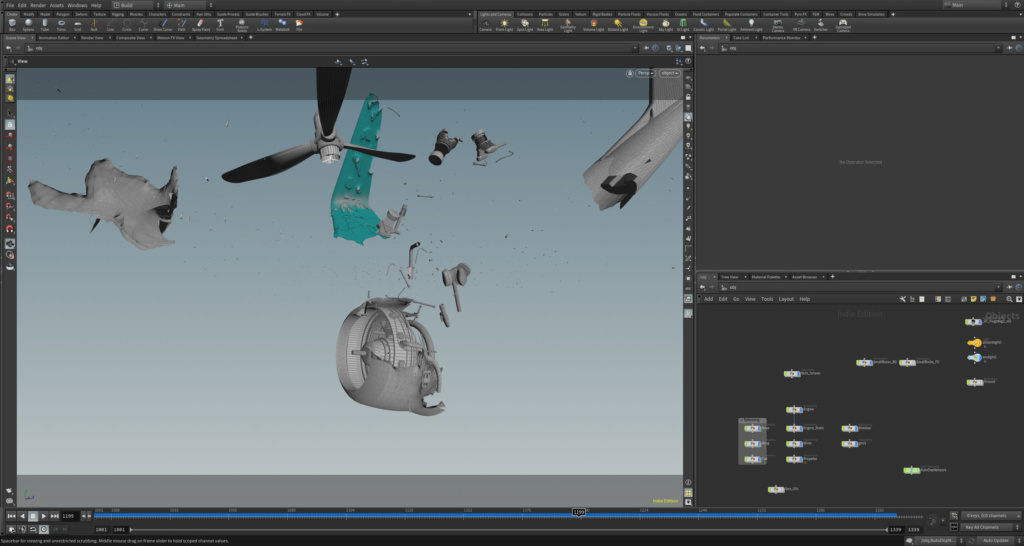 Or, in the shot with the icebergs. I had only told them that there should be some big ice chunks in the air and some reflections on the water.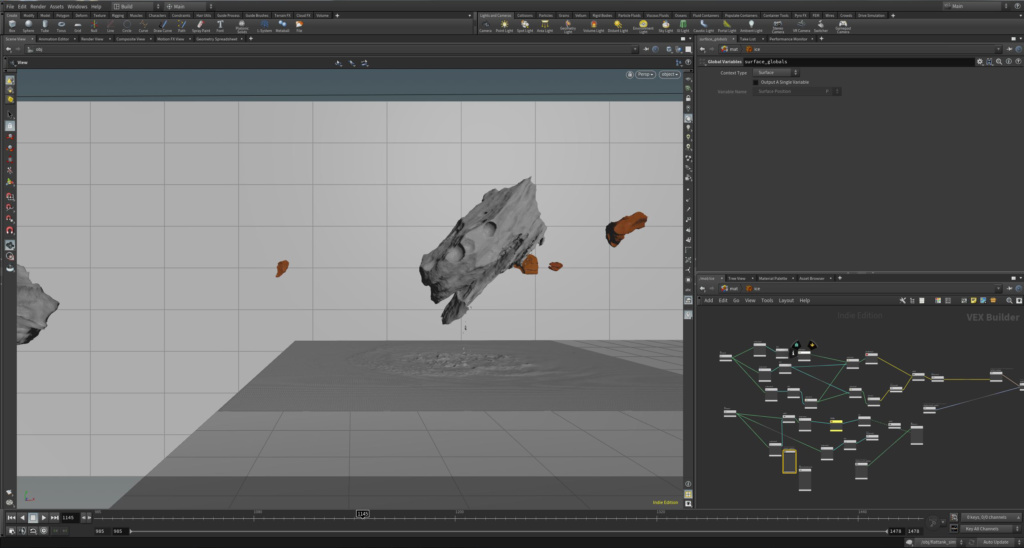 But they added the iceberg coming out of the water with the water dripping down, which is now one of the coolest shots I think.

MM: How did the team go about creating the VFX? How were these shots modeled, textured, composited, and rendered?
Wildboar: For Compositing and Tracking we used Nuke. Then we exported the tracked camera to Houdini, which we used for all 3D aspects. All natural elements like rocks, ice, grass, etc. were modeled and textured procedurally. It was all rendered in Houdini's own Mantra renderer.
MM: So I'm guessing Houdini and Nuke are your go-to tools for most projects.
Wildboar: We mainly rely on Houdini and Nuke for our projects, but are also using the Adobe [Creative Cloud].
Jacco Kliesch: For me this is Adobe Premiere and a camera. I also like to fly drones.
MM: Any final words for our readers?
Jacco Kliesch: Yes. Do what you love. For me it was one of the best decisions ever to start making passion projects. If you want to improve yourself in something just go out and do it.
MM: Just get things done. You're absolutely right. Where can our readers see more of your work?
Jacco Kliesch: Mainly on my website, Vimeo channel, and my Instagram
Wildboar: Our website is wildboar.de and our Instagram @wildboar_studio