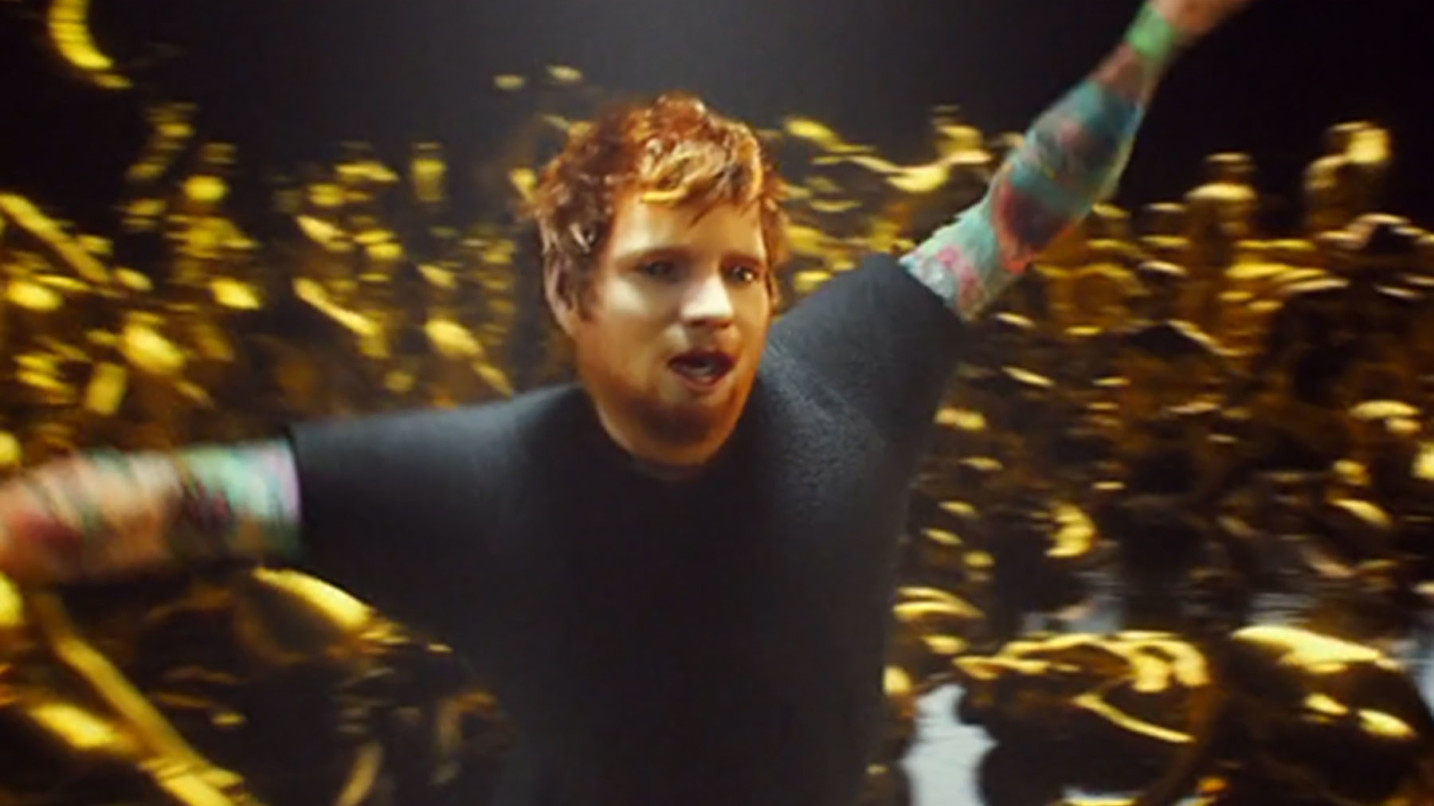 Articles
How MPC Combined C4D, Maya, Houdini and Unreal for this Music Video
The making of Ed Sheeran's magical music video "Cross Me," featuring Chance the Rapper and PnB Rock.
Ed Sheeran and Chance the Rapper weren't able to actually be in the music video for their new single "Cross Me," which also features PnB Rock. But Riff Raff Films director, Ryan Staake, and the Moving Picture Company came up with a mind-blowing way to combine motion capture, photogrammetry, 3D animation, and visual effects to allow all three of them to appear anyway.
The result is a video that offers a behind-the-scenes look at what it takes to create a fully CG story.
Beginning with a scene featuring a dancer in a motion capture suit, the video quickly morphs into a game-like fantasy world in which the dancer glitches and is transformed into Sheeran and the other characters in a variety of fantastical environments.
Using Cinema 4D, Maya, Houdini, ZBrush, Unreal and more, MPC worked closely with Staake from the start, offering both creative input and technical capabilities that enabled the team to create the video in less than a month without sacrificing quality.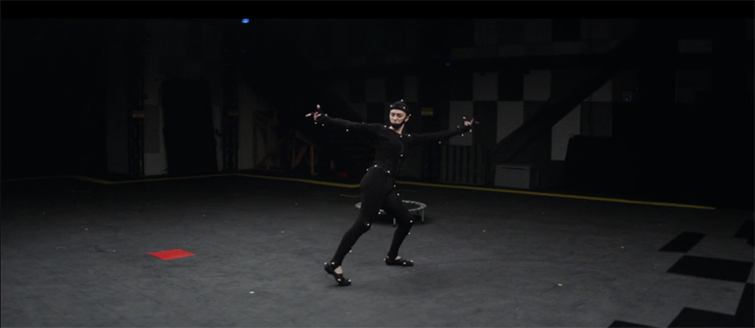 Kerim Camdzic was MPC's lead motion designer on the project. Here he explains how the UK-based studio's small team worked together with the director to create "Cross Me."
Interview
Meleah Maynard: How did MPC collaborate with Ryan Staake on this?
Kerim Camdzic: He was great because he had a lot of ideas and cared so much, but he was also realistic about the fact that we had only three and a half weeks. He started with a storyboard with certain elements in it, but there were so many other ideas to consider.
We all decided to prioritize what Ryan cared about most first, and we re-concepted other things we liked in Cinema 4D to fit our deadline. We were able to have a lot of artistic input, which was great, and everyone really wanted to be involved. Eventually, our whole company worked on this. We're a small team and the video was really layered, so almost all of MPC's departments needed to work together and have each other's backs.
MM: Have you been with MPC a long time?
KC: I've been with MPC for four years, first in New York and now here in London. This is my first real job after being an intern. I grew up in Bosnia and moved to Florida when I got a scholarship to study motion design at Ringling College of Art and Design in Florida.
MM: Why did you choose motion design?
KC: I was in middle school when the first level of capitalism in my country meant we got to see some proper advertising. My mom would send me to get groceries, and I could see the way packaging was conveying messages and you could tell people's tastes were changing.
It was fascinating to watch how design started dictating what we bought and did. Mad Men came out when I was in high school and that was it for me. I knew advertising was the way to go.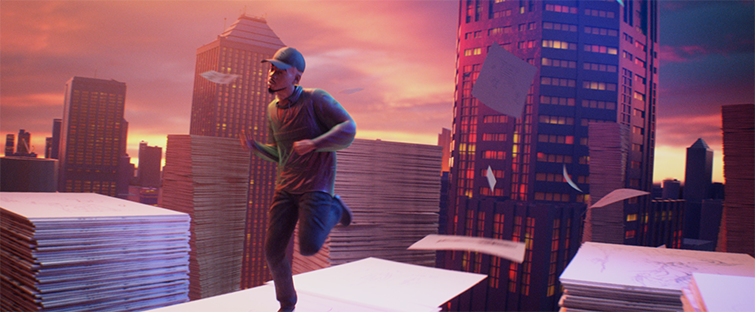 MPC used Cinema 4D to create this scene showing Chance the Rapper running on stacks of paper. The city in the background was built with MPC's custom city kit.
MM: Was the dancer filmed first, so those motion capture moves could be used to concept the video, or did he capture specific choreography because he knew what he needed?
KC: We got the whole motion capture video as an alembic file, so we had all the 3D data for each of her joints. The video made it look like a mannequin was dancing, and we modeled Ed, Chance and PnB to fit onto that mannequin. It was kind of bizarre because it felt like a video game.
We brought the file into Maya and someone would sculpt the character and connect the rig to the character, whichever one it was. It was so fun to switch between the different bodies doing all of those dance moves. The director had a mood board explaining what he wanted us to do with the moves, but we were also free to try things that we liked.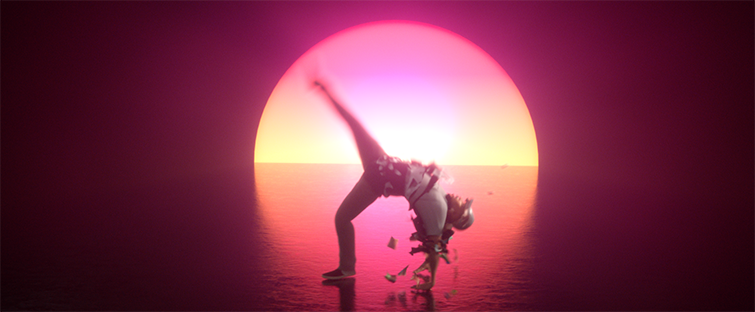 Houdini was used for scenes like this one where the dancer turns into Ed Sheeran and then Chance the Rapper and back to Sheeran again.
MM: What did you use to transform one character into another?
KC: That was mostly Houdini. 3D artist Lewis Orton created a great script in Houdini, using Vellum to achieve a cloth-like tearing between the characters as they transformed. It was a very efficient way of working and, in a way, characters became costumes. We also used a 2D process in comp for some parts.
MM: How did you work as a team on all of these different scenes that had to flow seamlessly together?
KC: We started developing each concept and doing previz in C4D. If an idea was too complicated, we'd simplify it to communicate what we wanted. Like the scene where Ed has a heart pumping out of his chest: we first tried having a giant beating heart behind him, but we found that it looked much better with the heart coming out of his chest, so we did that instead.
It helped that each scene was really modular, so different groups could work on each one. We also had a core group trying to get lip sync on the models of Ed and Chance.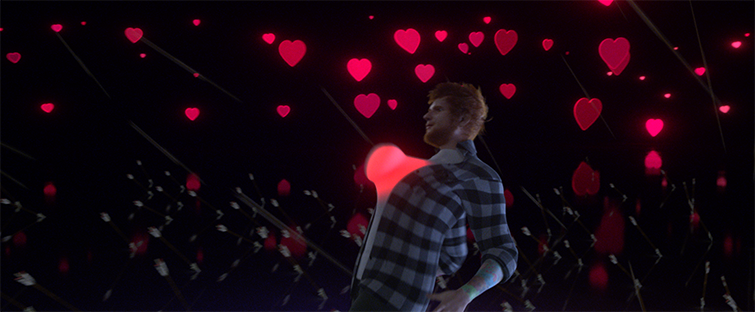 Pre-viz was mostly done in C4D, and then combined with Houdini and Maya to deliver the final shot.
MM: Talk about the scene where PnB Rock is dancing and cell phones overtake him.
KC: I worked on that scene, and it was really pretty heavy. We made it in Maya, and then for the transition between characters, we used Cinema 4D and X-Particles to grow phones onto the character's surface. Once he was fully covered, we could switch to the scene where the dancer shakes them off.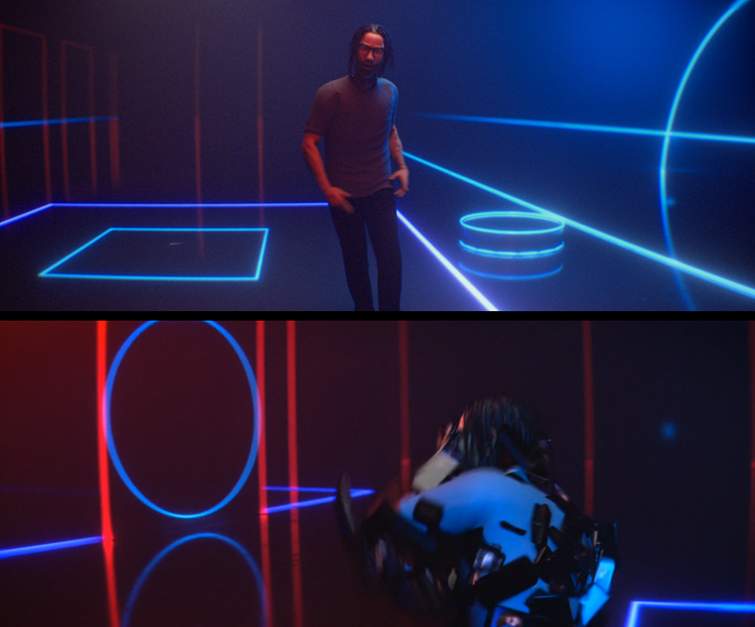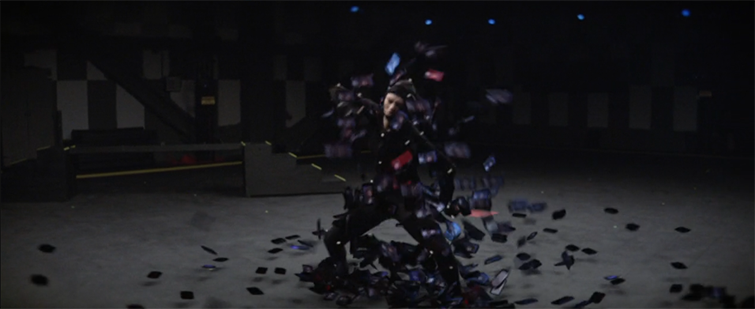 MM: What were some of the things MPC did to keep this video on deadline but still meet the director's expectations?
KC: We may be a small team, but we're used to doing quality work quickly. We have a digital team who works with the game engine, Unreal. Gaming lets you bash different assets that are pre-built, so we did that whenever we could to save time on procedural worlds. It worked really well for this video.
We also used iPhones for some quick facial motion capture for the models. Cinema 4D was great because we needed speed for concepting and trying out our ideas, and Houdini really helped us inflate and deflate complex geometry really fast. We had so much room to try things. Ryan really encouraged that, which made this great to work on.
Meleah Maynard is a writer and editor in Minneapolis, Minnesota.