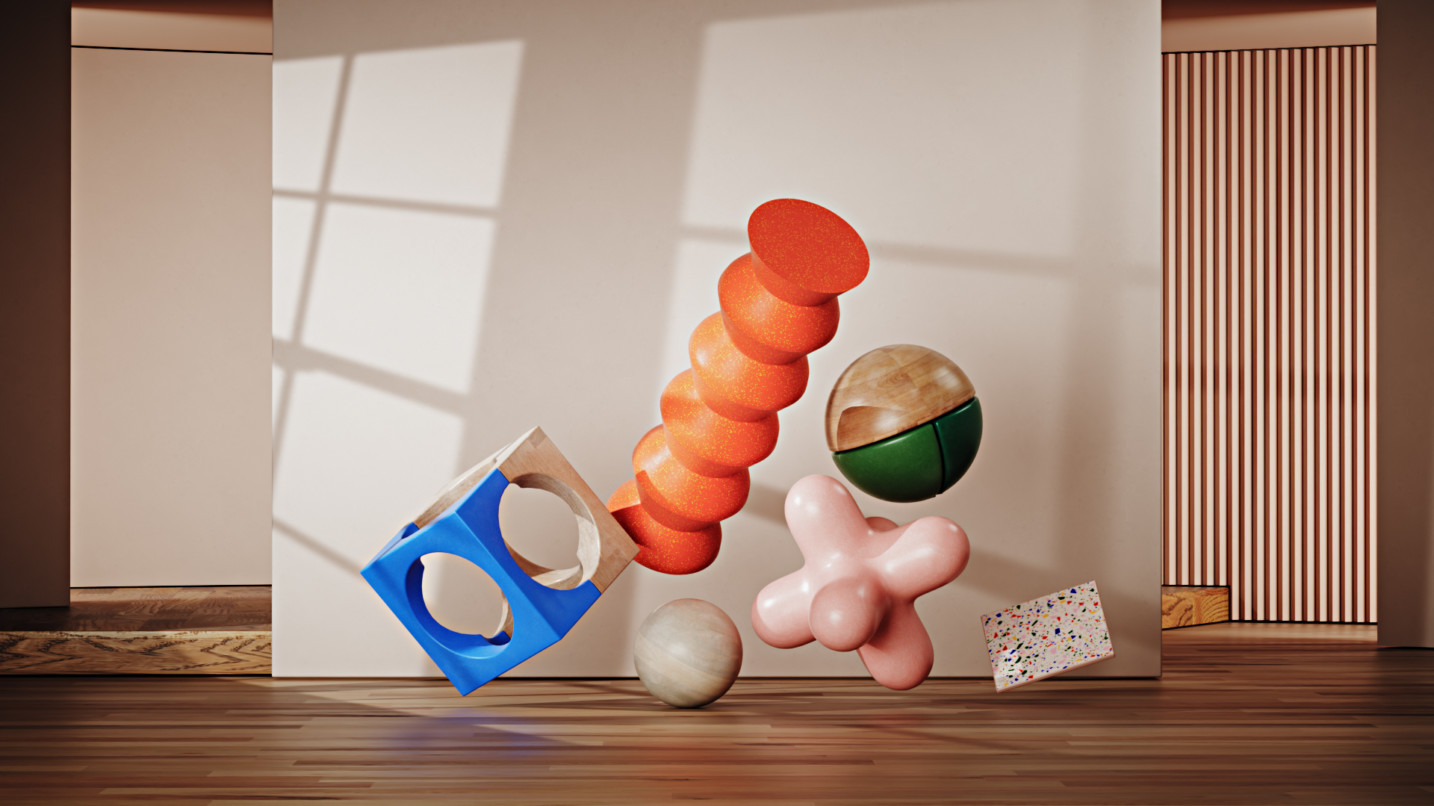 New In Plus
New in Plus: Materials, Gobos, and More!
Plus just got bigger and better with the addition of Woods, Light Gobos, Surface Imperfections: Dust and a brand new plugin.
by Greyscalegorilla on November 23, 2021
Download All Your New Stuff Today!
Plus Members, your membership continues to grow! Clear some space on your metaphorical workbench to make room for these amazing new tools…
Today all Plus Members get…
Greyscalegorilla Wood Materials Vol. 1
Greyscalegorilla Light Gobos Vol. 1 
Surface Imperfections: Dust
New Plugin: Social Frame
Let's take a closer look…

A Material Collection that Can't Be Matched
Ready to carve out some time for incredibly realistic renders? The newest Greyscalegorilla material collection boasts 50 hand-crafted wood materials, including Oak, Ash, Maple, Pecan, and more. This is the best Wood Material Collection available for Cinema 4D artists. Use these woods to create clean, beautiful, high-quality renders. Think flooring. Architectural visualization. These woods are completely tileable and at a high resolution…so zoom in for unmatched, realistic details.

Gobo Or Go Home!
Raise your hand if you've ever built an object for the sole purpose of emitting a shadow on your render. We've all done it. With new Light Gobos from Greyscalegorilla, the work is done for you. Plus Members now have 5 collections of Gobos to choose from…that's 64 visual patterns to cast on your render. Use Plants, Windows, Lines, Caustics, or Abstract patterns to break up the light and add visual depth to your image.

New Surface Imperfections: Dust
What pairs better with your new Wood Materials than dust? The newest pack in the Surface Imperfections Collection can be used to add realistic layers of Dust to your next render. Keep it light…maybe a simple surface cleaning. Or pile it on for the haunted house vibe. You'll have clients begging for a Swiffer.

Another New Plugin for Plus
Introducing Social Frame, another Greyscalegorilla plugin created to save you time. With Social Frame, you can visualize cropping and adjust your framing for various aspect ratios. Need to render an image for a square Instagram post, a vertical story, and a Twitter header, but don't have time for 3 separate renders? With the visual guides in Social Frame, render one image that you can crop for all your Social Media needs. With less time spent rendering and more time spent posting, you'll please the algorithm gods.
Where Do I Get My New Stuff?
Plus Members, your new materials, assets, and plugins are waiting for you right now. Head over to the Greyscalegorilla HUB to download and install your new stuff.
Not a Plus Member? Join Today and start rendering faster!
Get instant access to all of this and more when you join Plus. That's over $9,000 worth of materials, assets, plugins, and professional training! Join thousands of other artists and start making better renders right now!