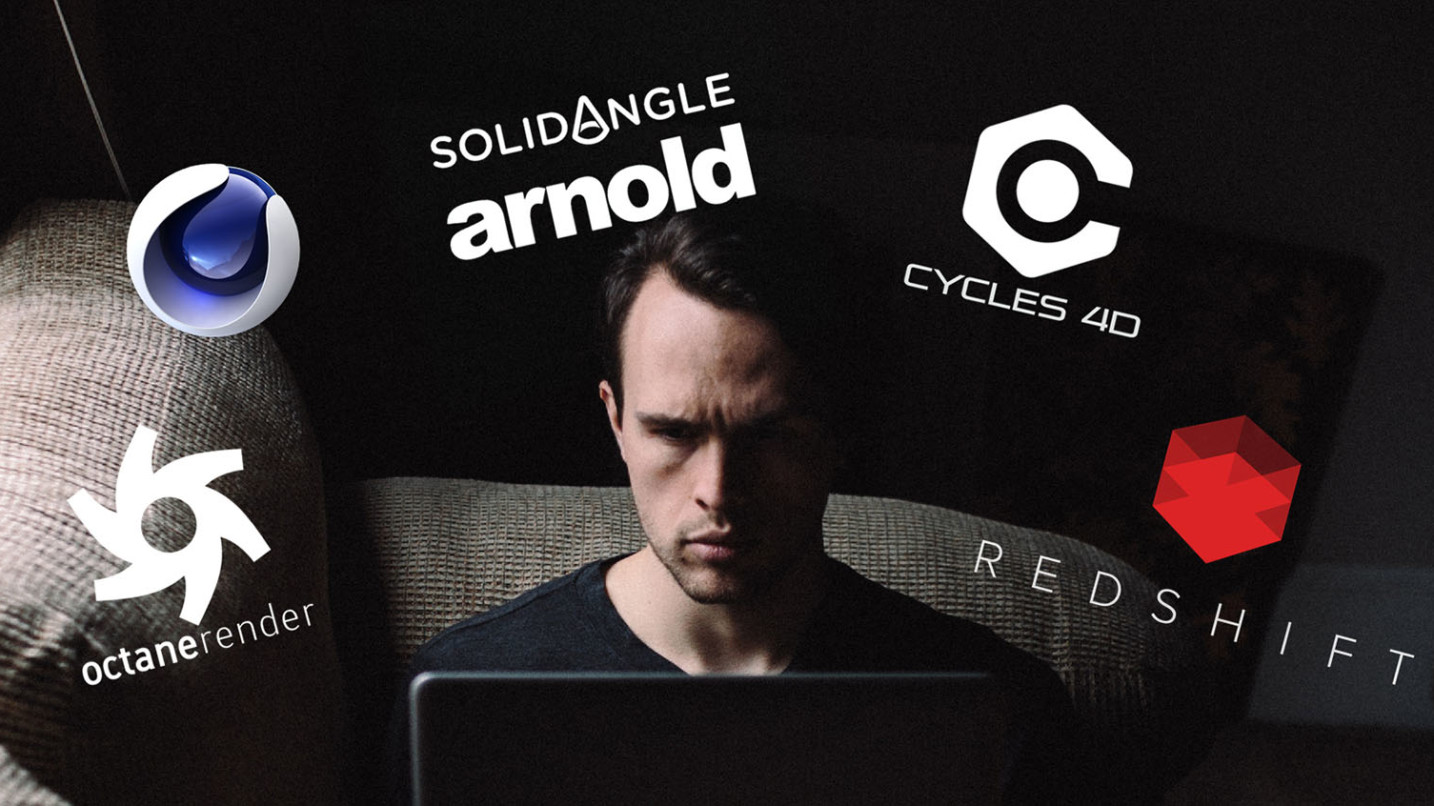 Articles
What Renderer Should I Use In Cinema 4D?
by Chad Ashley
It's the number one question artists ask me. "What renderer should I use? Which one do you like the best?" Ok, so here's my answer…
Updated 05.11.21
I've been doing 3D professionally for over twenty-five years, built pipelines, ran jobs (large and small), creative directed at several award-winning studios, and during that time, I've used MANY different render engines. It's become a bit of an obsession.
So, I recently collected all my thoughts and decided to update my ideas on rendering in Cinema 4D (my favorite 3D application). Below you'll hear my thoughts on what I consider the big three render engines, Arnold, Octane, and Redshift. Let's jump in!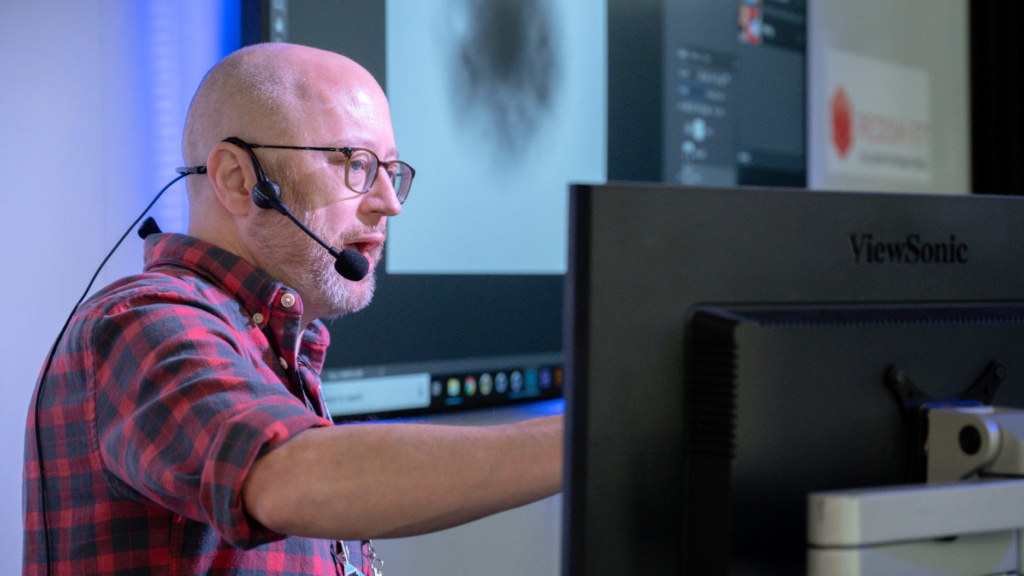 My Recommendation:
So What's the deal, Chad? What should I use? Well, I recommend to everyone the same two I use on a daily basis. Arnold and/or Octane. Arnold is versatile, rock-solid, feature-packed and creates photoreal images with ease. Octane is fast as hell and looks gorgeous (especially with an ACES workflow). There is a full breakdown of my thoughts below if you really want to dig in.
UPDATE: For those who have read this article in the past, you may have noticed a big change here. I used to recommend Arnold and Redshift. Well, times change. Since the last time I updated this article, I've switched to mostly an Arnold GPU + Octane workflow. The stability improvements Otoy has made since 2020.2 have me back on the Octane train.
Redshift has fallen out of favor a bit for me. I was really hoping their purchase by Maxon would have led to tighter integration, but it hasn't. As always, things change, so check back here once in a while if you keep tabs on what I'm using in my daily workflow.
How do You Choose?
You need to do your homework, download the trial versions of all three and take them for a test drive. I encourage you to map out what you value in a renderer. Is it purely speed? Versatility? The look it delivers? Stability? There are so many criteria to consider, I suggest making your own pro-con list and see which one rises to the top.
Why no love for Physical/Pro-Render?
Well, there is a big reason. Pro Render has been dropped from Cinema 4D as of version R23 and the native Physical Renderer is no longer being developed. Instead, Maxon is banking on Redshift as their future in rendering. Though it's still sold separately and not included without the upgrade to Maxon One, so that is a bit odd. Especially because all of the major 3D DCCs ship with a production-ready renderer.
The Big Three Players:
Aside from the Standard/Physical render engines that come with Cinema 4D, there are dozens of third-party renderers for C4D and the other 3D applications.
In this post, we are going to focus on the big three, Arnold, Redshift, and Octane. These render engines support most major 3D platforms (Cinema 4D, Maya, 3ds Max, Houdini, etc) and you can use them between these apps with a proper license.
In this scenario, we are going to focus on the render engines as they work inside Cinema 4D.
Arnold is best known for being the built-in renderer for Autodesk 3D applications. It's also been used in film production for over fifteen years. This renderer has been built around rock-solid features and uncompromised quality.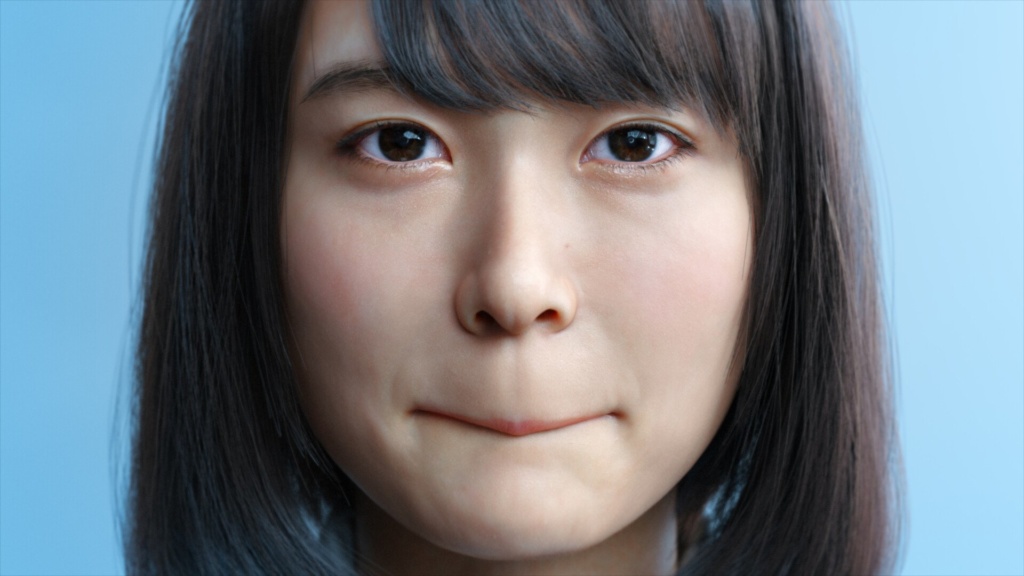 Image by Kakela Studios via Autodesk
Strengths:
Versatile – The most versatile out of the three boasting CPU and GPU versions, works both on Mac and PC, and even includes a robust Toon system. It's also widely supported on cloud-based render farms like Pixel Plow.
Feature Rich – The most feature-rich renderer in its class matched by one of the best plugins out there.
High Quality – There is a reason Arnold is synonymous with quality. It's been the go-to for feature films for over 15 years.
Easy to Use – Arnold has fewer knobs to fiddle with and that's something I appreciate.
Fun – I can't stress this one enough. If a plugin/tool isn't fun or a pleasure to use, I'm gonna be looking for alternatives. Arnold never gets in my way.
Weaknesses:
Hardware Dependant – To truly utilize the power of Arnold GPU you're gonna need a newer Nvidia RTX card(s). If you plan on using Arnold GPU with multiple RTX cards, you MUST have an NVLink (SLI Bridge) Arnold doesn't scale well across cards without them. If you plan on sticking with Arnold CPU, you're gonna want a process with a ton of threads. Maybe of the ripper variety. 🙂
Licensing – Though the license system has improved, it still has a long way to go. It's overly technical and a bit of a pain to get set up properly.
Autodesk Stigma – Many artists are skeptical about giving Autodesk money or supporting a renderer owned by the mega-giant. There is always that feeling in everyone's mind that at one point they may stop supporting other 3D applications outside of their domain. However, these fears are mostly unfounded and so far the only negative thing to happen has been the loss of the beloved Arnold logo in exchange for the Autodesk version.
My Take:
A big misconception about Arnold is that it is slow. On the contrary, I've found Arnold GPU on RTX 3000 series cards to be on par with Octane. The only caveat is that an NVLink is required on multi-GPU systems. Arnold is my daily driver renderer, which I use every single day. I use Arnold primarily for the incredibly beautiful looks it delivers, but the plugin itself is a joy to use thanks to its thoughtful design and added production features.
Want to Learn More about Arnold Renderer?
No matter which one of these three renderers you pick, we have the training to get the most out of these renderers. Want to dive deeper into Arnold? Watch our robust "Guide To Arnold" training inside of Greyscalegorilla Plus. Not a member? Join for only $66.
Recently purchased by Maxon, Redshift is quickly becoming the go-to render engine for the motion design market. Its biased approach to rendering makes it one of the fastest around.
Compatibility – PC native (Nvidia hardware only), Mac version available with limited features
Node-Locked Price – $500 via Redshift
Floating License Price – $600 (minimum 5 licenses = $3,000) via Redshift
Annual Subscription (including, but limited to, Cinema 4D) – $81.91 per month via Maxon
Monthly Subscription License (including, but limited to, Cinema 4D) – $116.00 per month via Maxon
Educational Institutions – Free
Trial Version – Yes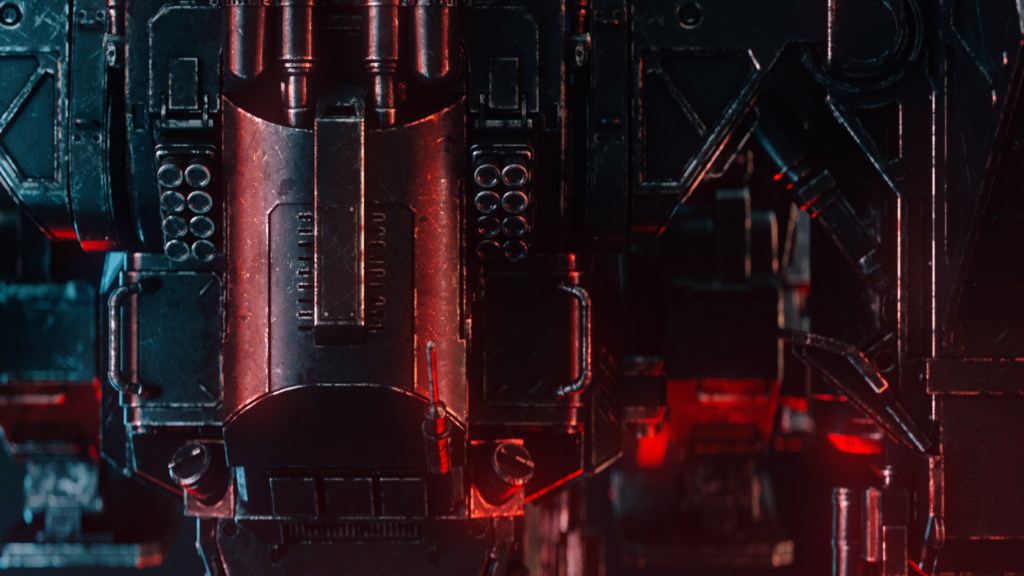 Strengths:
Fast – Redshift's biggest advantage is its incredible speed. Being a fully GPU accelerated renderer (biased at that) means that this thing is gonna fire out renders fast.
Production Focused Features – Redshift directly targeted 3D production environments when they designed Redshift and it shows. As far as GPU renderers go, Redshift is one of the most feature-complete.
Large User Base in Motion Design – Redshift's popularity over the last few years has skyrocketed largely due to the fantastic training out there. If you're a freelancer, you'll want to learn this renderer.
Weaknesses:
Limited Features / Plugin – I know what you're saying. "Hey, didn't you just say that it was packed with production features?" Well, yeah. Sort of. Redshift still lags behind its competitors when it comes to supporting native Cinema 4D features, still doesn't have a toon system and a Cinema 4D plugin that still annoys me with a cumbersome UI/UX.
Many Quirks – Anyone who has used Redshift extensively understands this one. The plugin often requires far more clicks than you would think necessary and there are often many hoops you are forced to jump through or to endure to get cookin. Also, can they PLEASE fix material previews?
Effort for Realism – You can most certainly achieve beautiful results with Redshift, but it will take more effort. This one is entirely subjective so take my opinion with a grain of salt, but I can just tell when something is rendered with Redshift.
Lackluster Development – As of late, Redshift has been eclipsed by its competition when it comes to new features and overall support in Cinema 4D. Something that the community has taken notice of.
My Take:
Redshift is my go-to for quick turnaround 3D work. Perfect for simple or fast bashing out of ideas. I'm typically using Redshift for shiny stuff, logos, machine parts, etc.
Want to Learn More about Redshift Renderer?
No matter which one of these three renderers you pick, we have the training to help you dive deeper. Watch our robust "Guide To Redshift" training inside of Greyscalegorilla Plus. Not a member? Join for only $66.
Octane has been a big player in the motion design industry for quite some time. Its ridiculous speed and stunning output quality have earned it a rabid fan base. Lately, Otoy has stepped up their game by drastically improving Octane's stability and the recent slew of feature updates have been impressive.
Compatibility – PC native (Nvidia GPU only), Mac version with limited features
Annual Price – €699 (super confusing pricing structure) via Otoy
Monthly Price – Starting at €16.58 for small studios via Otoy
Educational Institutions – NA
Trial Version – Yes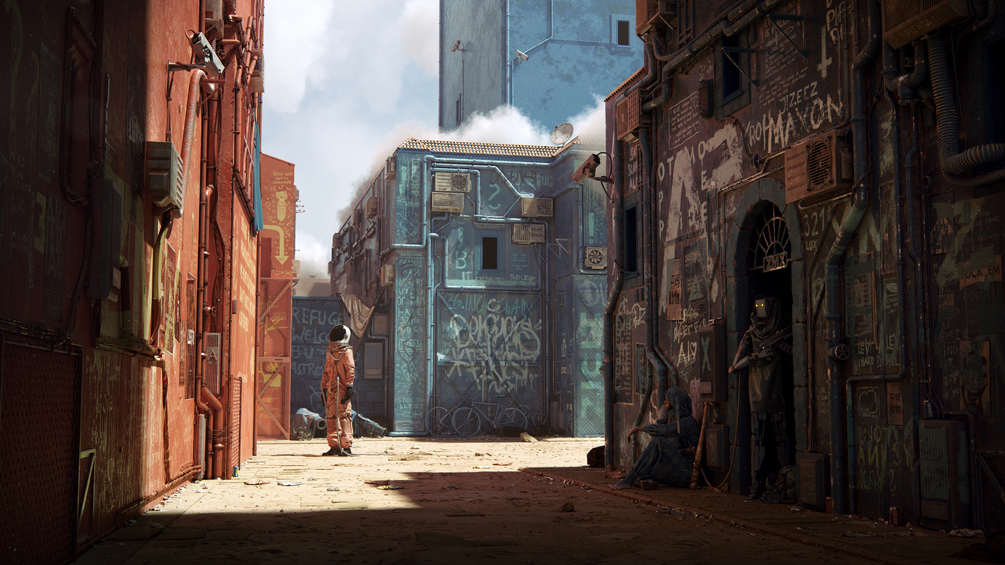 Image by Cornelius Dammrich via OTOY
Strengths:
Stability – I know this sounds insane. Octane stable? WHAT? Yes, I've seen incredible stability as of version 2020.2. Often Octane crashes less than Arnold and Redshift.
Fast – Like most modern GPU engines, Octane is FAST. I find it often outperforms the competition, especially when rendering glass/transmissive materials.
Beautiful – I think the look Octane delivers is reliably gorgeous. Due to its unbiased spectral approach to rendering, it's just friggin sexy. It's actually hard to make an Octane render look bad especially when using an ACES workflow.
Innovative – Otoy's CEO is sort of like the Elon Musk of our world. Jules Orbach is just as much a personality as the mogul behind Tesla. His vision and wild ideas are gonna push Octane into exciting new areas (holo-deck?).
Community – Octane is used by MANY artists and often many studios. Its large user base makes it generally easy to find freelancers.
Weaknesses:
Could Use More Features – Though Octane has been receiving regular updates with some fantastic features (improved ACES workflow), it still could use some improvement. OSL helps a bit to fill the feature gaps, but I'd like to see more native features/nodes.
Quirks – I think most GPU renderers just suffer from quirks. It's a trend I see. Octane has many things that annoy Octane users, but that incredible speed and looks keep them coming back.
My Take:
I've done a 180 on Octane since version 2020.2. They really turned it around for me. The stability improvements, the universal material, the new ACES workflow, all have contributed to my renewed appreciation for Octane.
Want to Learn More about Octane Renderer?
No matter which one of these three renderers you pick, we have the training to help you dive deeper. Watch our "Getting Started With Octane" training inside of Greyscalegorilla Plus. Not a member? Join for only $66.