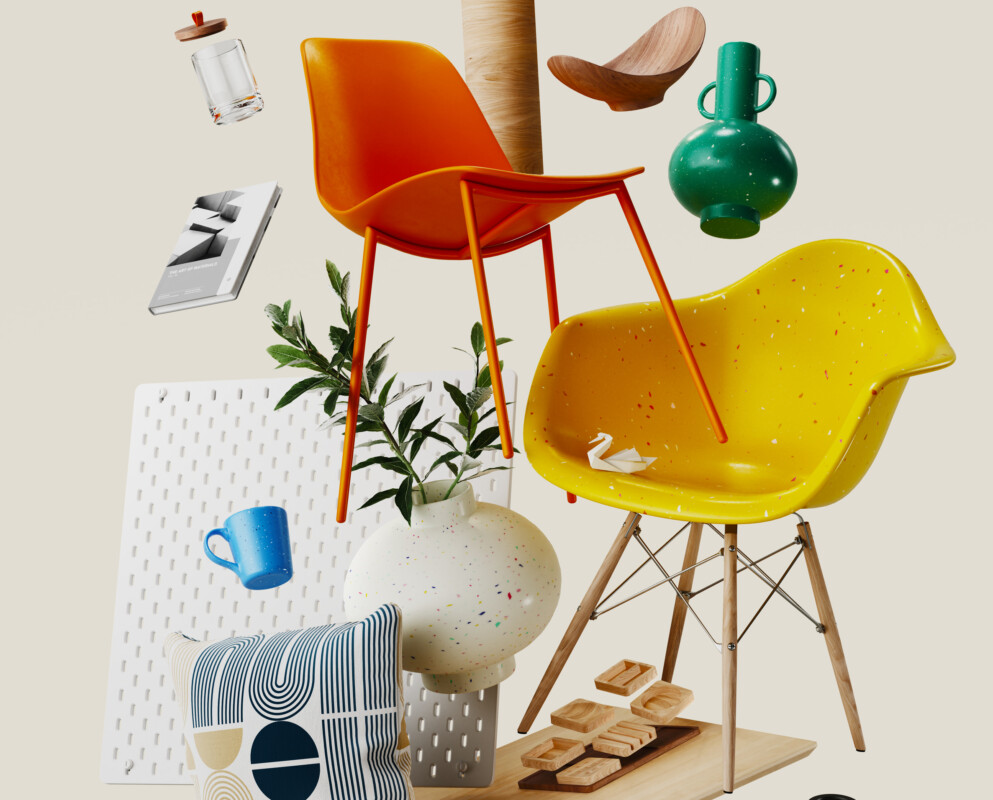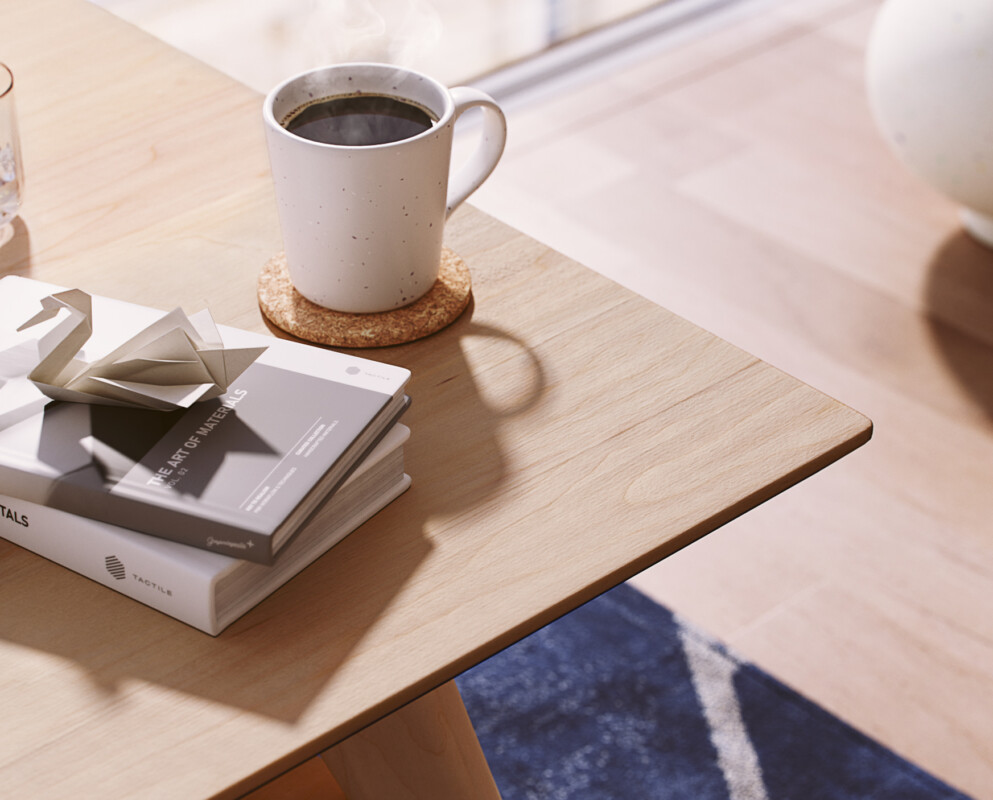 Plus Exclusive
3D Model Collection
Everyday Models
21 hand-crafted, versatile models for use in your everyday renders. Install with a click through the Plus Library.
Exclusively in Greyscalegorilla Plus.
Included with Plus Membership
Team Players
When you need to give your 3D scene a lived-in feeling, turn to our Everyday Models collection. These simple, beautifully designed objects add a human touch that helps set the stage to tell your story. Built to real world scale, and fully UV'd, you can give these objects your own textures, or combine them with our material collections, like Terrazzo or Tactile Patterned Canvas, for a beautiful, refined look.
1/21 - Mug Short
2/21 - Mug Tall
3/21 - Vase Tall
4/21 - Vase Short
5/21 - Molded Fiberglass Chair
6/21 - Tallboy Beer Can
7/21 - Table Lamp
8/21 - Paper Cup
9/21 - Pegboard
10/21 - Desk Organizer
11/21 - Highball Glass
12/21 - Glassware
13/21 - Throw Pillow
14/21 - Coffee Table
15/21 - Origami Swan
16/21 - Water Bottle
17/21 - Hardcover Books
18/21 - Planter
19/21 - Wood Bowl
20/21 - Glass Canister
21/21 - Dining Chair
Works with the Greyscalegorilla Plus Library
21 3D models
FBX Format
Fully UVd
Built to real world scale
Skip the modeling and get to motion fast
Works great with our Material Collections
Save Time
Unlock your Creativity with Greyscalegorilla Plus: Streamline Workflows and Say Goodbye to Endless Asset Searches.
Complete Toolbox
Unleash Your 3D Potential with Greyscalegorilla Plus: Your All-in-One Toolkit for Instant Access to Thousands of Materials, HDRIs, Textures, 3D Models, and Plugins.
Budget Friendly
Choose Monthly or Save Big with an Annual membership. Instantly Access Our Full Suite of Tools and Stay Ahead with New Releases.
Exceptional Support
Our experienced customer support team is responsive, efficient, and committed to making sure you have everything you need to get your work done.
per month
$468 Billed Annually
BUY NOW
Save $324 when you pay annually!
Over 3,000 Materials, HDRIs, and other 3D Assets
All of our Time-Saving plugins for Cinema 4D
per month
BUY NOW
Only $66 to get started today!
Over 3,000 Materials, HDRIs, and other 3D Assets
All of our Time-Saving plugins for Cinema 4D