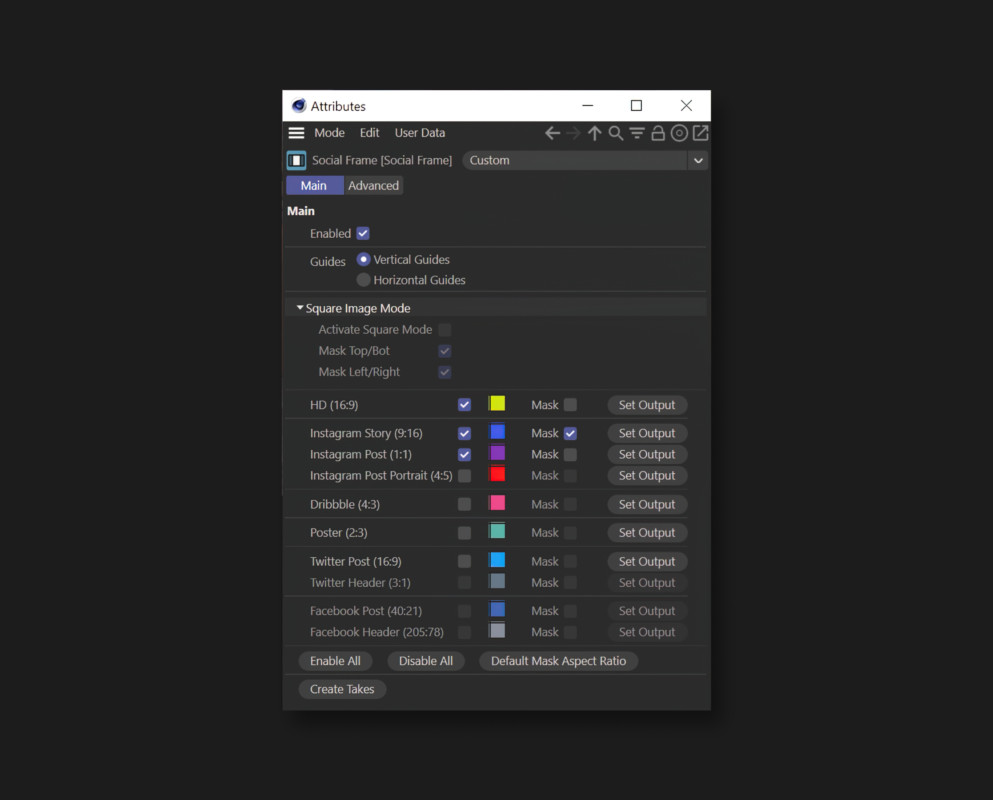 Plugin
Social Frame
A plugin created to help you visualize all the various aspect ratios for a single render. Adjust your framing to make cropping a breeze.
Exclusively in Greyscalegorilla Plus.
Exclusive to Plus Membership
Render once. Crop many times.
Are your clients looking for multiple croppings for social posts, but you don't have the time to render each one individually? With Social Frame, you can visualize cropping and adjust your framing for various aspect ratios. All inside your C4D viewport. With the visual guides in Social Frame, render one image that you can crop for all your Social Media needs. With less time spent rendering and more time spent posting, you'll help your client please the algorithm gods.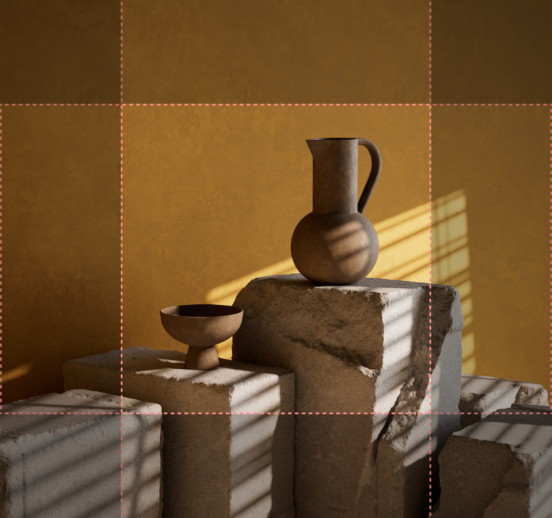 Visualization features
Use masks to get a better sense of how various crops will look on your main image. Activate square mode to visualize multiple variations of crops in both horizontal and vertical aspect ratios on a single square image. Render out one iteration and crop it in post any which way you like.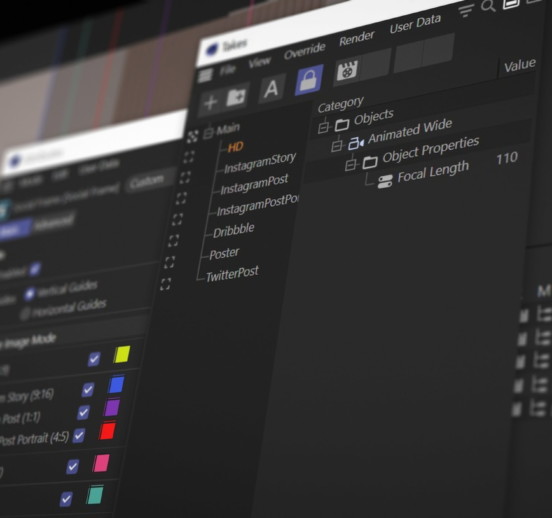 Output to Takes
Do you want to just render multiple cropped images out of C4D directly? Easily create takes based on whatever aspect ratios you select. Use C4D tokens to label your renders by take, and render out everything at once.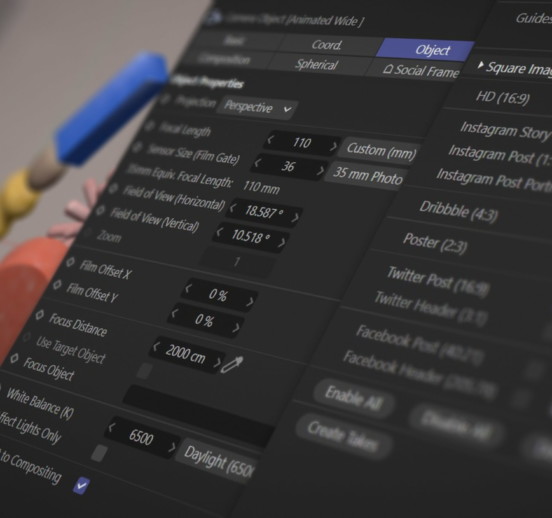 Auto-Adjusts FOV
Tired of losing your perfect framing when you change aspect ratio? Social Frame automatically adjusts your camera's field of view (FOV) when you change aspect ratio. No more time spent getting your framing back to perfection.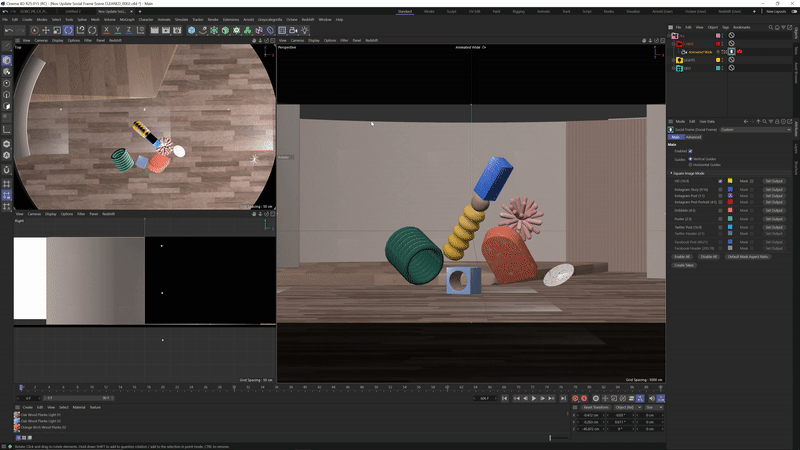 Drag-and-drop tag workflow
Visualize multiple modern social media crops
Masking to show crops clearly
Automatically adjusts FOV
Square mode
Exclusively in Greyscalegorilla Plus
Save Time
Unlock your creativity with Greyscalegorilla Plus: Streamline workflows and say goodbye to endless asset searches. Get instant access to all of our assets for one price. No credits. No hassle.
Complete Library
Unleash your 3D potential with instant access to 4000+ curated materials, HDRIs, textures, and 3D models created by our in-house design team. Compatible with C4D, Blender, Houdini, Unreal Engine and all other 3D applications.
Pricing For Every Budget
Choose Monthly or Save Big with an Annual membership. Instantly Access Our Full Suite of Tools and Stay Ahead with New Releases.
Exclusive C4D Benefits
Gain exclusive access to your library right within Cinema 4D, along with all our award-winning plugins like Signal, HDRI Link, and much more!
per month
$468 Billed Annually
BUY NOW
Save $324 When You Pay Annually!
Over 4,000 3D assets: materials, textures, models, and HDRIs
Compatible with ALL major 3D applications
All of our time-saving plugins for Cinema 4D
per month
BUY NOW
Only $66 to Get Started Today!
Over 4,000 3D assets: materials, textures, models, and HDRIs
Compatible with ALL major 3D applications
All of our time-saving plugins for Cinema 4D