What Renderer Should I Use In Cinema 4D?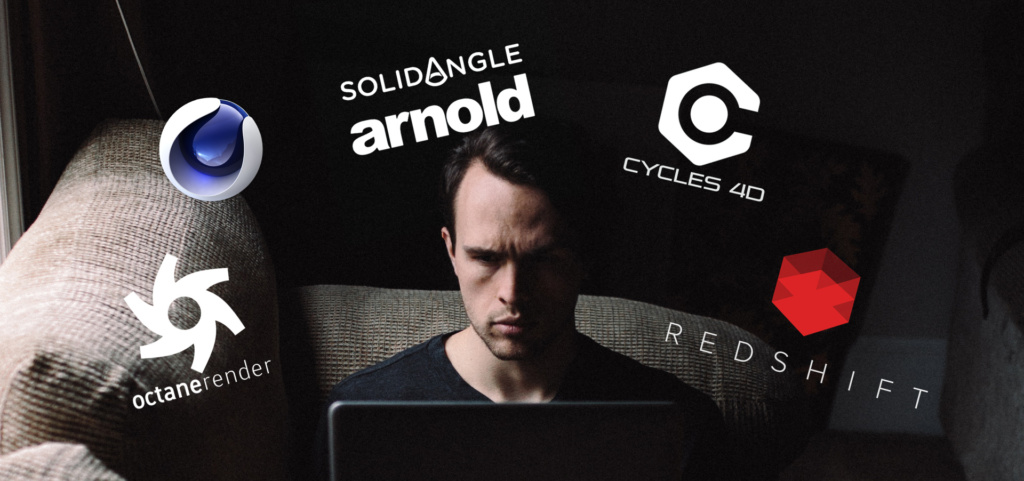 With so many different options to choose from, what renderer is the best one to use for your final render out of Cinema 4D?
There is no magic answer and in some ways that's perfect. Some render engines are better for certain tasks. Below is a list of a few that we recommend and what their pros and cons are.
The Goal Of This Post
The goal of this article is to help motion designers and 3D artists make an informed decision on what renderer they would most benefit from.
What are the criteria? Glad you asked! All opinions assume you want to make photo real animations in a production environment with little to no problems. So each one is looked at through a production final-frame render lens.
Why listen to us?
We have over 40 years of combined experience with 3D rendering. Our creative director Chad Ashley has tried most of these personally and has used many of them in production. Our goal is to give you the right information to help you make the right decision for you and your team.
We understand there is confusion in the rendering space, and we are here to share what we know and what we've found.
The Short Answer
As of August 10th, 2017 this is our opinion of the current "Render Wars" and what we think is best for most artists. (stay tuned as I expect these recommendations to change from time to time)
For those who are ready for a GPU renderer that's production focused: Redshift
If you or your studio have already made the jump to GPU rendering and have outfitted your workstations with multiple Nvidia GPU's then I can firmly recommend Redshift as the best solution for you at this time.
For those on Mac, dedicated to CPU, or who have a deep appreciation for features/scalability: Arnold
For those of you still on the Mac platform or who have already invested heavily in CPU machines/farms, I recommend using Arnold as your primary renderer.
But let's take a closer look at what may or may not be right for you.
---

Physical Renderer
Pros:
Built into the core of Cinema 4D
Ton's of tutorials
Good representation of materials in the viewport
Great for stills
Reflectance is quite robust
Excellent noise maps
Cons:
Slow
No IPR
Lacks strong pass (AOV) system
No node material editor
No curvature map (though inverse AO is close)
No tri-planar map
Not longer being developed
Lights are in need of a serious upgrade
No dome light
IBL workflow is cumbersome

---
Who is Physical Renderer Good For?
I suggest you stick with Physical if you are tied down by hardware/OS and haven't a budget to upgrade to anything else. It's also entirely satisfactory if you don't find yourself rendering any complex photo-realistic animations on a regular basis. It's quite adequate on stills and can even handle distributed rendering with Team Render to Picture Viewer.
Check out some of our favorite Physical Tutorials
---

Arnold by Solid Angle / Autodesk
Pros:
Killer development team
Deep feature set
Uses all of C4D's Noises Natively
Custom AOV's (Arbitrary Output Variables aka passes)
Light Groups
LPE (light path expressions)
frequent C4D plugin updates
simple settings
x-particle support
supports both Mac/PC
same engine in multiple host applications
scalability, stability
Many speed enhancing short-cuts and workflows
NEW: Rounded Corners
NEW: Toon Shading / NPR Rendering
NEW: Texture Baking
NEW: Cryptomatte Support
NEW: Support LUTs in the IPR
Cons:
Expensive (compared to competitors)
Confusing license system (dealing with Autodesk is far from fun in this regard)
CPU only
Slow compared to most GPU renderers
owned by Autodesk (bad track record of acquisitions)
poor choice for interior rendering
caustics are weak

---
Who is Arnold Good For?
I recommend it to those individuals/studios who demand high-quality images and who value stability. Arnold is also perfect for those who are not quite ready for GPU rendering but are looking for something beyond the Physical renderer in Cinema 4D. It's also ideal for individuals or studios that have not yet made the switch to PC as Arnold will run on either Mac or PC. If you are an individual artist or a studio running lots of different sort of jobs (volumes, particles, large data sets) Arnold is the right choice for you. If you are studio with mixed 3D host applications Arnold's proprietary .ass format is interchangeable which can be a great benefit. Arnold coupled with render farm solutions out there such as Pixel Plow is a potent combination. Arnold and cloud rendering gives small studios and independent artists as much firepower as most large studios. Arnold is one of my most recommended renderers.
Check out some of our favorite Arnold Tutorials
UPDATE: 08.22.17 Solid Angle announced new pricing on five packs of Arnold plus free licenses for educational institutions.
---

Octane by Otoy
Pros:
Easy photorealism
IPR Speed
IPR window features
speed of rendering (up to a certain level of complexity)
simple settings
custom material node interface
Octane Scatter Utility
tri-planar mapping
NEW: Post FX
Cons:
Limited by GPU memory
Stability
scalability
no custom AOVs
no light group AOV
no light linking
inconsistent/delayed updates
limited maps/materials
layering multiple materials is cumbersome
Poor C4D Noise support (requires on the fly baking)
Poor cloud rendering support/options
"Octane Effect" (see GSG Podcast).

---
Who is Octane Good For?
I think Octane is perfect for an art-director that is designing frames or doing basic look dev. It's fast IPR, and simple UI will make it easy for a designer to create imagery, given they have the GPU power to run it efficiently. I've seen Art Directors have great success with Octane. Do boards with Octane, then move to a production renderer to finish the job. Octane is also useful as a "daily render" tool. I've often joked on our podcast that Octane should have a "send to Instagram" button as it seems to be used more on that platform than any other. Not sure if that's good or bad. Up to you, I guess. I should also add that Octane is a fine choice for those doing primarily exterior architecture renders.
Check out some of our favorite Octane Tutorials
---

Redshift
Pros:
Balances load between CPU and GPU
Very Fast (when tuned properly)
production focused features
Fully featured AOV system (including custom AOVs)
textured lights
biased engine
unified sampling
versatile uber shader
tons of map types
a responsive development team
Redshift Proxies/Instances
Supported by several cloud render farms (including Pixel Plow)
X-Particles support
NEW: Light Groups
NEW: Custom AOVs
NEW: Cryptomatte Support
NEW: Curve rendering overhauled
NEW: Supports LUTs in Render View
Cons:
Requires knowledge of settings to reach "photorealism"
Becomes slow and unresponsive with scenes that have many dense objects
Quirky issues still plague the plugin (random IPR refreshes, crashes). Though the dev team is quick to respond to issues.
higher learning curve

---
Who is Redshift Good For?
I recommend Redshift to anyone running Nvidia GPU's and who is looking for a stable production renderer and isn't afraid to jump into some settings to squeeze out every ounce of speed out of your frames. It's very well rounded and versatile able to handle arch-viz interiors, intricate character work, product viz, or complex VFX.
Check out some of our favorite Redshift Tutorials
---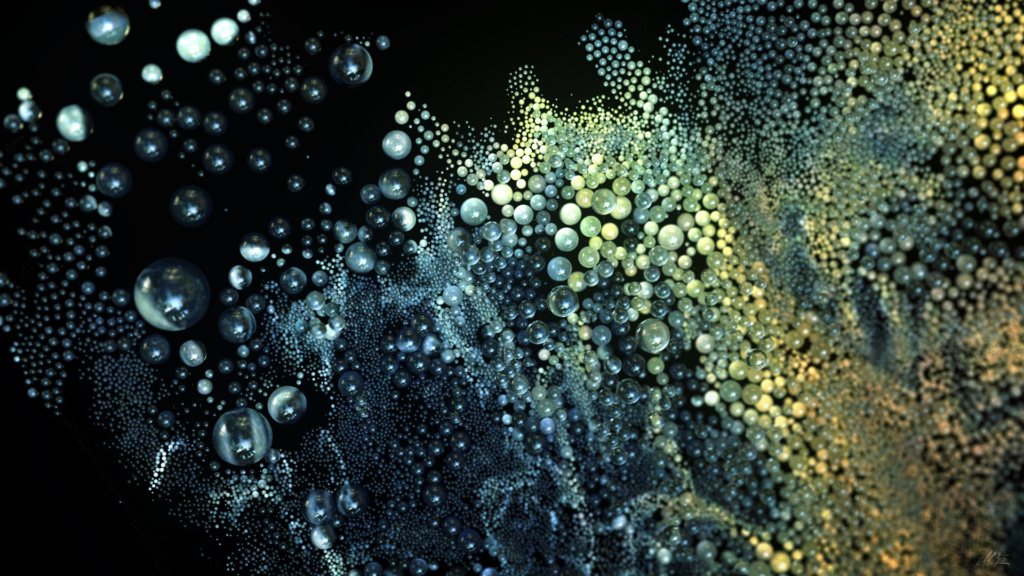 Cycles Render by Mario Tran Phuc
Cycles4D by Insydium
Pros:
Works both on CPU and GPU
tons of features for rendering X-Particles
affordable
great node material editor
plenty of learning resources.
Cons:
Cycles is developed by the Blender Foundation and not Insydium. The open source nature can scare large studios who are looking for deep customer support and accountability. I've found that it also a bit cumbersome on seemingly simple shading/lighting tasks. AOV's are also a bit lacking.

---
Who is Cycles4D Good For?
Anyone who's work is primarily X-Particles based would benefit from Cycles4D. It's CPU/GPU flexibility, and low price would make it an excellent choice for those on limited hardware/budget.
Check out some of our favorite Cycles4D Tutorials
---
"Want More To Read About This?"
We wrote an in-depth article over at Motionographer. If you're still hungry for more information, go check it out!
"Why didn't you mention My Favorite Renderer?"
If your renderer is not mentioned above, it's either that we haven't used it enough to form an educated opinion or we have used it and we don't think it's ready for use in production yet.
---