GET 30% OFF During Our Biggest Sale Of The Year!
Wednesday, December 8th. 30% OFF all Annual Memberships and Renewals.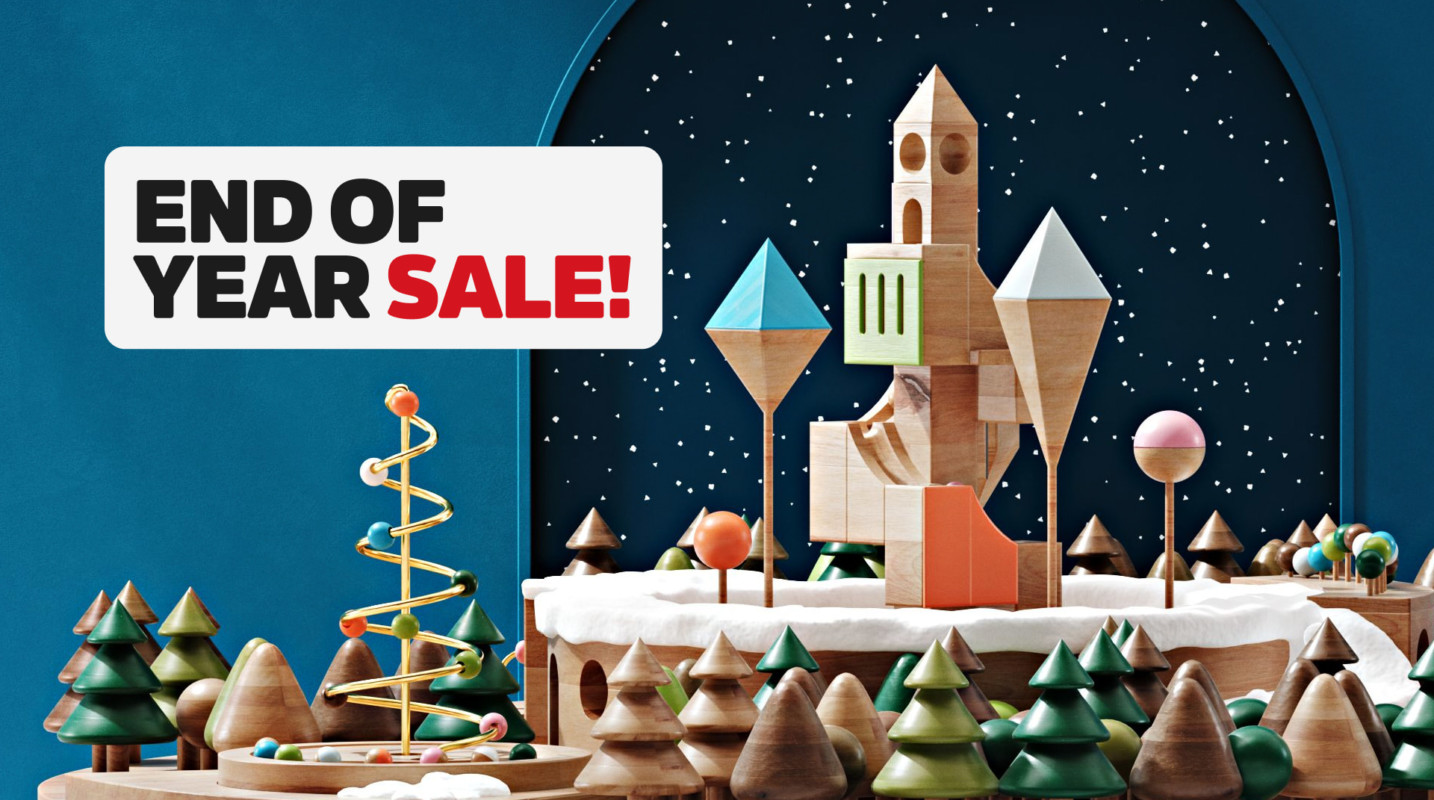 Save Some Black Friday Cash To Grab A Year Of Plus
Give yourself the gift of Plus and pamper yourself with Faster Rendering and Beautiful Materials.
Grab a full year of Greyscalegorilla Plus for only $280! This offer includes NEW Memberships AND Annual Renewals! That's right, renew or upgrade to a year of Plus and save $120!
And, to celebrate, we are also giving away a free year of Plus every day, starting November 24 until December 7th! See below.
HOW TO JOIN PLUS FOR 30% OFF
Mark your calendar for Wednesday, December 8th. 
Come back to Greyscalegorilla to grab the 30% OFF code and save big!
Until then, enter to win a free year of Greyscalegorilla Plus. (See below)
OK. LET'S TALK DETAILS
30% OFF Annual Subscriptions (Includes Renewals!)
24 Hours Only!
Sale Starts: 12/8/21 at 10:00 AM CST
Sales ends: 12/9/21 at 10:00 AM CST
You can enter to win a free year of Plus every day. See below for details.
WIN A FREE YEAR OF PLUS!?
Our 14 Days of Giveaways are back! Head over to our Twitter page, retweet our tweets that use the hashtag "#GSGPlusSale", and you're automatically entered in our daily drawing! You can enter the contest every day from November 24th to December 7th.
So Save the Date! Tweet your heart out! And we'll see you back here on December 8th!
Want early access? Sign up for a free account below and you will be the first to get the Sale Code!